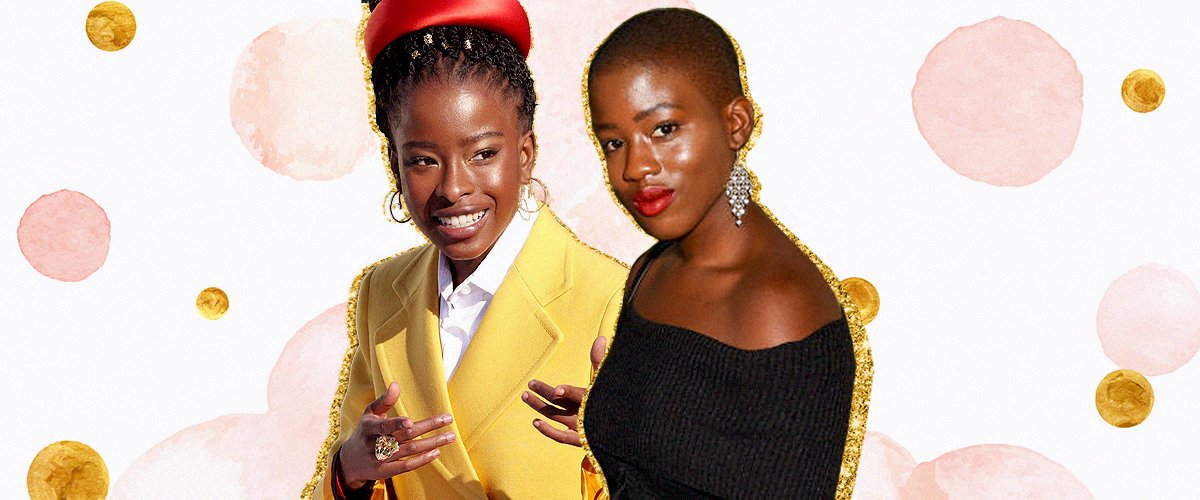 GettyImages
Gabrielle Gorman Is Amanda Gorman's Gifted Twin Sister — Meet Her
Amanda Gorman, who recited at the 2021 presidential inauguration, is not the only talented girl in her family. Her twin sister, Gabrielle, is carving her own path in the filmmaking industry with her creativity and unique perspective.
In January 2021, Amanda Gorman made headlines with her presence at President's Joe Bidden inauguration. She recited the poem "The Hills We Climb" and became the youngest person in U.S history to perform at a presidential inauguration.
The attention from the media and the general public put Amanda's life on the spot, and to the surprise of many, she has a twin sister, Gabrielle Gorman.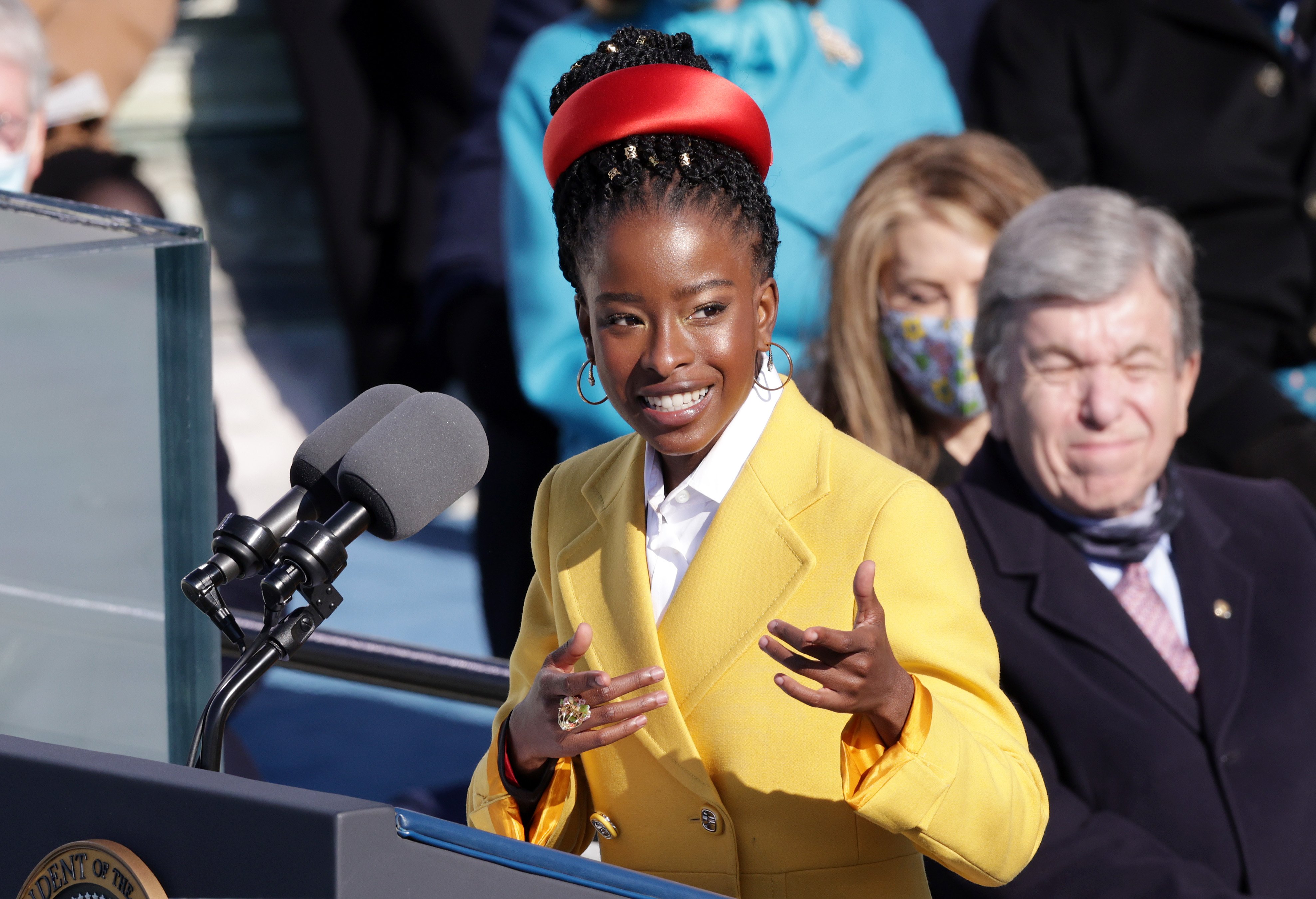 Amanda Gorman at the inauguration of President Joe Biden on January 20, 2021 in Washington, DC | Photo: Getty Images
Born in 1998 in Los Angeles, Amanda and Gabrielle Gorman were raised by a single mother, Joan Wicks, a middle school teacher who offered the best education to her children, raising two amazing young women.
Thanks to their mother's influence, the twins developed a love for literature. While Amanda inclined towards poetry, Gabrielle found her vocation in the art of storytelling.
She started writing journals in the first grade, and before knowing what she was doing, Gabrielle was already creating screenplays, as she told Pop Sugar:
"It's really insane for me to go back to the screenplays that I was writing in my journal before I even knew that they were screenplays. It's inspiring..."
Gabrielle enrolled at the University of California in Los Angeles in 2016. There, she combined her love for writing with a passion for filmmaking that she discovered in the 10th grade to create thoughtful, award-winning stories.
Like her twin sister, who dreams of working in the White House, Gabrielle is also striving to make an impactful change.
With one of her first short films, "Dear America," Gabrielle became one of the top seven filmmakers in the U.S in 2016—an honor granted by the National YoungArts Foundation. The short film was also featured in a PBS special.
That same year, Gabrielle received the Aaron Sorkin Writing Award at the WestFlix Film Festival. Also, she became a mentee of director Jann Turner on the sets of hit shows "How To Get Away with Murder" and "Scandal."
In 2017, Gabrielle worked for Complex, where she assisted in shootings for artists like Lana del Rey and The Game. That same year, she was an intern at Ava Duvernay's distribution company, Array.
The following year saw Gabrielle working at Scooter Braun Projects. She also participated in LinkedIn's campaign "In It Together," where she expressed her desire to inspire young people in the filmmaking industry.
In January 2018, Gabrielle and her sister Amanda joined forces to create a short film commissioned by the California Arts Council ahead of that year's Women's March.
The project, titled "Rise Up As One," combined the talents of both sisters. Gabrielle directed and edited the video, while Amanda wrote and recited the poem that weaved everything together.
The Gorman twins are passionate activists, and they use their art to advocate for change and inspire others to do the same.
Talking about the short film, Gabrielle explained that she wanted to make her generation understand that there is power in unity while also highlighting the importance of intersectionality in social movements, as she explained:
"I feel it's prudent to understand that to fight for one group of people is essentially to fight for all people. You can't be against racism but anti-trans..."
At the time, the sisters admitted they enjoy working together, but it's difficult since they were on different coasts (Amanda was a student at Harvard.)
Still, the twins showcased their teamwork once again in October 2020 with the #Vote4theFuture campaign ahead of the 2020 election. The project featured messages from stars like Oprah Winfrey, Mahershala Ali, Tessa Thompson, and Cara Delevingne.
Gabrielle graduated in 2020 from UCLA with a B.A in Cinematography and Film Production. For her thesis, she created a YouTube series titled "Bell Parks," where she shows her talent as a screenwriter, director, and actress.
The series, which Gabrielle films in a vlog style, follows Bell, a young, egocentric woman who is far from being likable, as she explores life as a college student, filmmaker, and activist. Gabrielle has big hopes for the project.
"I want [the series] to get picked up by a streaming service for season two," she said. "I hope that it just is thought-provoking for people; I hope that it challenges them."
Like her twin sister, who dreams of working in the White House, Gabrielle is also striving to make an impactful change with her work.
She wants to use her filmmaking and scriptwriting abilities to shed light on underrepresented communities and realities, as she believes there are still many exciting stories that are waiting to be told.
But to do that, Gabrielle believes it is necessary to learn about different life experiences, cultures, social movements, and history.
While doing that in college, she learned to question her preconceived notions and found herself looking for ways to do better and challenge the system and those around her.
Gabrielle doesn't limit herself. Although her focus at the moment is on scriptwriting, she dreams of becoming a showrunner, starting her own production company, a fashion brand, and even a chain of theme parks.
Whenever she's not working, Gabrielle loves to dance, watch Disney films, and play the piano. She has a carefree nature but a ferocious appetite for the world, and that's how we know the future is filled with endless possibilities for Gabrielle Gorman.
Please fill in your e-mail so we can share with you our top stories!