Kelly Rowland Donned a Stylish Blazer for Her Dinner Date with Son Titan – Check Out Their Cute Photo
Kelly Rowland enjoyed a dinner date with her six-year-old son Titan Jewell and posed for a snap with him in front of a white luxury car. They both looked adorable!
On Tuesday, Kelly Rowland's older son Titan Jewell shared a picture on his Instagram page showing him and his mother posing for an adorable snap during their dinner date. 
In the snapshot, the mother-son duo posed in front of an exotic white car. Titan wore a denim jacket over a white top and paired it with black pants. He held a stuffed dinosaur in his right hand and winked as he posed.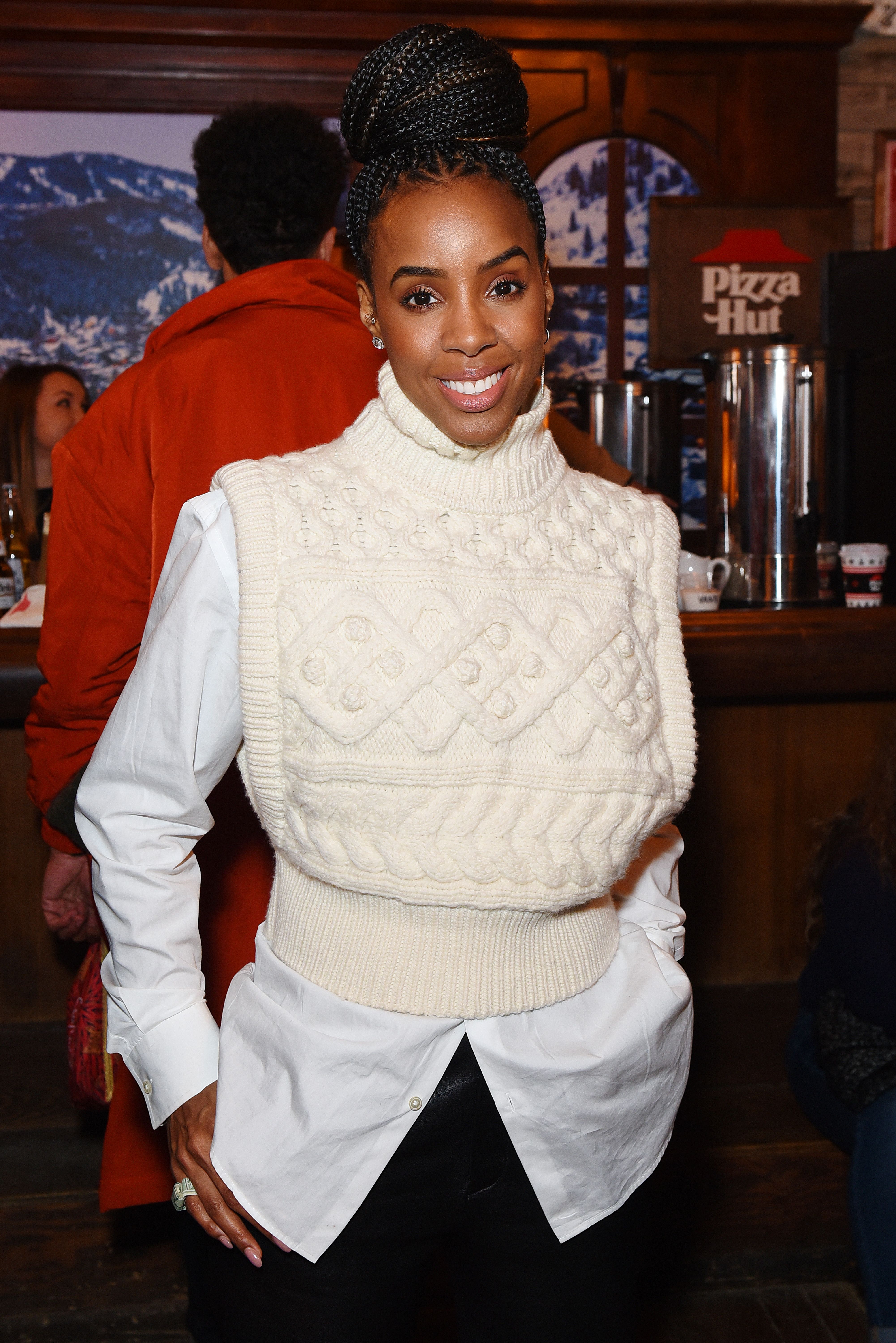 Rowland posed behind her son. She sat on the car's bonnet. The former Destiny's Child singer wore a white striped blazer, which she paired with black pants. 
She held her iPhone and a small black bag in her left hand and made a peace sign with her right hand. She smiled as she tilted her head to a side, showing off her wavy curls. Titan's caption to the post read:
"Dinner dates with mom!!! #titantuesdays."
Many of the boy's followers commented on the post, expressing love for him and his mother. One of them said Titan and Rowland are their favorite mother and son duo. 
Titan kept on with his voice impression of Irwin throughout the video's duration.
Titan and Rowland enjoy posing for snaps together. Last November, when the "Dirty Laundry" singer was still pregnant with her newborn son Noah Jon, Titan joined her to model Beyoncé's Ivy Park athleisure line.
Rowland showed off her then-growing baby bump with Titan posing beside her. The mother-son duo posed in front of a blue backdrop, clad in matching neon green gear. 
Besides posing for snaps with his mom, Titan also loves animals. In March, Rowland shared a video of her son's adorable Steve Irwin impression. 
Titan pretended to be the late Crocodile Hunter and asked to show viewers some snakes in the clip. He walked over to a plant in his room and showed a green snake toy, which he said was highly venomous. 
He kept on with his voice impression of Irwin throughout the video's duration and ended it with multiple fun facts he learned about snakes. 
Rowland shares Titan and Noah, who she delivered in January, with her husband, Tim Weatherspoon. The singer and her family live in a pristine $3.45 million home. 
Weatherspoon shared a video on Instagram that gave a glimpse into their family life. It also captured the true beauty of their home as the camera showed their impressive outdoor space, swimming pool, and scenic views across the valley.