'Law and Order' Star Ice-T, Wife Coco and Daughter Chanel Pose Near a Red Sports Car in New Family Pic
Popular rapper Ice-T, his wife Coco, and their daughter Chanel were pictured looking lovely while posing beside a red sports car, and fans could not stop gushing about how awesome they looked. 
If there is anything Ice T and his wife are known for, it is spending quality time with each other and sharing those moments on their respective social media pages. 
Taking to Instagram recently, 63-year-old Tracy Lauren Marrow, popularly known as Ice-T, shared an adorable picture that captured him posing with his wife, Coco Austin, and their daughter Chanel.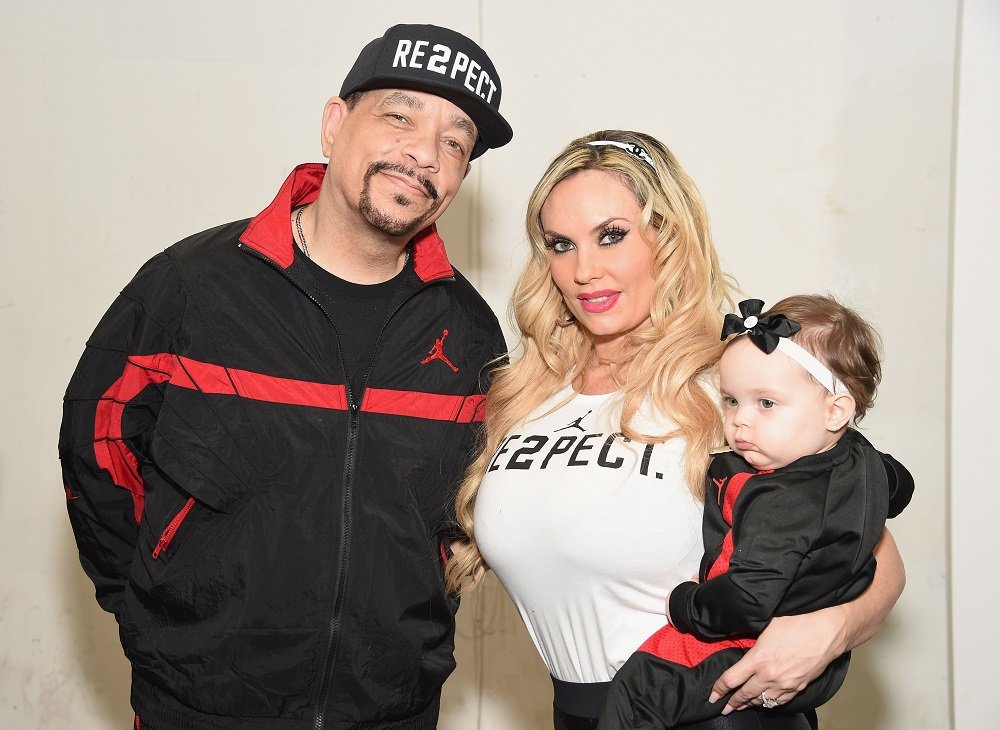 In the post, Ice-T kept things classy and simple, wearing a black sweater, a matching red cap, and a necklace. He topped off his look with a pair of sunglasses.
Austin went for a chic look, donning a black top over red patterned pants, gallantly standing with a pair of black heels as she held onto Chanel, who appeared in a white top over red pants. Captioning the post, Ice-T wrote:
"The trick is… Don't worry about who likes you.. It doesn't matter. F with people that F with you💎 and have a nice day."
Expectedly, the snapshot caught the attention of several fans and followers who took to the comments section, gushing over how the lovely family looked. 
One user thought the family looked adorable, while another user said Austin was very beautiful. Many other fans left a ton of complementary emojis adoring the snapshot.
[T]he "Law and Order" star was comfortable with his wife's decision.
There is a saying that a successful marriage requires falling in love many times, always with the same person. This was the case of the rapper and his wife. 
The couple got married in 2005 after they met on a music video set. The father-of-three in an interview revealed that the first thing he noticed about the model was her teeth before noticing her hourglass figure.
Since then, the husband and wife have lived happily. They welcomed Chanel in 2015 and have been the best parents ever since. In 2020, Austin shared a picture on Instagram where she breastfed Chanel who was four at the time.
The snapshot caused an uproar amongst her fans. In Austin's defense, she explained her daughter also ate real food, and breastfeeding was just for comfort.
However, the "Law and Order" star was comfortable with his wife's decision saying his daughter wanted to be close to her mother once in a while, adding that she also eats cheeseburgers. 
The couple share only Chanel but the rapper fathers two other children, Letesha Marrow and Tracy Marrow Jr., from two other relationships.