See 'Law & Order' Star Ice-T's Daughter Chanel's Smile & Green Eyes in Pink Top & Floral Pants
Star mom Coco Austin shared sweet photos of her little daughter Chanel with her husband and "Law & Order" star Ice-T, and the tot looked nothing short of fabulous rocking kiddie fashion.
Little Chanel Nicole proved to be as glamorous as her swimsuit star mom, Coco Austin, in new pictures the model shared on her Instagram page. The youngster looked classy rocking some fashionable pieces.
The two-photo post presented Chanel indoors, sitting pretty on one of the colorful throw pillows propped on a white sofa. She rocked a hot pink long-sleeved T-shirt and a pair of patterned trousers.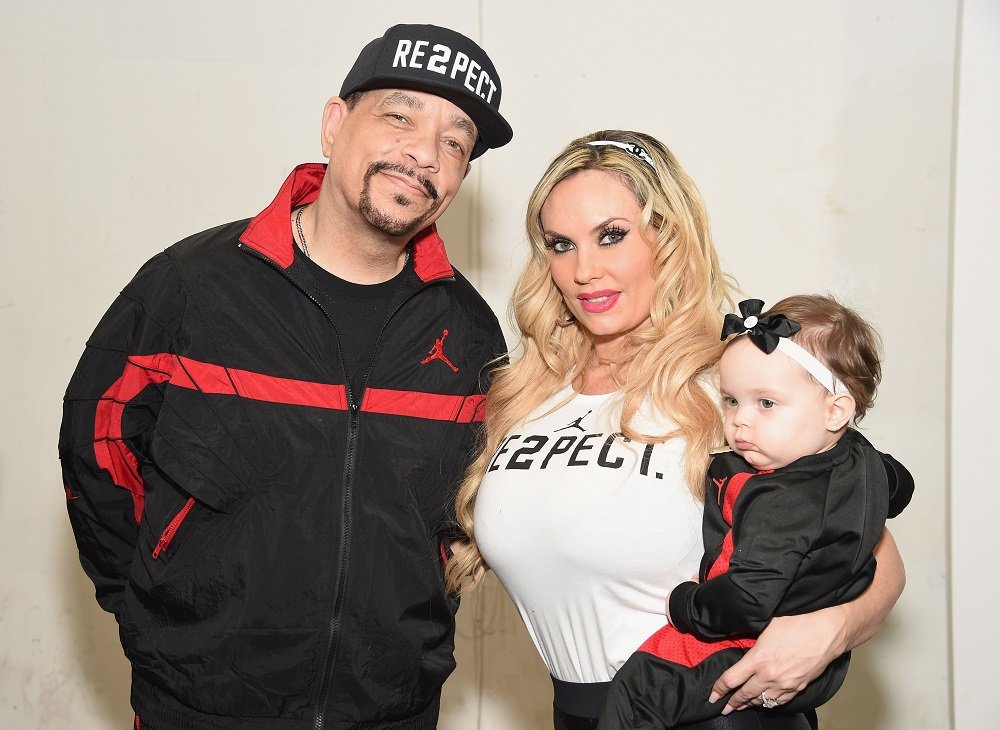 Chanel's legs were clad in pink sneakers, the same shade as her shirt. Her hair came down her shoulders, but it was held away from her face with a patterned ribbon.
The next slide was even more heart-melting, showing the little girl display a big smile while her green eyes shone with brilliance. Her mom was smitten and feeling proud in her caption wrote:
"I can't get enough of this child… I'm obsessed with her. She makes me laugh and smile all day long. #stopgrowingupsofast…"
Many fans were just as obsessed putting up heart emojis and gushing over how much Chanel was growing fast. Fashion lovers were filled with admiration for her style choice.
Little Chanel joined Austin and Ice-T's family five years ago, and many fans got to meet her on social media. Her mom shared a post showing the newborn on Twitter.
However, she went under scrutiny from many critics who felt it was not a good move.
Ice-T followed suit with his own announcement showing off his third child. The star rapper already had two grown-up kids from older relationships. 
Through her pregnancy journey, Austin had to keep up her healthy lifestyle because doctors made it known that she had a high-risk pregnancy due to high blood pressure.
The star mom once gave updates on motherhood, sharing how much her daughter was growing and developing a personality that was a mixture of her mom and dad.
Austin, 42, stated that Chanel loved to play dress-up, dance, and entertain, and she has been talking about being on TV. She also noted that the then-three-year-old was already psyched about being in school. 
With all these happening, the fashion model is getting nostalgic feelings about how her baby growing fast and how she would miss them spending most of their time together. 
Austin once shared that she kept breastfeeding Chanel to strengthen their mom-daughter bond. However, she went under scrutiny from many critics who felt it was not a good move.
Ice-T later explained in an interview that the-then four-year-old ate food like cheeseburgers and other edibles and that his wife just loved to experience the mother-daughter moments of breastfeeding.