Kim Kardashian & La La Anthony Sport Matching Bikinis during a Trip – See Their Stunning Figures
"Keeping Up with The Kardashians" star Kim Kardashian started her summer season with a bang by rocking a sizzling bikini alongside her best friend La La Anthony.
Reality TV star and entrepreneur Kim Kardashian recently heated up her Instagram feed with two photos of herself and her best friend La La Anthony in bikinis that left little to the imagination. 
One photo showed the reality star and Anthony sitting by a swimming pool under the glowing sun, while another showed the gorgeous duo lounging on a stylish couch.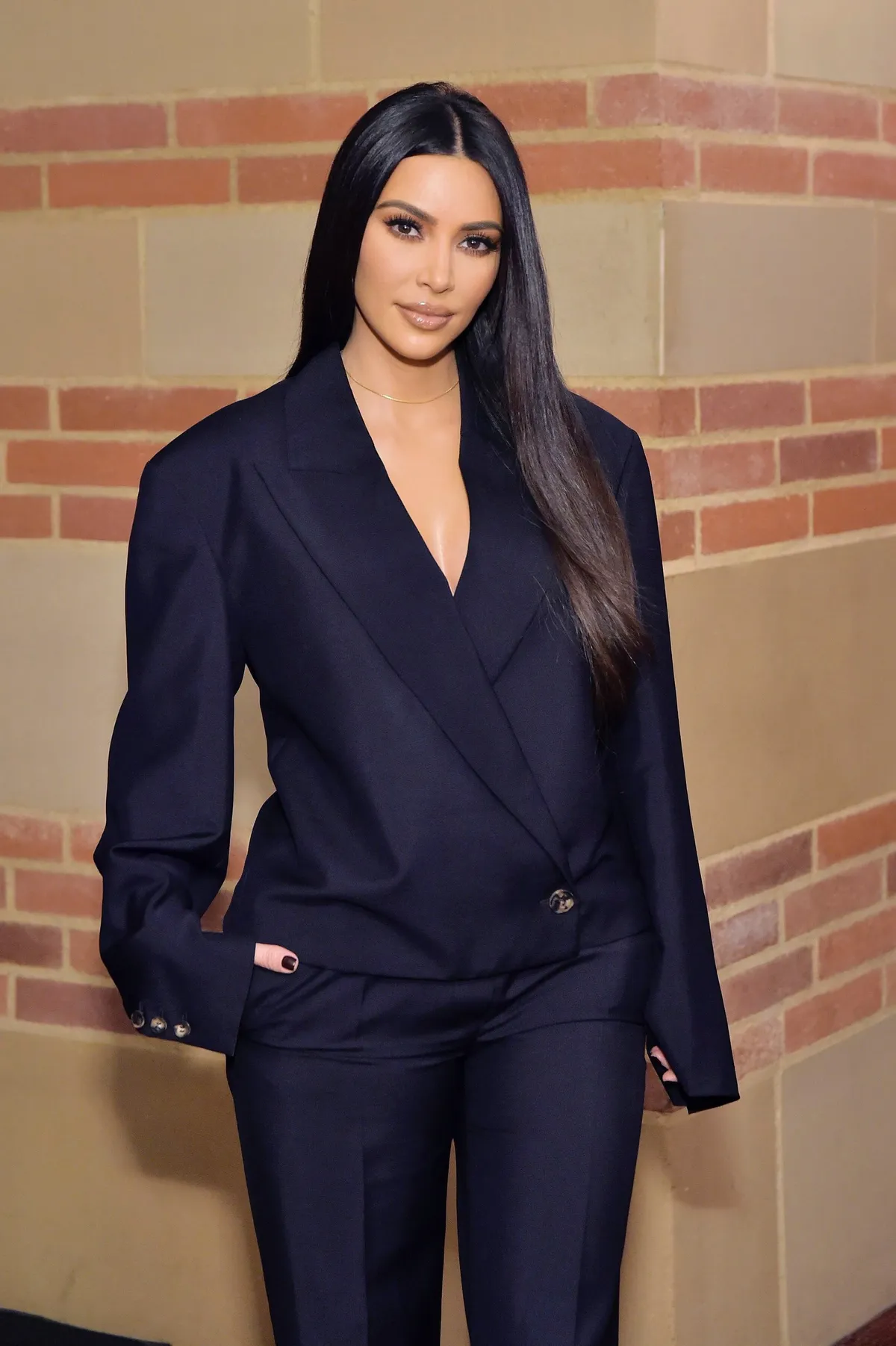 They were sights to behold as they wore matching skimpy tie-dye bikinis. They sported different hairstyles - Anthony pulled her hair up in a ponytail while Kardashian opted not to tie her hair. 
The dynamic duo looked exquisite in their swimsuits as they displayed their jaw-dropping curves, flat stomachs, and ample cleavage. Kardashian captioned her post:
"extended holiday."
As could be expected, the photos ignited a frenzy among fans who all agreed the head-turning women were on fire. Countless admirers described both of them as beautiful. 
Besides their gorgeous looks, many fans have also admired their enduring friendship. Anthony praised Kardashian in a previous interview for inspiring her to become a businesswoman. 
Since Kardashian launched SKIMS, Anthony has supported the shapewear brand by modeling its products alongside the "KUWTK" star and close friends Vanessa Bryant and Ciara.
Anthony has frequently been in Kardashian's company since the latter filed for divorce from Kanye West. Whenever she goes out to relax after working or studying for the bar exams, Anthony is there for her.
Recently, Kardashian and the "Power" star went out to practice their swings at the golf course, amid the swirling rumors that the newly-minted billionaire is dating CNN host Van Jones.
Kardashian and Jones have known each other for years. Dating rumors began to spread in February when Kardashian's fans urged her to date the renowned political commentator.
Besides their close ties, they had worked together on criminal justice reform, helping to set Alice Johnson free in 2018 after she was imprisoned for life for a first-time drug offense.
Jones was previously married to producer Jana Carte for 13 years and shares two sons, Mattai and Cabral, with her. Carte filed for divorce in 2018 and it was finalized the following year. 
Similar to Jones, Kardashian has had two divorces. She was married to former basketball star Kris Humphries from 2011 to 2013 and songwriter Damon Thomas from 2000 to 2004.