Alex Rodriguez Compares His 'Dad-Bod' to His Slimmer Frame Following Split from Jennifer Lopez
Alex Rodriguez and Jennifer Lopez are over, but there have been whispers that he isn't giving up just yet, perhaps working on this body to attract a certain someone back into his life. 
Taking to his Instagram, retired baseball player Alex Rodriguez shared a "Then and Now" post. He compared his "dad-bod" to his current slimmer frame, following a split from superstar Jennifer Lopez.
In the "before" photo, he was slightly bigger compared to the more recent snapshot. In the "after" photo, he appears more confident in what looks like a slightly more chiseled and toned figure.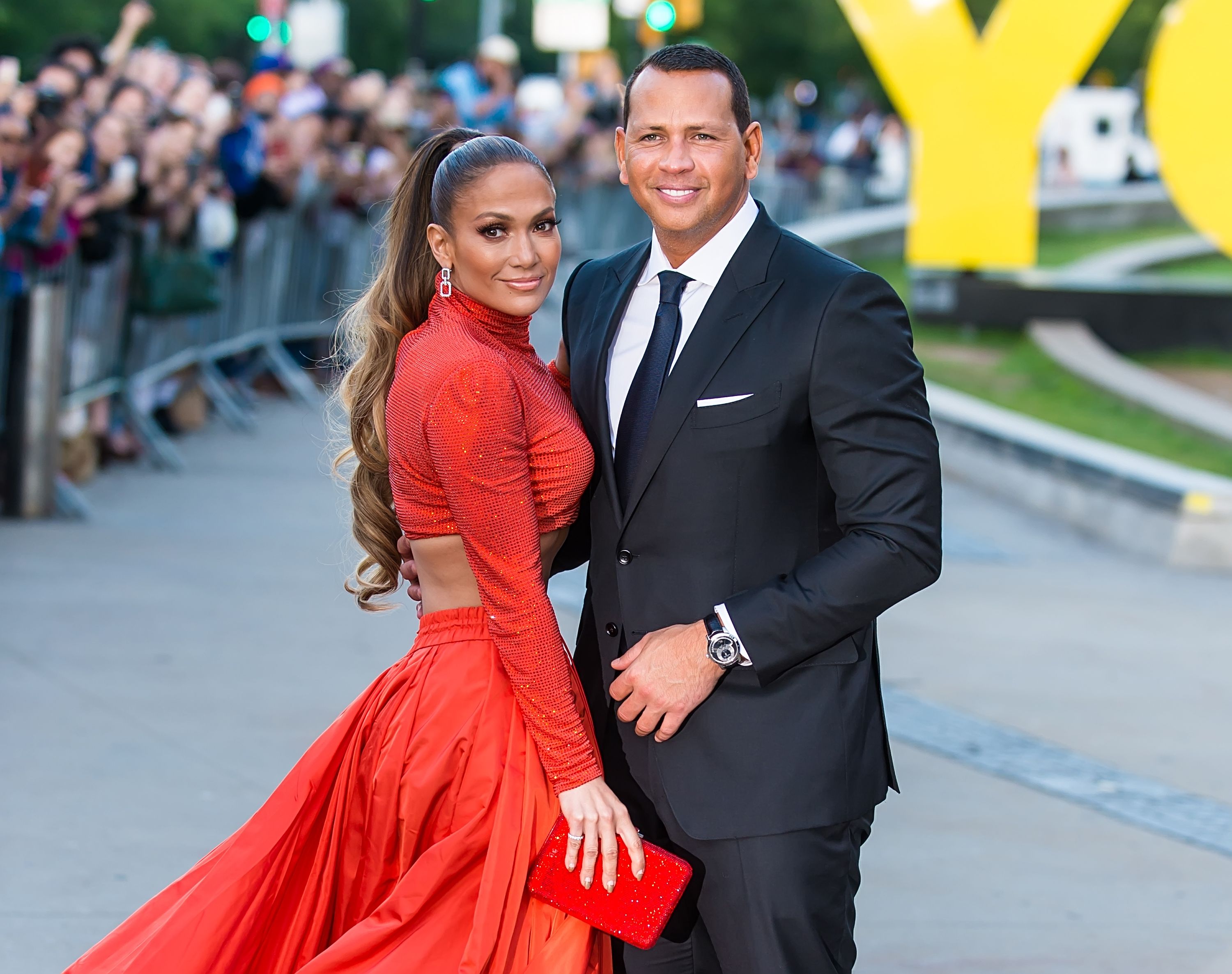 NO MORE DAD-BOD
Under each photo were the dates the photos were taken. The "before" picture indicated that it was from December last year and the "after" snap in April this year. Rodriguez wrote in the caption: 
"Left the Dad-bod in 2020. 💪🏽"
Rodriguez asked fans if they had the willpower to work towards health-related aims in the coming months. He stated that he finally gave up chips, asking admirers what food they can't resist. 
FIT AND READY
In the photo taken last year, he appears to be slightly less self-assured, with his hand hidden away in his pocket. On top of this, his clothes were looser on his body compared to this year's picture. 
[T]here have been rumors spinning based on a source that alleges Rodriguez is still fighting for their relationship.
Followers absolutely loved the Instagram post, congratulating him on reaching his fitness goals, complimenting him on his figure, and asking him how he did it. The picture received about 192,000 likes. 
HEALTHY AND RESPONSIBLE
ARod also endorses taking responsibility for one's health outside of the gym - while helping others stay well. He posted a picture of himself receiving his second COVID-19 vaccination shot, writing: 
"#Grateful to get my second vaccination shot today. ✅"
He lifted his shirt up, showing off his muscular arm - with the plaster where he received the life-saving vaccine. He stared intently into the camera with his dark eyes and black mask. 
RELATIONSHIP DRAMA
All of this comes after Lopez and Rodriguez officially announced that they were calling off their engagement and splitting up. However, they did state that they would remain close.
However, there have been rumors spinning based on a source that alleges Rodriguez is still fighting for their relationship. They claim that he would do whatever it takes to make things right between them. 
This official announcement of their separation followers earlier rumors that the then-couple were heading for a split. However, at the time, they both shut the rumors down, claiming that they were untrue.
Both J-Lo and Rodriguez said that they were going through a rough patch and "working through things." It appears that, in the end, they weren't able to make it out of that storm together.