Martin Scorsese's Daughter Asks Famous Dad to Guess Feminine Items in His TikTok Debut
Following a video he made with his daughter, in which he guessed various items such as bobby pins and eyelash curlers, director Martin Scorsese became a viral sensation.
Acclaimed filmmaker Martin Scorsese recently appeared on the TikTok of his 21-year-old daughter Francesca Scorsese to show off his female-specific fashion knowledge.
Francesca illustrated a series of photographs showing products such as a nipple pasty, an eyelash curler, and a bobby pin in a video titled "Having my dad guess feminine items pt. 1."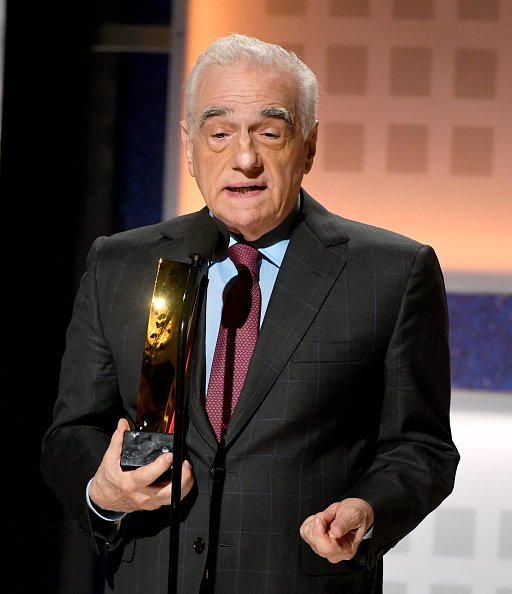 In her caption, Francesca revealed that her famous father had actually achieved much more than she had thought. The "Taxi Driver" director started by guessing the eyelash curler.
Prior to assuming the item was mascara, he stated that it was something for the eyes. Knowing a bobby pin immediately, Scorsese playfully told his daughter that she is wasting his time.
However, Scorsese, who is widely acknowledged as one of the most influential directors in film history, got stumped when he mistook a nipple pasty for an earbud and a menstrual cup for a flagon.
The past year, Francesca shared several lively caricatures of her father with her legion of followers.
The heartwarming video ended with Scorsese only getting a few correct answers. Still, fans filled the comments section with a lot of praise for the pair as they put on quite a funny spectacle for them.
Scorsese raised Francesca, his youngest child, with his wife of over two decades, Helen Morris. His older daughter, Cathy Scorsese, was born to Laraine Marie Brennan, his first wife.
During his marriage to his second wife, Julia Cameron, Scorsese, whose movies have consistently earned critical acclaim, became the proud father of daughter Domenica Cameron-Scorsese.
Meanwhile, though this was Scorsese's in-person debut with his daughter on her TikTok account, this is not the first instance when Francesca referenced him on the popular social networking service.
The past year, Francesca shared several lively caricatures of her father with her legion of followers. As for Scorsese, he is busy at work when he's not hanging out with his daughter on TikTok.
In Scorsese's film "Italianamerican," interviews with his parents, Charles and Catherine, are included. Many of his movies feature his mother, either as an uncredited actress or in a minor role.