Vanessa Bryant Sends B-Day Wishes to Friend Ciara's Daughter Sienna As She Turns 4
Vanessa Bryant has nothing but love for Ciara's daughter Sienna and posted a heartwarming birthday message as she turned four on Wednesday. 
Singer Ciara's daughter Sienna turned four years old on Wednesday and received a special birthday message from the late Kobe Bryant's wife, Vanessa Bryant. 
Vanessa took to her Instagram page to share a cute picture of herself, Ciara, and the birthday celebrant. In the snapshot, Sienna posed between the two mothers who flashed beautiful smiles.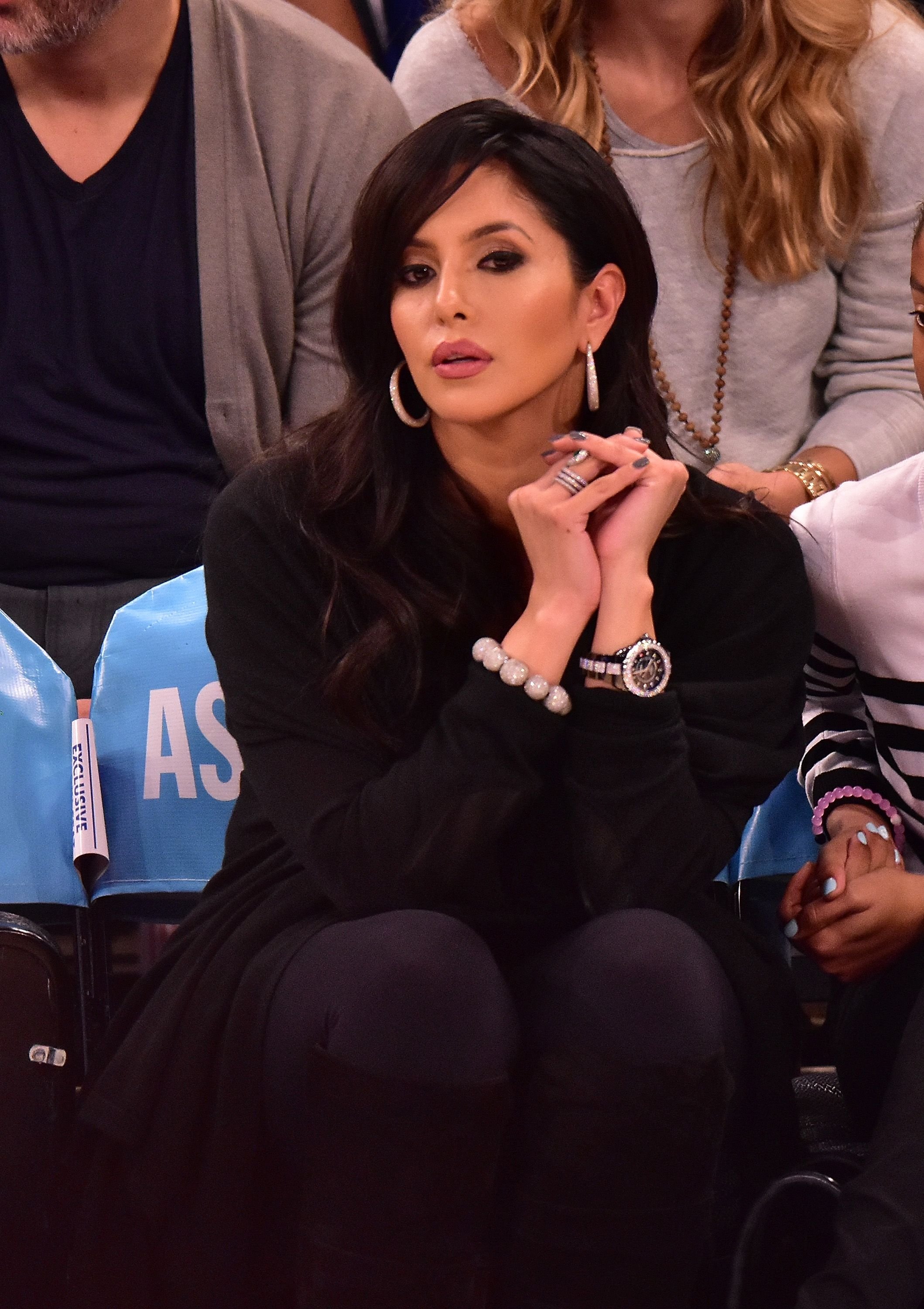 In the post's caption, Vanessa wished Sienna a happy birthday before adding, "You're 4! 🎉We love you so much! 😘❤️." There were multiple reactions to Vanessa's post from her friends and fans.
Caron Butler commented with a red heart emoji while a fan said the picture she shared is beautiful. Ciara also commented on the post, writing, "Awe. Auntie V in the house ❤️ Love you!."
Ciara and Vanessa share a beautiful friendship and are probably the closest friends in Hollywood. In the past few months, the women have become inseparable. 
Vanessa has also found strength in her oldest daughter Natalia.
They have shared beautiful moments with each other and with their kids. Their time together has come in sleepovers, vacations, game nights, and outdoor activities, which they have documented for their millions of fans on social media. 
Besides being great friends, the women are in awe of each other. Last year, Ciara described Vanessa as the toughest mother she knows. 
This glowing tribute came in a post the "Oh" singer made on Instagram. She shared a picture showing her posing with Vanessa and two of her daughters, Capri and Bianka. In the post's caption, Ciara wrote: 
"Seeing you and the girls smile makes my heart smile. You're the toughest mama I know. Seeing you put one foot forward each day is admirable."
Ciara further said things are not easy, but she knows Vanessa, who she tagged as Mamba Queen, can do everything. She concluded the post by expressing love for her friend. 
Ciara has been there for Vanessa in the aftermath of her late husband and former NBA star Kobe Bryant and daughter Gigi Bryant's deaths. Vanessa has also found strength in her oldest daughter Natalia. She shares a close relationship with the 18-year-old.
The mother-daughter duo exhibited their love for each other and discussed their approach to self-expression in a chat with Vogue, with Natalia revealing she learned to be kind to people from her mom. 
Ciara also has a close bond with her daughter, Sienna, who she shares with her husband and NFL star Russell Wilson. She does many things with the adorable tot and even taught her how to swim.