Savannah Chrisley's Fans Slam Her for Dark Skin Color in New Selfie – Here's What They Had to Say
"Chrisley Knows Best" star Savannah Chrisley recently shared a selfie revealing her glam glow-up only for fans to call her out on her appearance in disfavor.
Savannah Chrisley took to Instagram and posted a photo with a new face beat. Still, her 2.2 million followers disapproved of her glam look, resulting in a backlash while promoting her SASSY makeup kit.
"Nothing like a GREAT GLOW thanks to the full face palette @sassysavannah and the fun and flirty lip kit," the 23-year-old captioned her post.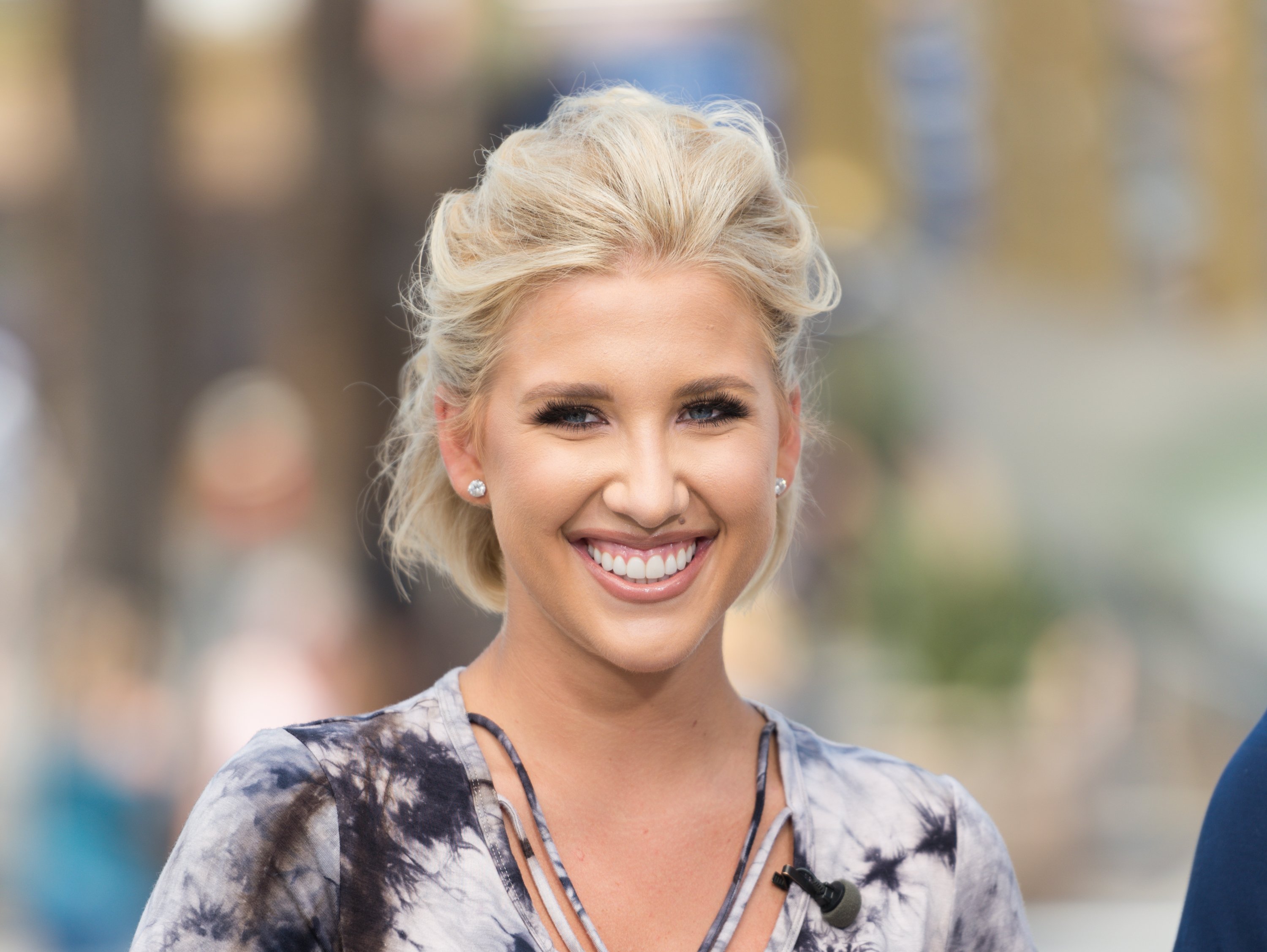 THE BACKLASH
Along with the post, Chrisley shared the controversial snapshot, which revealed her tanned skin tone with her full-face makeup look as she captured her side view.
The reality star sleeked back her short blonde hair and wore white sunglasses on atop her head. The photo showed her wearing a lime green and white top.
Chrisley's fans flooded the comments section in discontentment, pointing out that she had too much makeup while noting she is better without it.
"Way too much. Less is best," one user wrote. Another mentioned her tan, "Looks like the day you learned how to use tanning machine," while adding an open mouth emoji.
While appearing highlighted and bronzed in the snap, the fashion blogger rubbed her followers the wrong way and was told to quit tanning her skin.
Chrisley has been topping her tan the natural way via her recent 5-star Bahamas vacation. One other follower said she was too dark for her usual appearance.
CHILDHOOD PHOTOS
Apart from the uproar, Chrisley and her older brother Chase recently opened up about why they love sharing their throwback photos from their childhood with their fans on social media.
During a game of Us' "Instagram Breakdown," the actress shared there were many fun and crazy moments, and so the photos remind her of those memories.
RELATIONSHIP RECONCILIATION?
Aside from nostalgic photographs, TV Showcase reported that Chrisley's former boyfriend Nic Kerdiles is returning to Nashville, Tennessee. He reportedly shared the news on his Instagram account on April 21.
Chrisley's fans hope that Kerdiles is going back to rekindle their relationship. The news comes after her father encouraged him to mend things with her.
DAD UNWELL
At the beginning of this month, her dad Todd was sick as he missed the usual podcast with her mother, Julie. At the time, the mom of three told their fans that her husband could not join her because he was not feeling well.
They believed it was food poisoning. In that case, the couple's daughter stepped in as her mother's co-host on their "Chrisley Confessions" weekly podcast.