Stephen Curry's Wife Ayesha Stuns in Pink Suit Showing Her Gorgeous Black Hair in New Photos
Ayesha Curry recently shared a new snapshot of herself stunning in a pink suit while flexing her beautiful black hair, and fans could not stop gushing over her beauty.
Stephen Curry's wife, Ayesha Curry, is a beautiful mother of three, but countless times, the 32-year-old has shown that being a mother does not hinder her from looking chic. 
Ayesha took to Instagram recently, where she shared a post featuring three photos of herself gallantly dressed in a pink suit and pants, which she wore over a white top.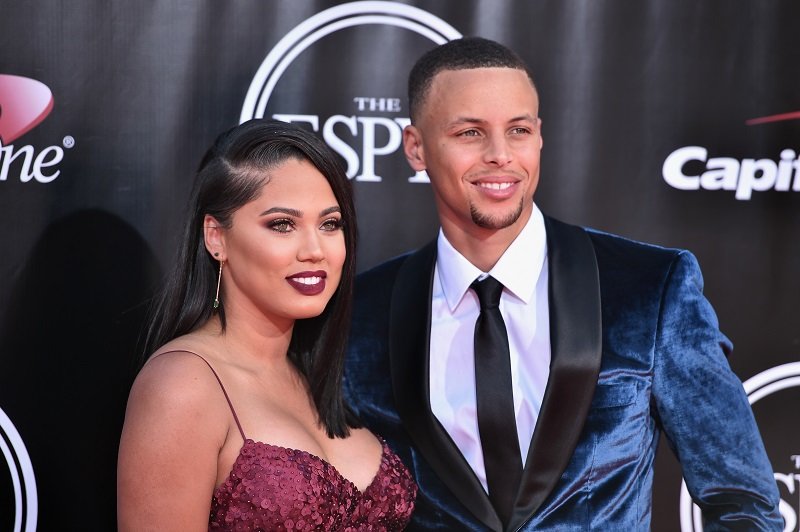 She accessorized her look with a pair of lovely earrings and a ring perfect for her. She donned a long black braided style and was captured standing, with her skin glowing in the beautiful rays of the sun. 
In the post, Ayesha posed with one hand stylishly placed on her waist while stretching out the other. She stood beautifully in front of appealing flowers, which gave the environment a serene look. 
She topped off the look with a clean pair of white shoes while dotting a smile, looking absolutely captivating for the camera. In the post's caption, she revealed what she was up to, saying:
  "I had the opportunity today to testify in Congress before the House Rules Committee on the need to continue funding and growing our nation's critical federal food programs."
Left to enjoy all the goodness is the famous NBA star, Stephen Curry. The duo has been married since 2011 after they met at their church youth group when they were teenagers.
The heights attained by the couple are a joy to see following their initial conception that they were not meant for each other. Ayesha told People how she generalized that Steph was not for her seeing how the girls in church were obsessed with him. 
How they have turned out to be soulmates is something worth finding out. Marriage and family life is not the only thing the author is passionate about. Time and time again, she has shown the world how passionate she is about food. 
The restaurant owner has hosted food shows countless times, and in 2019, she launched a new show on ABC named "Family Food Fight."
Achieving constant success is a normal thing for Ayesha, but her husband is not left out of the equation as he won his second three-point contest in an All-Star Weekend.
The lovely pair are wonderful parents to two beautiful girls, Riley Elizabeth, 8, and Ryan Carson, 5, and a handsome boy, Canon W. Jack, 2.