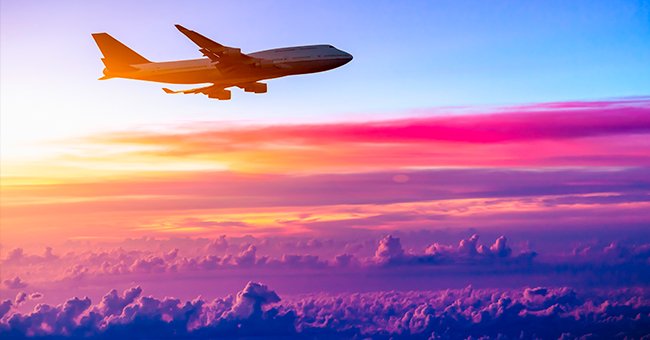 shutterstock
Daily Joke: One Passenger Noticed That Their Airplane Engine Just Blew Up
Today's #jokeoftheday is about a passenger who noticed that an airplane engine blew up during a flight. However, the pilot assured everyone that everything was under control.
Mr. Blair was on a flight from Atlanta to New York for a business meeting. He was seated by the window side and reflected on his memos when he noticed something was wrong. He yelled out:
"Good lord! One of the engines just blew up!"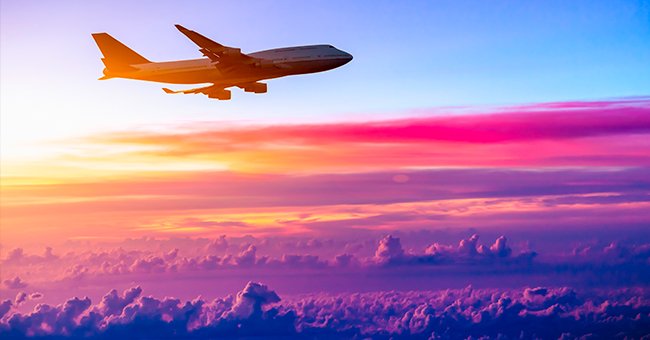 A photo of a plane in the air. | Photo: Shutterstock
They were at an altitude of 40,000 feet when he made the observation. Upon hearing him, other passengers left their seats and rushed to his spot to see if it was true. As they saw the failing engine, they began panicking.
Just as they were losing their cool, the airplane was suddenly hit with another engine problem as the second engine exploded on the other side. It was a total frenzy, and everyone went crazy, running up and down the plane.
Many were crying while some were praying to God to save the flight. Even the air hostesses known to be calm in such situations were panicking and couldn't bring order to the chaos on the plane.
Amid the frenzy, the pilot appeared out of the cockpit. He was tall and built, like a superhero who had everything under control. With a charming smile on his face, he told everyone not to panic as everything was fine.
The passengers looked at him in confusion, unsure where he was getting his confidence from, but he continued to assure them that all was alright. His commanding voice brought some calm to their minds, and they all relaxed.
Each passenger headed to their seats and watched as the pilot walked to the door of the airplane. He reached for several packages under the seat and called the flight attendants to come closer.
He handed each of them a package, which they attached to their backs. Mr. Blair noticed what was happening and asked, "Say, aren't those parachutes?" The pilot smiled and told him that he was correct.
Mr. Blair asked the pilot why he was with a parachute when he just told them not to worry as everything was under control. As he was speaking, the third engine exploded. The pilot retained his smiling face and said, "We're going to get help."
Please fill in your e-mail so we can share with you our top stories!