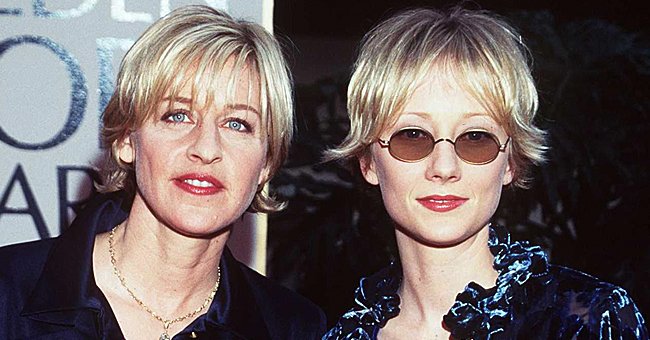 Getty Images
Anne Heche Claims Ellen DeGeneres Did Not Want Her to Dress Sexy In Public While They Were Together
Anne Heche revealed in a recent videos that ex-girlfriend Ellen DeGeneres did not want her dressing sexy in public during the couple's relationship. She said this while reviewing her most iconic fashion looks.
Anne Heche is known for starring in the popular 80s soap opera, "Another World," and her relationship with Ellen DeGeneres. In one of her TikTok videos, she recently revealed more about her and her former lover.
In a hilarious video posted on TikTok about two days ago, Heche reviewed some of her most iconic fashion looks. The video began with a red Prada ensemble she wore to present with P. Diddy at the 1998 VH1 Fashion Awards.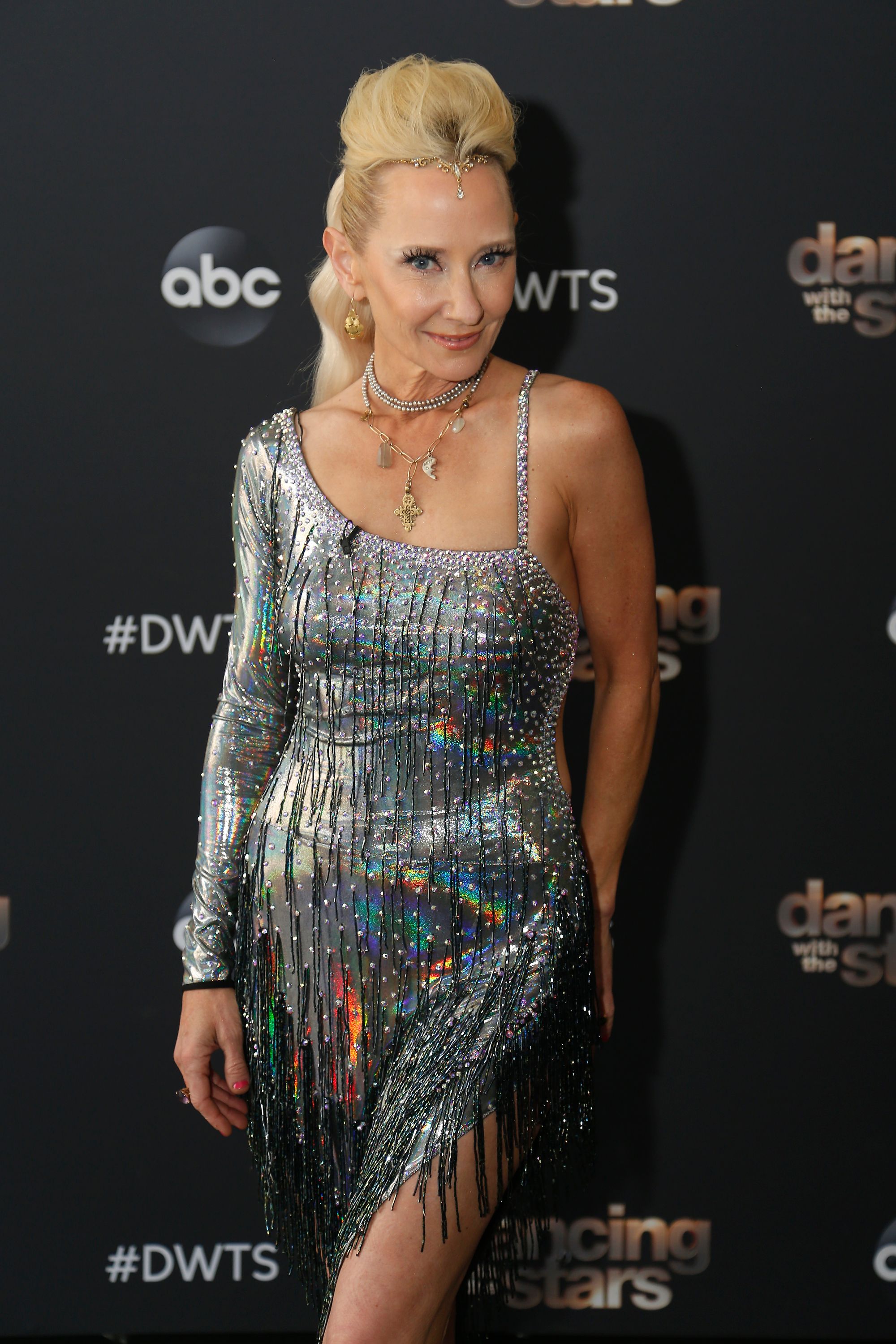 Anne Heche at the premiere of "Dancing with the Stars" on September 14, 2020 | Photo: Getty Images
The all-red look featured a funny hat, but the actress rated her look a 7 out of 10. She gave another of her looks a 10/10, a Versace cut-out gown she wore to an HBO afterparty, but the look that caught the attention of fans was the one that featured Heche's ex, DeGeneres.
The photo showed the former lovers looking color-coordinated at the 1998 Golden Globes Awards. DeGeneres donned a silky navy suit while Heche wore a matching dress and sheer maxi jacket, which she claimed made her look like a "hippie."
Her reason for her choice of outfit, which she rated zero out of ten, has been the headline in the news recently. Revealing an interesting fact of her relationship with "The Ellen DeGeneres Show" host, Heche said of her fashion choice:
"It's because Ellen didn't want me to dress sexy."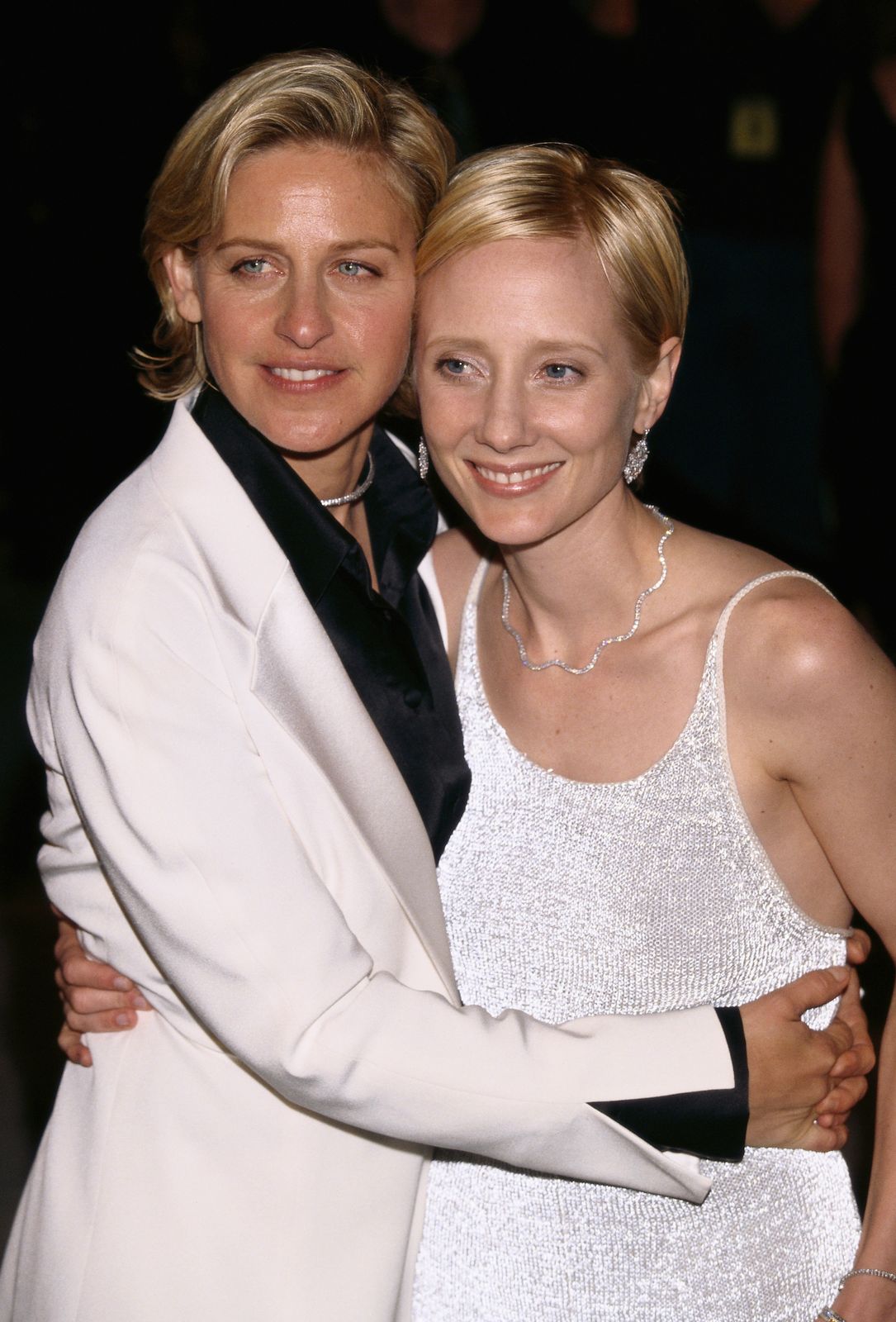 Ellen DeGeneres and Anne Heche at the 71st Annual Academy Awards - Elton John AIDS Foundation Party, 1999 | Photo: Getty Images
Heche ended the video with one of her looks at the last season of "Dancing with the Stars," where she competed. She rocked the rainbow look to show her support for gay rights and human rights.
During an interview at the dancing competition, Heche opened up about her relationship with ex-girlfriend DeGeneres. She talked about how going public with their love led to years of exclusion in the industry and almost cost them their career.
The couple dated from 1997 to 2000. Heche once decided to take DeGeneres as her date to the premiere of her movie, "Volcano," but was advised otherwise and threatened she'd lose her Fox contract if she went ahead with it.
DeGeneres, not wanting her lover to lose her contract, warned Heche against going to the premiere together, but the latter wouldn't bulge, so she took her lover along with her.
However, the night didn't end pleasantly for the couple as they were bounced out and restricted from attending the afterparty to avoid paparazzi getting pictures of them together.
Heche talked about being discriminated against all through her relationship with DeGeneres. The actress lost a multimillion-dollar deal and couldn't work in a studio picture for ten years. But Heche never stopped fighting for equal rights.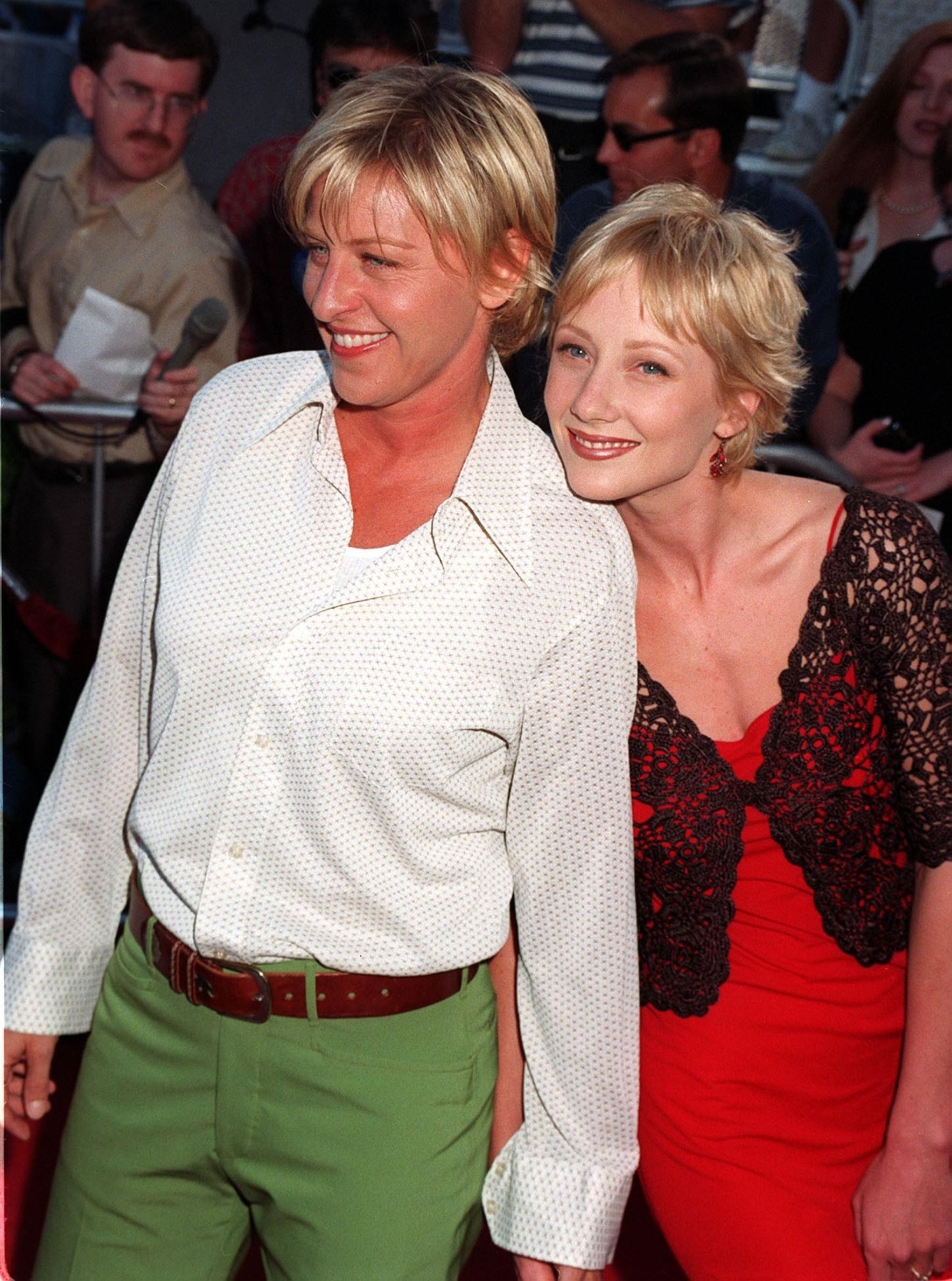 Ellen DeGeneres and Anne Heche at the premiere of "Contact" in 1997| Photo: Getty Images
Although the former lovers haven't spoken in a while, they seem to be doing well individually. DeGeneres is married to her longtime lover, Portia de Rossi, and Heche can now dress in every sexy way she wants.
Please fill in your e-mail so we can share with you our top stories!