Kate Middleton and Prince William Mark 10th Anniversary — 10 Photos Capturing Their Endless Love
In April 2011, Kate Middleton and Prince William were the focus of the press. This went on until the day of their wedding ceremony that has a place marked in British monarchy history. Here is a look through the couple's love life captured in heart-melting images. 
Catherine "Kate" Middleton and Prince Williams started a platonic friendship in the early 2000s, and it transformed into a beautiful modern-day fairytale-like story that was accompanied by a historical wedding ceremony.
The pair have been together for over ten years and have been married for a decade. Through years of carrying out their official duties and seeing to citizens, Kate and William welcomed three kids. Here is a look into the timeline of their royal love, backed by pictorial details.
The first photo is a look back at the decade-old engagement ceremony where William and his bride-to-be flashed big smiles for the camera. Kate picked out her dark blue wrap dress that matched the sapphire piece on her engagement ring.
A decade has passed since I photographed this moment of joy at St James's Palace as Prince William introduced his fiancee Catherine Middleton to the world. pic.twitter.com/ZVz8FS1Ydu

— Mark Stewart (@RegalEyes) November 16, 2020
The next photo captures the precious moment Prince William and Kate were all about the display of affection. Kate donned a casual denim look and a black jacket as she cuddled with her spouse, who tucked his striped shirt into dark jeans.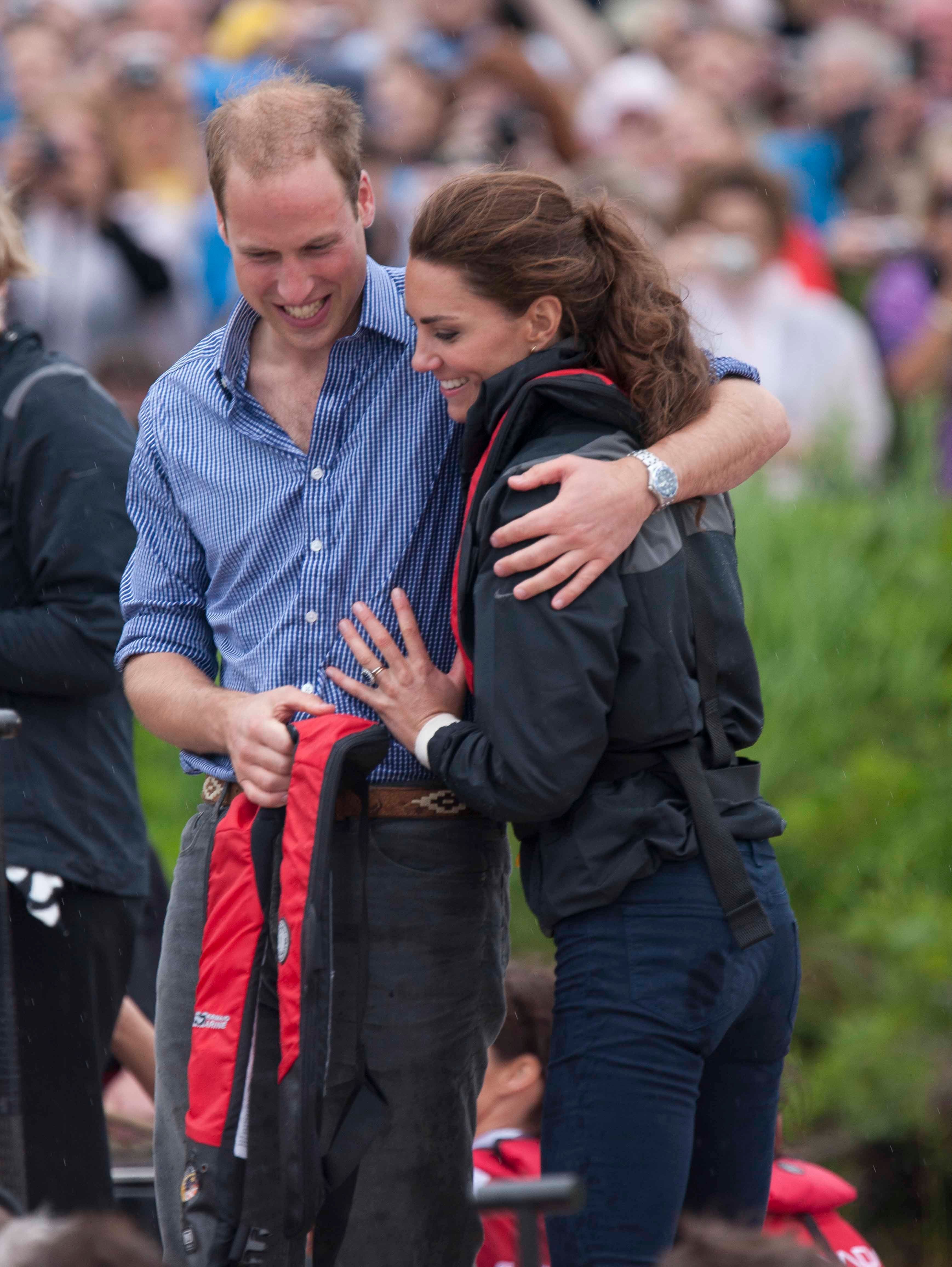 The third image is a radiant picture that presents the newly-wedded William and Kate in their ceremonial garbs gently walking out of Westminster Abbey. They were accompanied by the bridal train.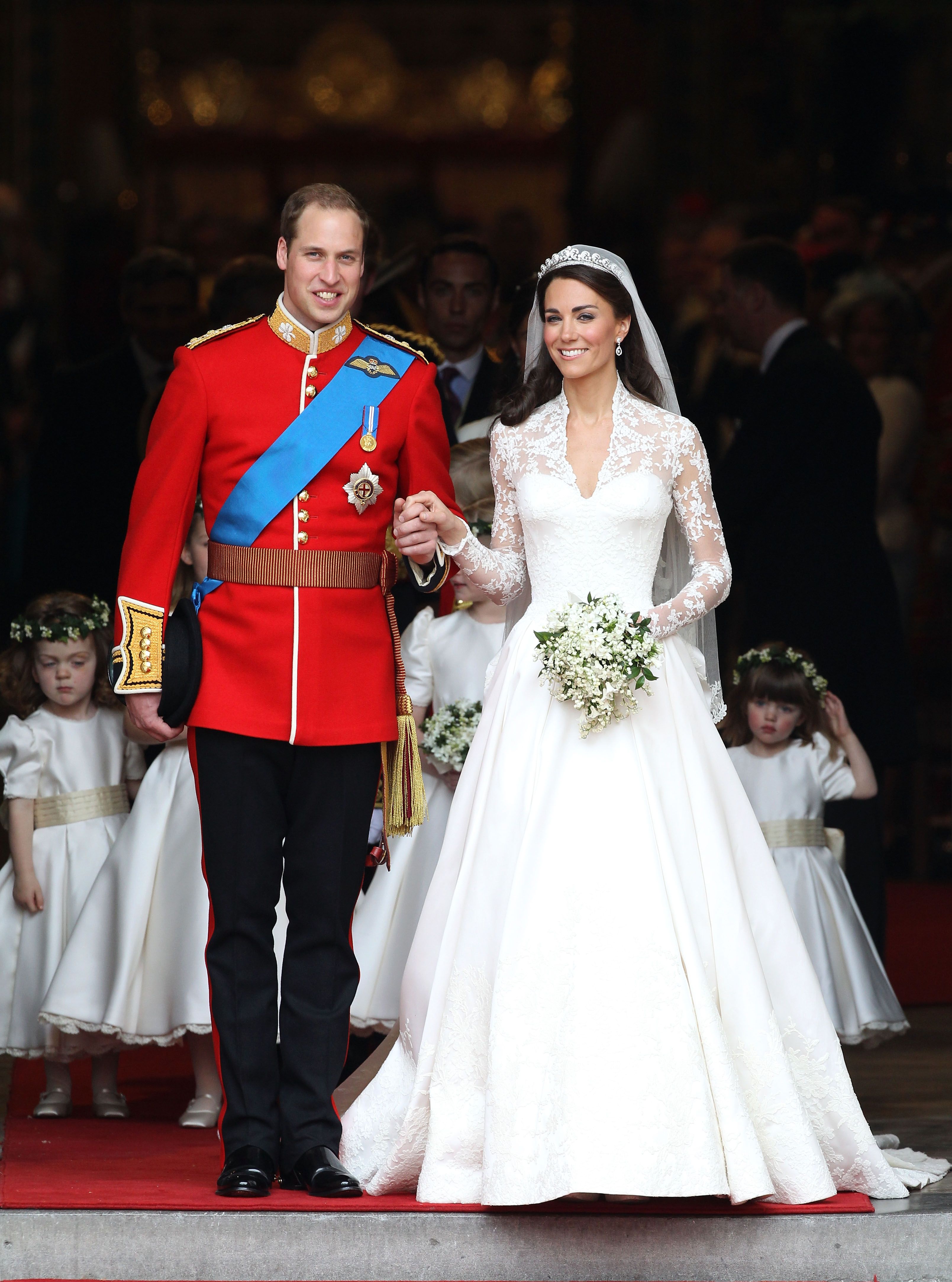 This picture is of Kate and William on the royal wedding stamps, where they looked picture-perfect, holding each other warmly. The duchess flashed her unique sapphire ring.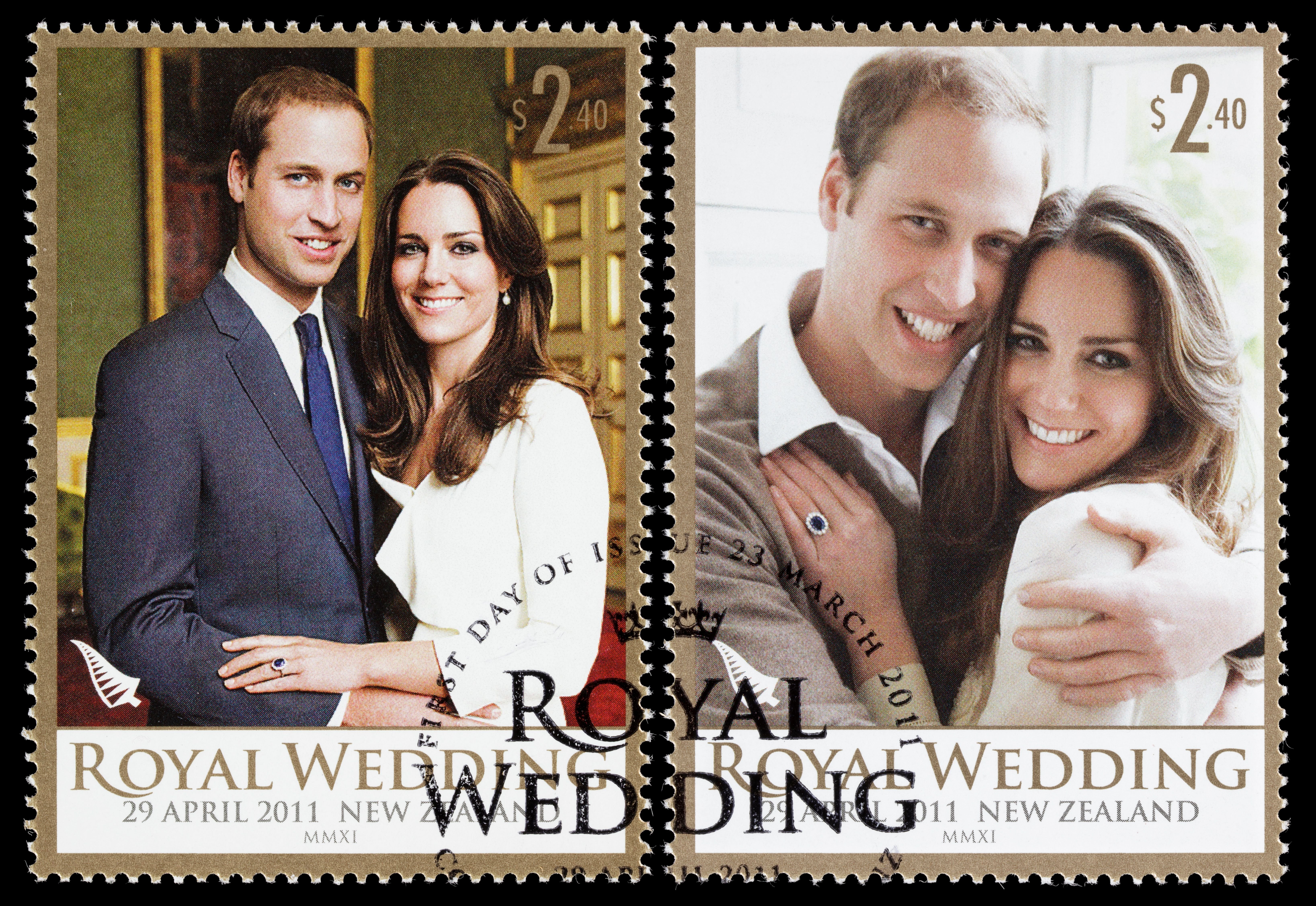 The next image is an official photo showing William and Kate as first-time parents. The pair was photographed in an open field cradling their son, Prince George, wrapped in a white shawl. Kate slightly tilted the infant to show his face.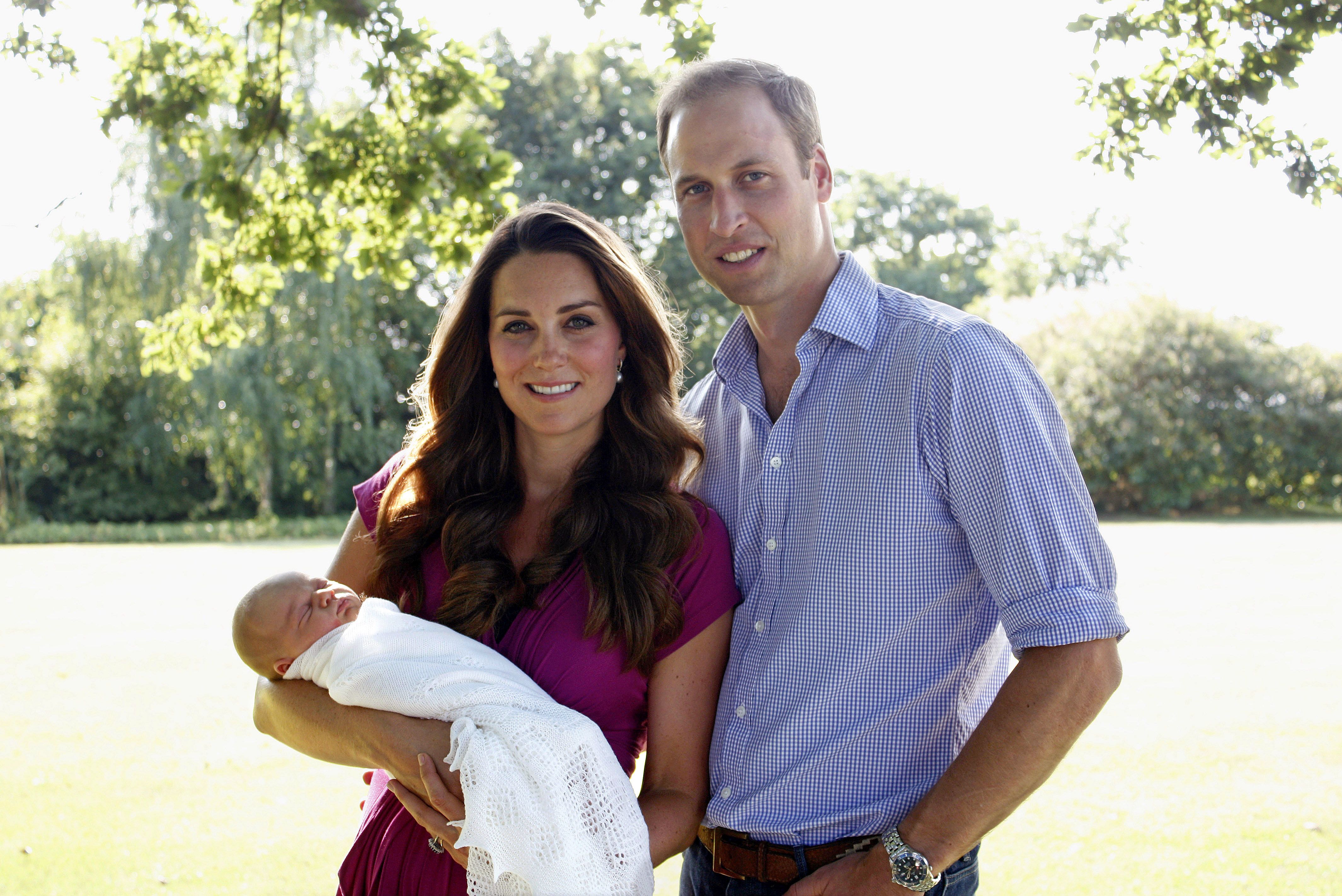 A second media upload of Prince George's birth presented William and Kate loving their new status as parents, as they waved at well-wishers during a public appearance.
During their fifth wedding anniversary, the royals of Cambridge put up their second most popular photo from the wedding. This was the moment Kate's dad walked her into the Abbey. The dainty bride covered in her veil flashed a brilliant smile. 
Another image that captures their progression through the years was taken last Christmas. Kate and her family posed for the family Christmas card outdoors, with heaps of wood serving as a backdrop. Their kids, Prince George, Princess Charlotte, and Prince Louis, were featured. 
During one of their recent outings, the Duke and Duchess of Cambridge seemed to have been engrossed in some alone time. This image showed them embracing each other with their backs to the camera.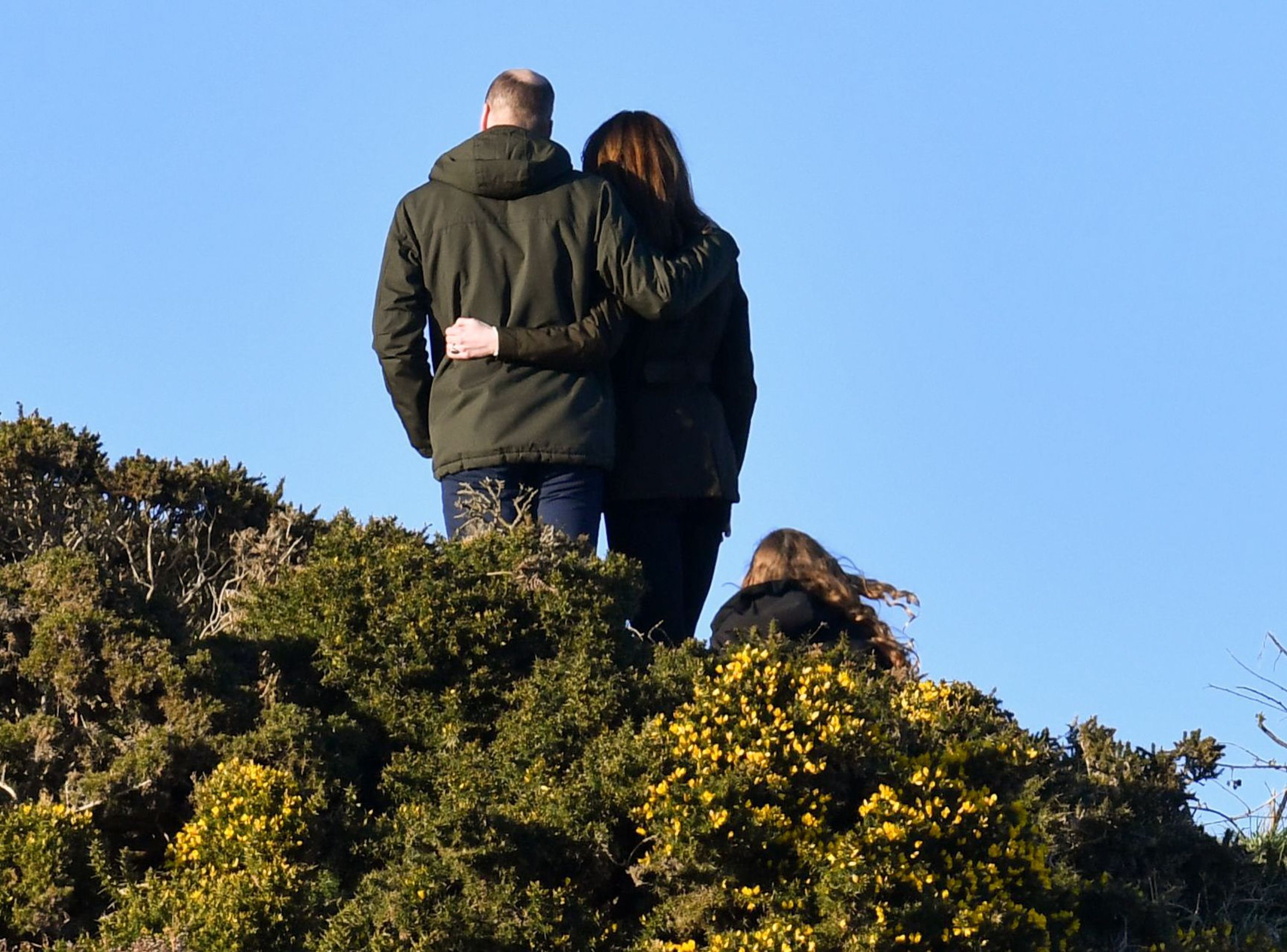 For their tenth anniversary, the couple put up a new photo on Instagram showing them posing outdoors with bright smiles. Kate looked elegant in a blue floral dress while her rich brown waves came down her shoulders. 
Ten years after Kate and William's wedding, their anniversary brought on the welcomed flashback of the historic day.
Prince William donned a blue sweater over a matching shirt, dearly holding his wife by the waist. The photo was said to have been taken ahead of their tenth anniversary. 
THE COUPLE'S COLLEGE DAYS
In the early 2000s, William was a young bloke at St Andrews University where Kate Middleton was studying art history. They struck off a friendship and were pals for a while.
However, William knew he wanted more than friendship when he couldn't take his eyes off Kate during an event in school. She was said to have worn a see-through dress. 
From 2001 to 2005, the pair dated and even lived together at some point. After attending their graduation together, Kate and Williams continued their courtship. By 2004, the public became privy to their romance.
A BRIEF BREAKUP
Sometime in 2007, the couple called it quits, and there were speculations about where their romance was leading at the time. After a few months, Kate was spotted at royal events.
In no time, she and William started hanging out together again, and they eventually rekindled their relationship. They continued to be seen together at public functions through 2009.
THE COUPLE'S ENGAGEMENT 
Kate recalled being caught off-guard when William proposed to her in a non-fussy but romantic setting. At the time, they were on vacation in Kenya with some of their pals.
William proposed presenting the prized gemstone his mom, Princess Diana, wore for her engagement in 1981. Once speaking about it, William noted that he carried the ring with him for a few days seeking the perfect moment to ask Kate to marry him. 
THE 2011 ROYAL WEDDING 
On April 29, 2011, Kate, the oldest daughter of Carole and Michael Middleton, walked down the Westminster aisle to be married to Prince William, the son of Prince Charles of Wales and the late Princess Diana. 
In months leading up to the grand occasion, details of the wedding were kept under wraps. However, when it drew nearer, details of what should be expected dropped.
There were announcements that 7,000 pressmen would be on the ground with 60 cameras in strategic places along the procession route. Kate would arrive with her father at Westminster Abbey alongside her five bridesmaids. 
MORE DETAILS ON KATE'S ROYAL WEDDING 
It was said that the Duchess of Cambridge was quite guarded about sharing even the tiniest details about her wedding attire, the reason being that she wanted it to be special for William. 
On the memorable day, she wore her floor-length dress with a nine-inch-long train. Sarah Burton designed the traditional wedding outfit for Alexander McQueen. 
Kate's Cartier Halo tiara came from William's grandmother, the Queen, who was elated to lend it to her. The occasion came to a thunderous and fulfilling climax, with the Duke and Duchess of Cambridge sharing a kiss at Buckingham Palace.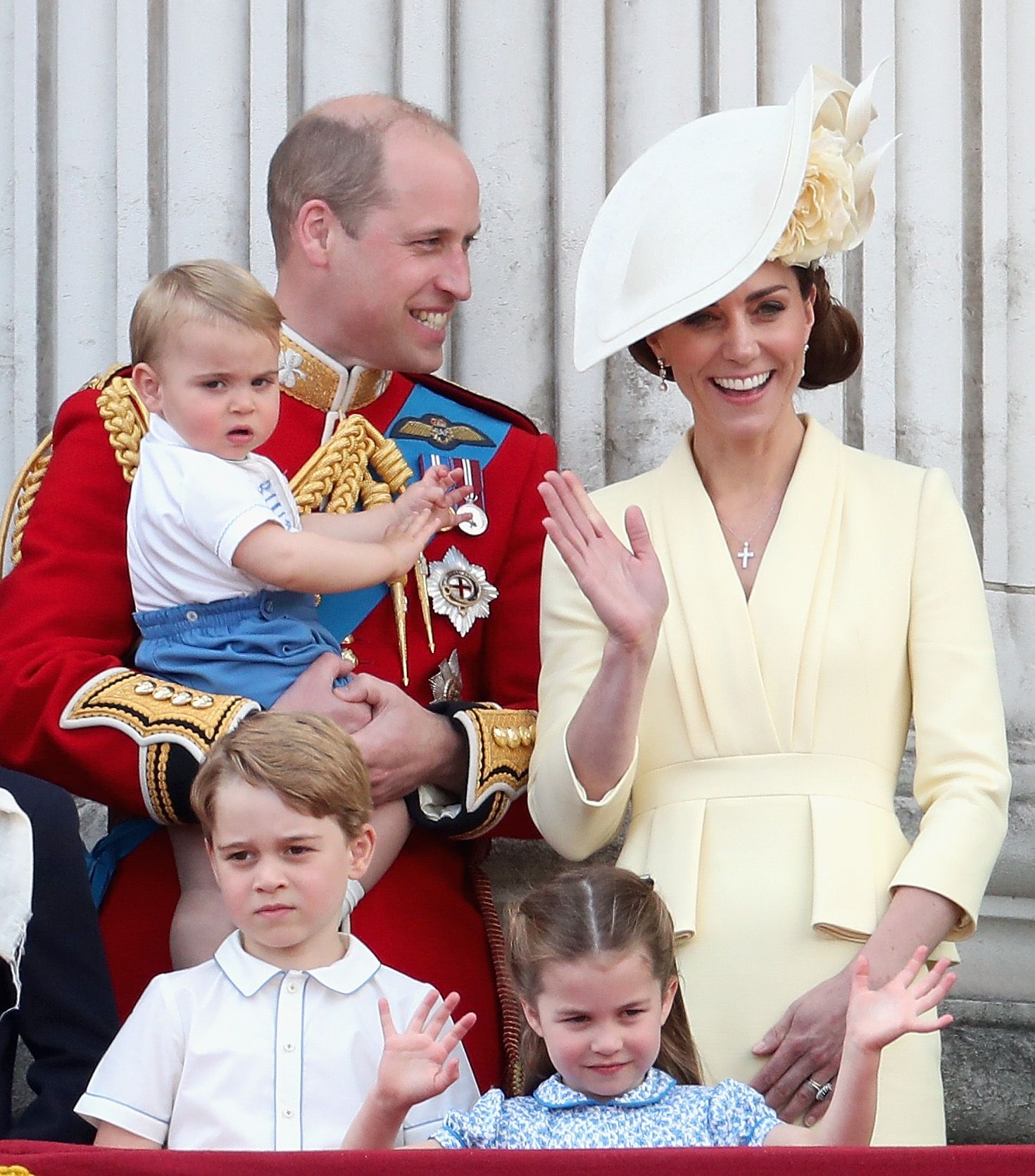 EXPANDING THEIR FAMILY 
Kate and her husband welcomed their first child, Prince George, in 2013. Their first family photo was taken outside St Mary's Hospital in London. They became parents to two more kids, Princess Charlotte and Prince Louis, in 2015 and 2018. 
Once in an interview, William spoke about family life, making it known that parenting had its highs and lows. He, however, commended his wife, as he shared that Kate was an amazing mom and "fantastic" wife. 
A DECADE OF MARITAL BLISS
Ten years after Kate and William's wedding, their anniversary brought on the welcomed flashback of the historic day. However, William and his wife prefer to keep their celebrations private. 
They, however, shared recent heart-melting photos of themselves to mark their decade-old union. The Queen also wished them well on Kensington Royal's official Twitter page. The celebration came a few days after the Queen celebrated her 95th birthday.