Looking Back at Kate Middleton and Prince William's Best Moments Ahead of Their 10th Anniversary
Kate Middleton and Prince William's have made several beautiful memories in their marriage. To celebrate the duo's 10th wedding anniversary, here is a look into some of their best moments together!
British royals Prince William and Kate Middleton celebrate their 10th anniversary as a married couple, and it is undoubtedly an exciting milestone for the couple.
Since saying their "I dos" a decade ago, Middleton and William have recorded several memories together. From their wedding day, to starting a family, to going on multiple royal tours, here is a rundown of Middleton and William's biggest moments so far!
WILLIAM AND MIDDLETON'S WEDDING
On April 29, 2011, Middleton and William had the whole world watching at the globally anticipated wedding held at the Westminster Abbey in London, United Kingdom.
From the couple's balcony kiss to their adherence to the royal wedding bouquet tradition, Middleton and William's special day is one to be remembered.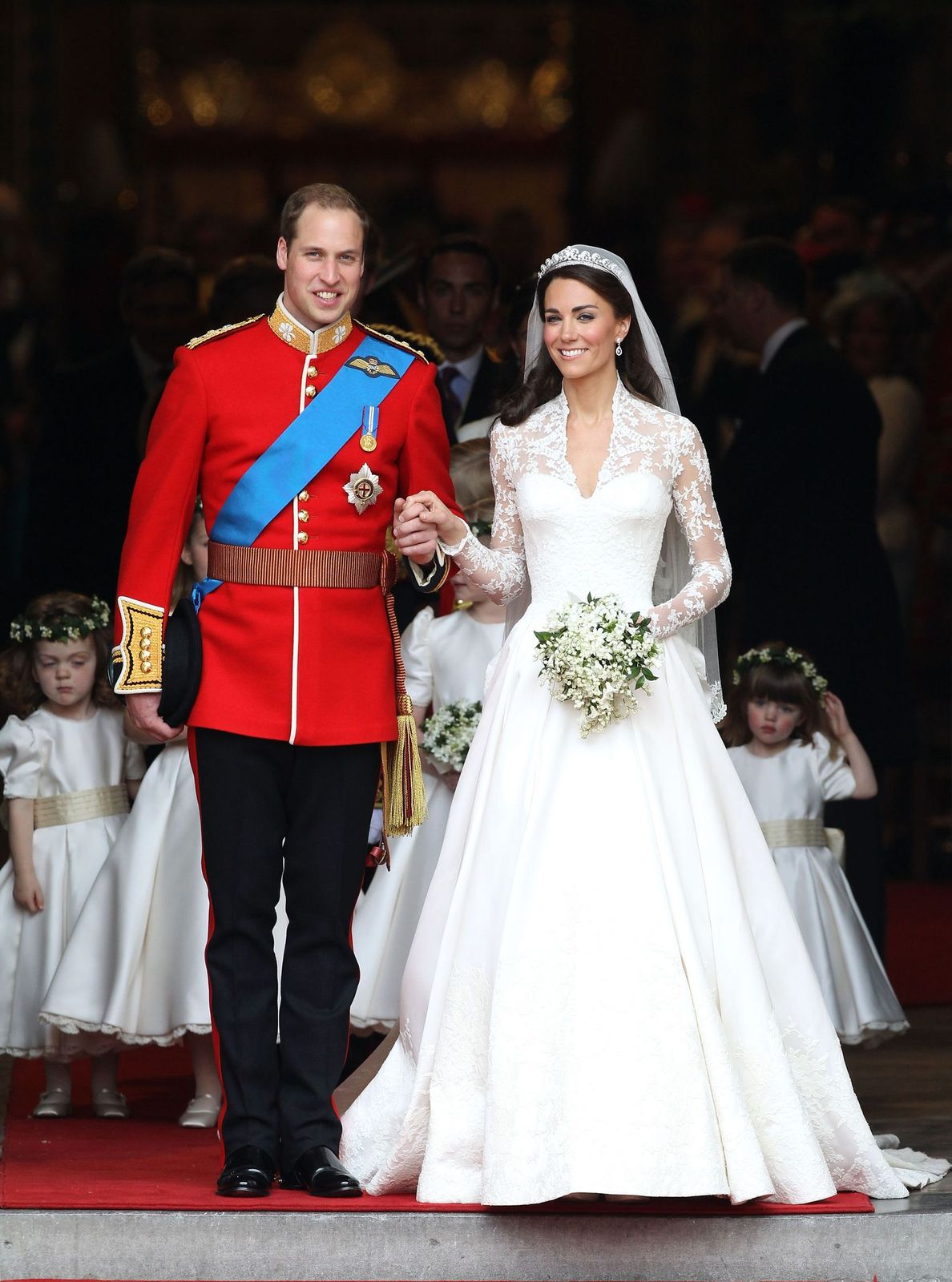 OLYMPIC LOVERS
While William and Middleton are best known as tennis lovers, the couple had heads turning at the 2012 Olympics when they showed love for other sports events.
William and Middleton made appearances at the Olympics because they, along with Prince Harry, were named official ambassadors of the 2012 Games.
AN HEIR IS BORN
In July 2013, Middleton and William welcomed their first child, Prince George. It was indeed an exciting day for the royal family and their fans.
William and Kate went to the Abbey, which is now a temporary COVID-19 vaccination center.
For some of the younger population, it was the first royal birth in their lifetime, while others simply saw Princess Diana's oldest son become a first-time dad.
GEORGE'S FIRST TOUR
In 2014, only a year after Prince George was born, the little royal went on his first tour when his parents took him to New Zealand and Australia.
The little one was met with love from fans as he received a stuffed animal, enjoyed playtime with his friends, and even received his first marriage proposal.
THE PRINCESS IS BORN
In May 2015, William and Middleton welcomed their first and only daughter so far. She was born on the second day of the month and was named Charlotte Elizabeth Diana, aka Princess Charlotte.
Charlotte's second and third names pay tribute to her great grandmother, Queen Elizabeth II, and her late paternal grandmother Princess Diana.
ANOTHER ROYAL TOUR
In 2016, Middleton and William went on another royal tour with their children, making it a first for the little Princess, who was only one year old at the time.
Charlotte and George most especially enjoyed attention from fans. They were captured enjoying fun activities like playing with balloons, bubbles, and bunnies at a party for local military men and their families.
THE EUROPEAN EXCURSION
The royal siblings George and Charlotte went on another tour with their parents, but this time, the family of four went across Europe.
However, the little royals proved themselves to be like other children, with Charlotte making a fuss at the airport in Germany and Middleton skillfully calming her daughter.
IT'S ANOTHER BOY!
William and Kate were once again new parents in April 2018 when they welcomed their third child and second son, Prince Louis Arthur Charles.
After the birth of the newborn, Kensington Palace warmed the hearts of fans when they released adorable photos of Louis posing with his big sister Charlotte.
CHARLOTTE'S FIRST DAY AT SCHOOL
While Middleton missed George's first day at school in 2017 due to pregnancy illness, the duchess was there to accompany her only daughter.
Like most toddlers on their first day at school, Charlotte looked very nervous but managed to give a heartwarming wave before going in. 
CLAPPING FOR FIRST RESPONDERS
Though the royal family, like the rest of the world, spent most of 2020 indoors amid the COVID-19 pandemic, this did not stop them from appreciating those who could not be home with their families.
In March, William, Middleton, and their kids stepped outside to clap for health care workers who were on the frontline during the pandemic.
THE RETURN TO WESTMINSTER ABBEY
Ahead of Middleton and William's 10th wedding anniversary, the couple visited their wedding venue, the famous Westminster Abbey.
William and Kate went to the Abbey, which is now a temporary COVID-19 vaccination center, to mark the first anniversary of the beginning of the first coronavirus lockdown in the United Kingdom.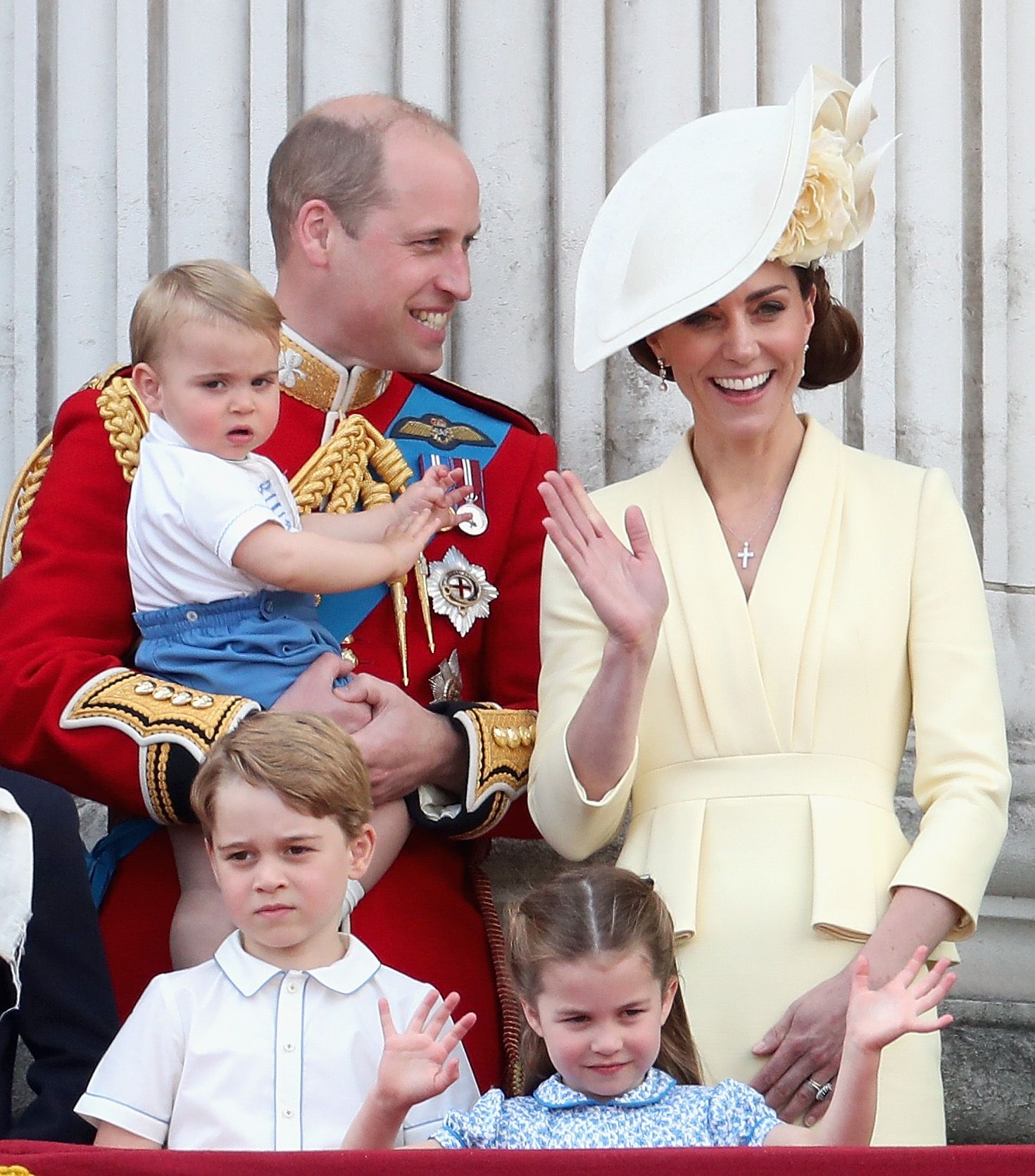 In only ten years, Middleton and William have had multiple memorable moments. Hopefully, their next ten years together will be filled with even more amazing memories, Congratulations to the couple!