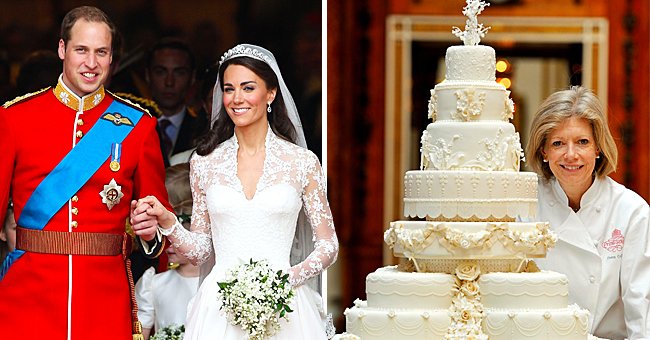 Getty Images
Buckingham Palace Door Was Taken down for Prince William & Kate Middleton's Wedding
ITV's new documentary is packed full of revelations about the Duke and Duchess of Cambridge's wedding day, including how their three-feet-tall cake managed to get into Buckingham Palace.
Fiona Cairns, the baker in charge of the royal couple's wedding cake, recently narrated how her beautiful creation made it into Buckingham Palace.
A fleet of vans carried the cake in 40 boxes from Cairns' factory to the Palace, a journey of 100 miles, in the week of the royal wedding. Cairns recalled Queen Elizabeth's comment on the cake, with the British monarch remarking that she heard her house was being dismantled.
The baker told Her Majesty that they had to take a door down from the room below to allow the trolley to safely go through with the cake. Cairns added that the door was put back in the end and that all was well.
William and Kate's spectacular cake weighed almost 224 pounds and took Fiona and her baking team six weeks to make. Besides its enormous weight, the cake had other eye-catching features.
She could not believe they were worthy of an invitation.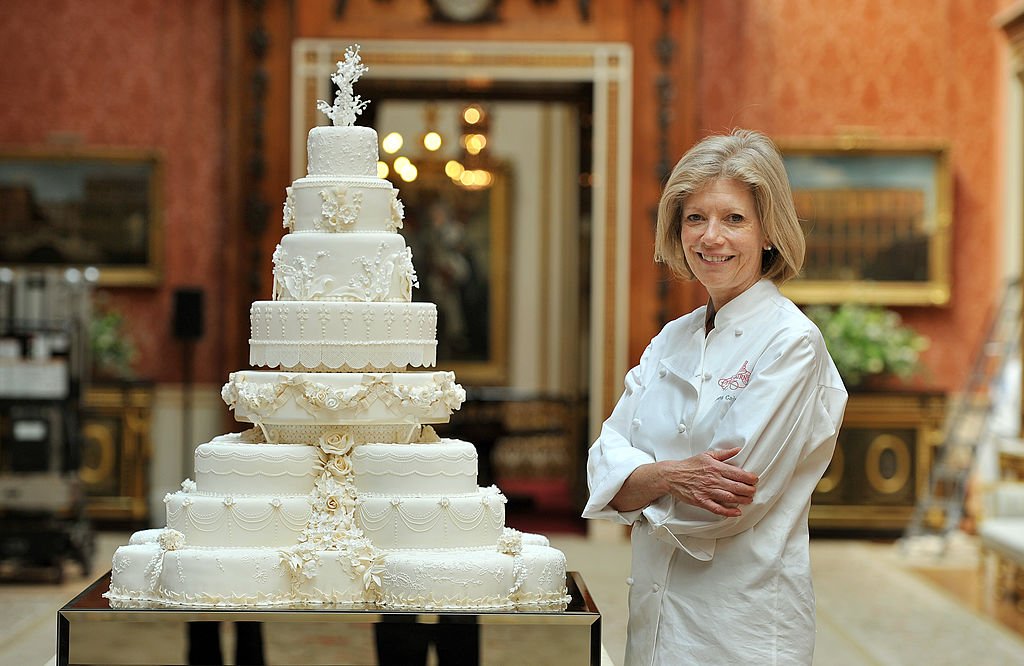 Fiona Cairns stands close to Prince William and Kate Middleton's Royal Wedding cake at the Buckingham Palace in London on April, 29, 2011. | Photo: Getty Images
Its design featured delicate scrollwork, leaves, sprigs, and sprays based on flower language. It also mirrored Kate's wedding dress's intricate lacework. The cake was covered in cream and complex white icing.
Much of the cake was eaten at William and Kate's wedding, but they decided to save its top two tiers for future use. Since then, the couple has served the cake at all three of their children's christenings.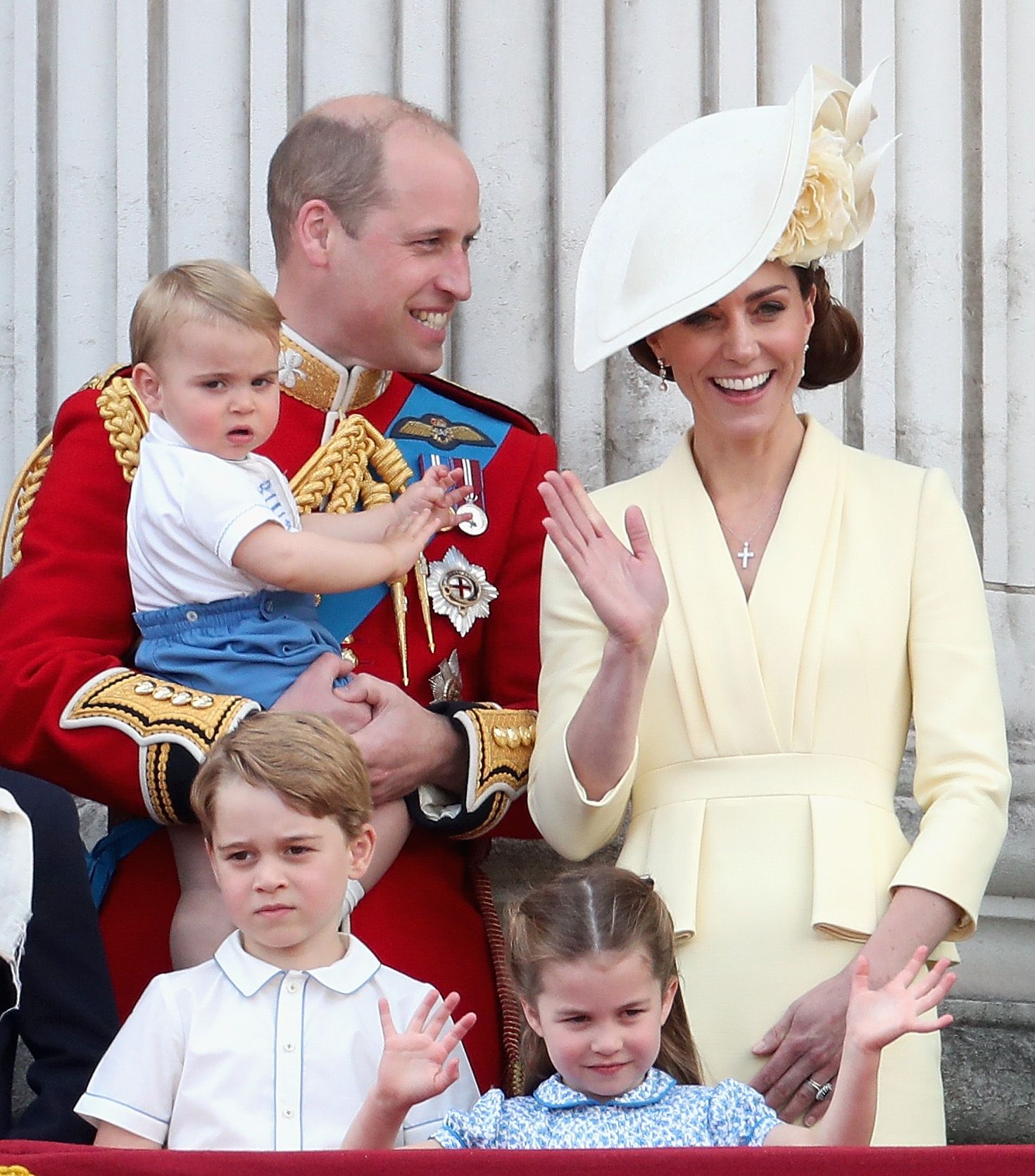 Prince William and Kate Middleton with Prince Louis, Prince George and Princess Charlotte during Trooping The Colou, on June 8, 2019 | Photo: Getty Images
The cake will be ten years on April 29, when the royal couple also celebrates the tenth anniversary of their wedding, and one can only wonder if there is still more of it available.
"The Day Will and Kate Got Married" aired on April 7. Besides Cairns' revelations about Kate and Williams' wedding cake, the documentary also unearthed other details of their wedding.
One such revelation is that Kate's family's postman, Ryan Naylor, and butchers Sue and Martin Fidler were among the 1,900 guests invited to the royal nuptials.
The local pub owner of The Old Boot Inn, John Haley, was also at the wedding. Sue recalled the moment she and Martin received their invitations to the wedding, adding that she could not believe they were worthy of an invitation.
Please fill in your e-mail so we can share with you our top stories!