Golfer Goes Viral For Bursting in Tears While Calling His Father on the Phone
The satisfaction of being rewarded for one's efforts is a great feeling. Mini-tour player Michael Visacki felt that way after qualifying for the Valspar Championship.
Recently, Michael Visacki sunk a 20-foot putt to qualify for a Valspar Championship spot in Tampa, Florida. The Florida native gained professional experience in 2013.
Even so, Visacki hadn't qualified for the PGA Tour until now. Upon becoming eligible, Visacki called his father and told him the news. Their emotional conversation went viral on social media.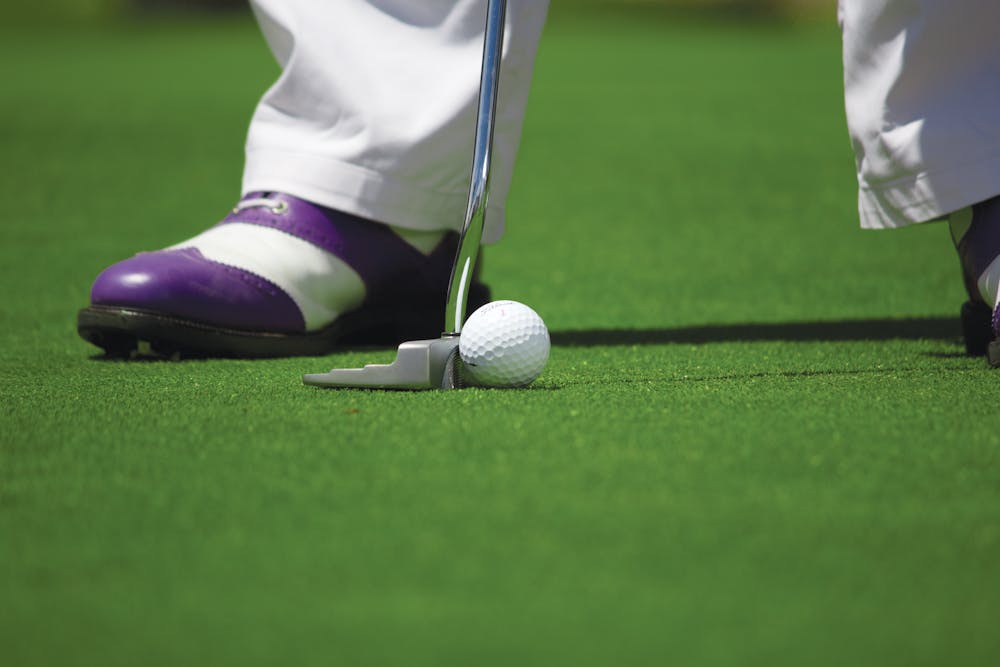 On the phone call with his father, the 27-year-old golfer is heard talking very emotionally about his success. The clip has been watched over a million times on Twitter since the PGA Tour posted it.
In an interview with the PGA Tour after the performance, Visacki spoke of his parents' sacrifices for him. He said that his parents always believed in him and supported him. Visacki continued:
"They know I can do it, and to have it finally happen, it just means the world to me and to them. It was just a really special moment."
"I made it." ❤️

Michael Visacki fights back tears as he tells his father that he's reached a lifelong goal of competing on the PGA TOUR.

He successfully Monday-Qualified for the @ValsparChamp. pic.twitter.com/5ci5L1KoLp

— PGA TOUR (@PGATOUR) April 26, 2021
A satisfied Visacki said the achievement validates his self-confidence and shows that he can climb the ladder with the best golfers. He was determined to achieve the goal, and he did it, he said.
Before becoming a pro, Visacki attended Central Florida for a year.
First hole on TOUR, first birdie. 🐦

What a moment for Monday qualifier @VisackiGolfer. 🙌 pic.twitter.com/5YlmGZ87zy

— PGA TOUR (@PGATOUR) April 29, 2021
The last few days have been hectic for Visacki. He spoke at the early-week news conference sessions, along with big names like Dustin Johnson and Justin Thomas. 
Then, he achieved his dream by starting at 9:07 a.m. on the Copperhead course. In addition, Visacki finished in a comfortable grouping alongside Hans Lebioda and Brad Adamonis.
Visacki has played with Adamonis and Lebioda for over a decade, dating back to their junior golf days. All three began college in 2012. Before becoming a pro, Visacki attended Central Florida for a year.
In an interview, Lebioda said that watching Visacki's video made him happy because he knows Visacki works really hard. "To be able to get into this hometown event, for him, it's really neat," he added.
Changing his own life and others. @VisackiGolfer reflects on the week. pic.twitter.com/0Cvl9puwai

— PGA TOUR (@PGATOUR) April 30, 2021
In related news about sport, former NCAA bowling champion John Hinkle has many perfect games to his name in his bowling career. However, his most recent one is definitely one of his best.
On April 12, Hinkle scored a perfect game while using a bowling ball that contained his late father's ashes. His father, John Hinkle Sr., passed in 2016 and was also passionate about bowling.
Meanwhile, NFL champ Patrick Mahome and Brittany Matthews were all about the celebration of love on social media, letting fans know that it's been nine years through their romantic journey.