Shaunie O'Neal Celebrates Her & Shaq's Daughter Me'Arah's 15th Birthday with a Sweet Tribute
Me'Arah is growing up quickly, and it seems the older she gets, the more she seems to be following in her father's footsteps, possibly becoming a professional basketball player. 
Recently, Shaunie O' Neal took to Instagram to share some special photos. She posted many snapshots for her and her ex-husband Shaquille O'Neal's daughter Me'Arah's 15th birthday tribute. 
The first snap was of Me'Arah as a toddler, taken in shades of sepia. The little girl looked up at the camera, her natural healthy hair shining and her eyes glittering through the lens.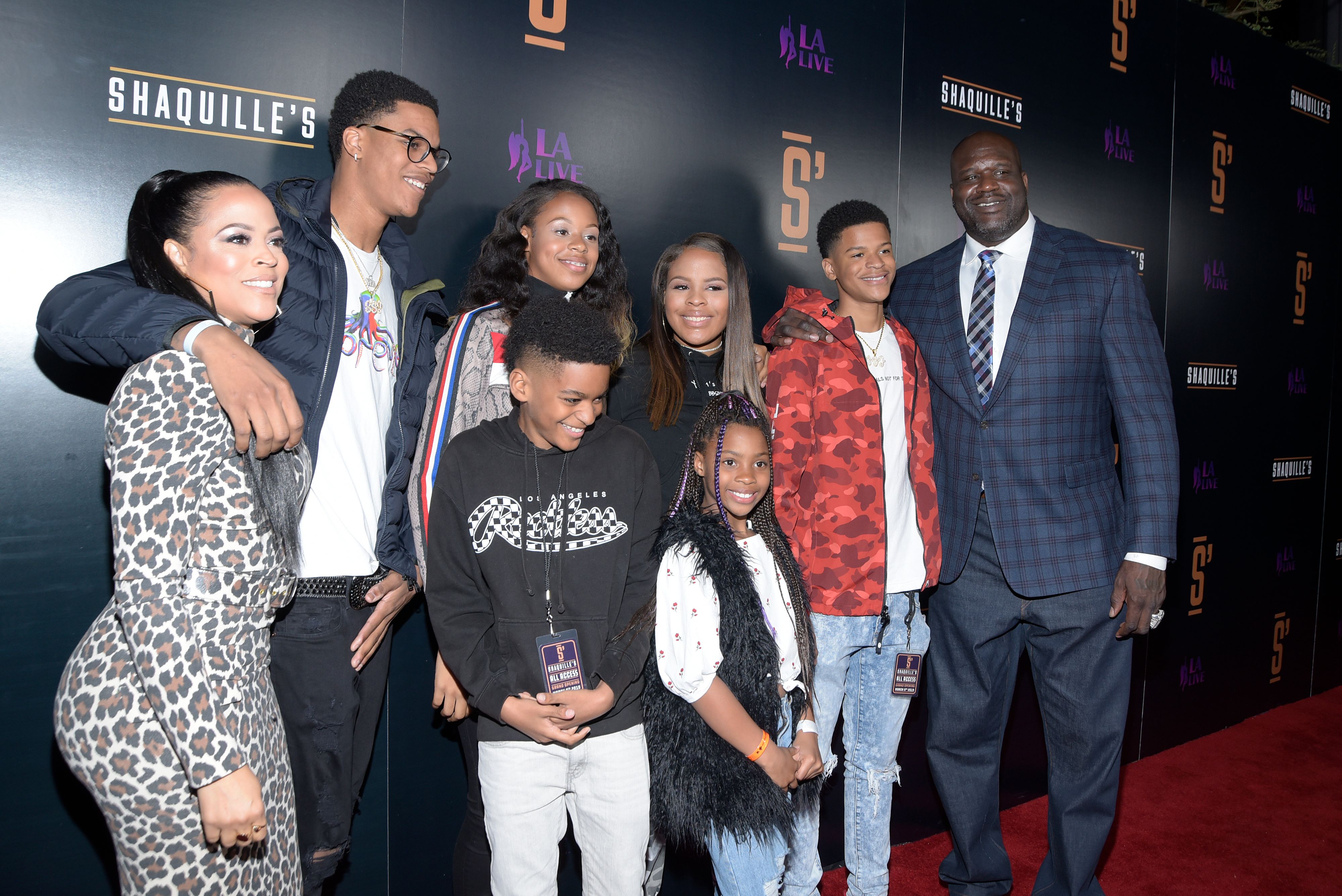 A GROWING TEEN
In one of the photos, Me'Arah was much older, wearing ripped jeans and a tie-dye shirt with her hand signal, the peace sign, suiting her free-spirited attire. Taking to the caption, her mother wrote: 
"My baby girl is 15!! HAPPY BIRTHDAY @mearahoneal_ #may1st #taurus."
Continuing, she expressed how much she loves her growing teenage daughter. She also wrote that they would be celebrating the now 15-year-old's birthday over the weekend. 
FAMILY FOREVER
The very last picture was of Shaunie,  Me'Arah, and her sister Taahirah O'Neal all together and smiling gleefully for the picture. They were the perfect family, looking comfortable and joyful in each other's presence. 
She claims that they [Shaunie and Shaquille] have a wonderful co-parenting partnership.
Fans and followers flocked into the comment section, wishing Me'Arah a happy birthday and commenting on how gorgeous all the girls are. The post received a total of 45,000 likes. 
TALENT RUNS IN THE FAMILY
Me'arah just may become a pro basketball player like her father, Shaquille. She is allegedly far better than her peers at school when it comes to this sport. 
Her brother Shareef O'Neal once shared a video online showing off his sister's athletic skills. The video showed Me'Arah throwing the ball in the hoop, located in the family's personal gym. 
So my 13 year old sister is a cheat code ... almost dunking 😂 pic.twitter.com/JS1wPu9Y1F

— Shareef O'Neal (@SSJreef) February 26, 2020
A PROUD MOTHER
Her mother, Shaunie, obviously enjoys recording moments of her daughter's life. She also shared a clip of Me'Arah during a game, flaunting her abilities. 
In the video, she manages to land a dunk, thereby scoring a point. In true athlete style, the young girl celebrated her win by pumping her fist in the air. 
When it comes to Shaunie's relationship with her daughter's father, she claims that they have a wonderful co-parenting partnership. She added: 
"I used to tease him and be like, 'Could you please hurry up and get a wife?'"
However, she said they don't get overly involved in that aspect of each other's lives. Only if things get serious with another individual would they talk about the situation.