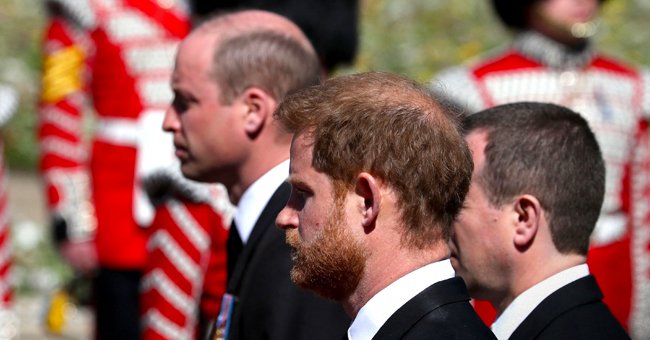 Getty Images
Us Weekly: Harry & William's Relationship Hasn't Reached the Stage Where All Is Forgiven
Prince William and his brother, Prince Harry, were spotted walking together and sharing a little during their grandfather's funeral, but all is not well between the duo yet.
The Duke of Edinburgh's funeral was a highly anticipated moment for most followers of the royal family for many reasons other than the late Prince. For most people, it was about Harry and his older brother William.
The brothers have been unable to see eye to eye since Harry's interview with Oprah, and the funeral was their first physical meeting since the storm that followed the interview.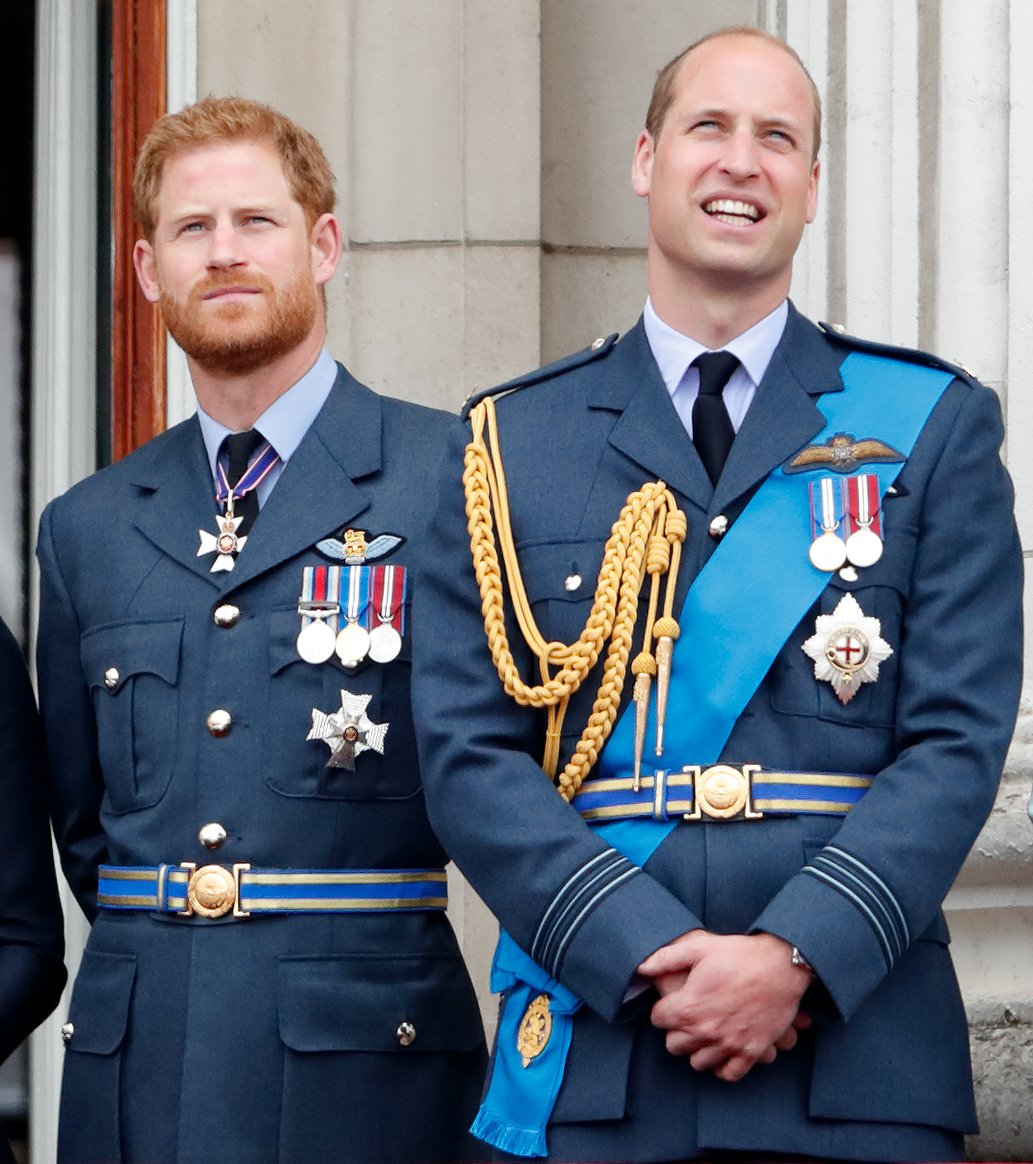 Prince Harry and Prince William watch the flypast for the Royal Air Force centenary in London, England on July 10, 2018. | Photo: Getty Images
Followers of the royal family were excited to see the brothers share a little moment during the funeral after they were spotted having a little chit chat and all looked normal, but everything is not yet okay between the brothers.
A source close to the royal family revealed that Prince Harry and Prince William have a long way to go in their relationship and are yet to overcome the rift lingering between them.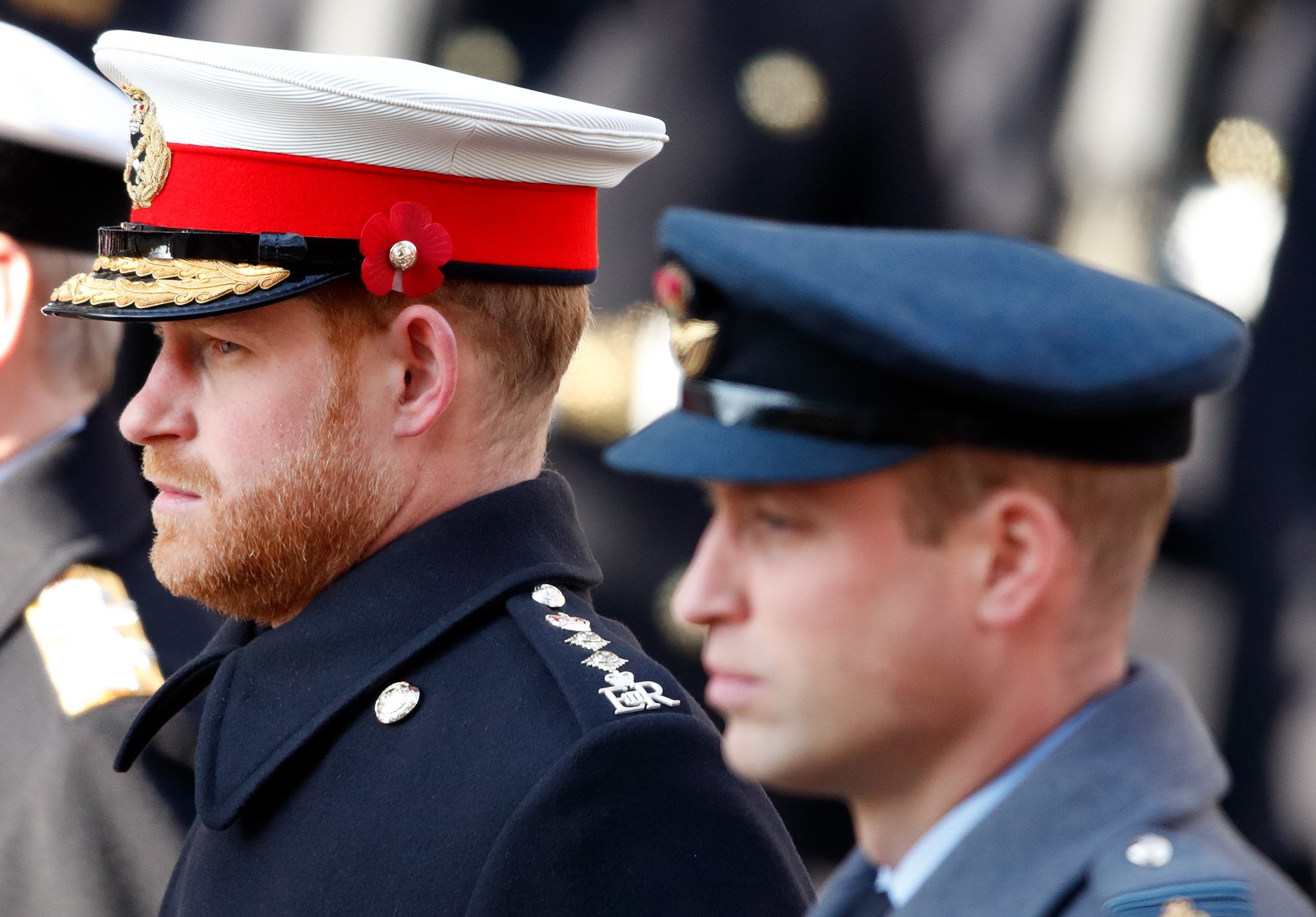 Prince Harry and Prince William attend the Remembrance Sunday service in London, England on November 10, 2019. | Photo: Getty Images
Their friendly conversation was all about putting the family first on a day when the entire globe is watching them and waiting for any moment to make the headlines.
Despite publicly speaking together, it is believed that the duo is yet to get to the stage where all is forgiven and forgotten. Getting there would take a lot of work from the duo.
Harry believes his father has been less supportive of his decision to seek greener pastures.
Even though a total settlement is still miles away for Harry and his brother, the 36-year-old is taking little steps to mend the rift with William and reportedly sent him a private gift during his recent anniversary celebrations.
Following Prince Harry's interview with Oprah, Prince William was reported to have been furious with his brother for his claims that he was fed up with life in the royal family and felt trapped.
The comments did not sit well with the father of 3, especially with Harry and his wife Meghan Markle involving Kate Middleton in the conversation.
More than anything else, the 38-year-old hates to see his wife's name dragged into the mud. Sources close to the Duke of Cambridge revealed that William is hopeful that time would heal his relationship with Harry.
While the Duke of Sussex seems to be reconciling with his brother, the opposite is the case with his father, Prince Charles, who reports revealed is still fuming at his son for the bad public image his interview earned him.
Harry believes his father has been less supportive of his decision to seek greener pastures and a more private life abroad and hopes of a reconciliation between the pair seem to be a distance away.
Please fill in your e-mail so we can share with you our top stories!