Toya Wright Stuns Showing Her Seductive Thighs in a Black Swimsuit While Showering Outside
Toya Johnson pours her hourglass figure into a black swimsuit that did little to conceal her seductive thighs as she enjoyed an outdoor shower time.
Reality TV star, entrepreneur, and author Toya Johnson is one confident boss lady who is fond of sharing her realities on screen. Over the years, fans have enjoyed the "T.I & Tiny: Friends & Family Hustle" star showcasing the intricacies of her life. 
She also posts images and videos that capture the memorable moments in her life on social media. On a warm sunny Sunday, Johnson decided to share a glowing appearance while posing under an outdoor shower.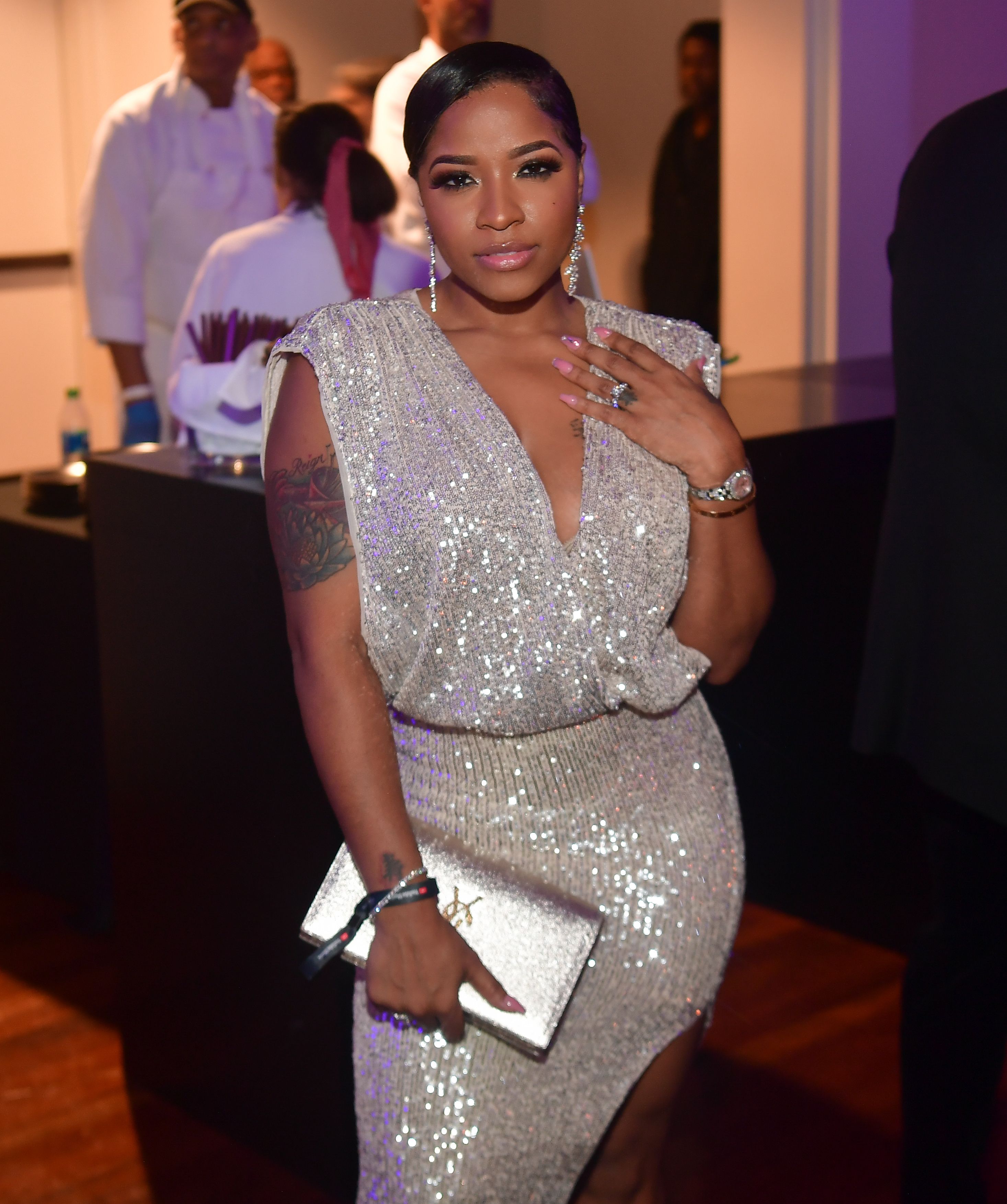 In the photo, the author stunned in black swimwear that left little to the imagination. Her bottom and thighs were on display following the tip-toe position she assumed.
Her makeup-free face and radiant skin were adorable sights to behold following her enchanting goddess appearance — rich black curly hair and gold anklets included.
The post gained thousands of likes, and many took to the comment section to praise the timeless beauty and her seductive curves. Johnson, 36, ensures to sway her legion of fans with nearly every single post, as she often appears flawless, thanks to her classy and chic fashion sense.
The younger reality TV star is already living an independent life.
Last year, during her luxurious birthday celebration that involved a girls' hang out, from horse riding to a luxe brunch and dinner, Johnson rocked several trendy looks that accentuated her perfect physique.
Aside from an informed fashion sense, the onscreen star is blessed with a sweet family. Although she has had two failed marriages, she seems to be in a happy place at the moment.
She got engaged to sports manager and brand owner, Robert "Red" Rushing a few months ago in a sweet romantic way — after a helicopter ride through Atlanta, the couple landed on a rooftop where the million-dollar question was asked.
The duo shares a young daughter and a home where they live out their happily ever after. Johnson also has an older daughter named Reginae from a past relationship with her ex-husband, Lil Wayne.
Reginae and her celebrity mom have an enviable relationship displayed onscreen and offscreen; they both star on "T.I & Tiny: Friends & Family Hustle," and fans have seen the bond and support between mother and daughter.
Like mommy, the younger reality TV star is already living an independent life while charting her course in the entertainment business.