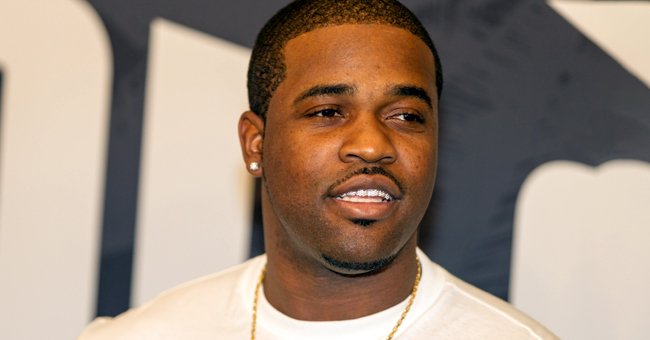 Shutterstock
A$AP Ferg Has an Art-Filled Home – See His Extensive Collection That Includes His & His Brother's Works
Rapper A$AP Ferg showed off his stunning artsy home in a short tour. The singer also revealed his artistic side by showing off a painting he'd made to honor his late father.
Last year, "Architectural Digest" had the pleasure of getting a tour of A$AP Ferg's home. In a short YouTube clip, the rapper recorded himself as he showed off his living room, dining room, and more.
What stood out in the tour was that Ferg loved all sorts of art, including some from his brother. He even went as far as making his own art piece into a floor rug that features different materials like silk, wool, and gold wiring.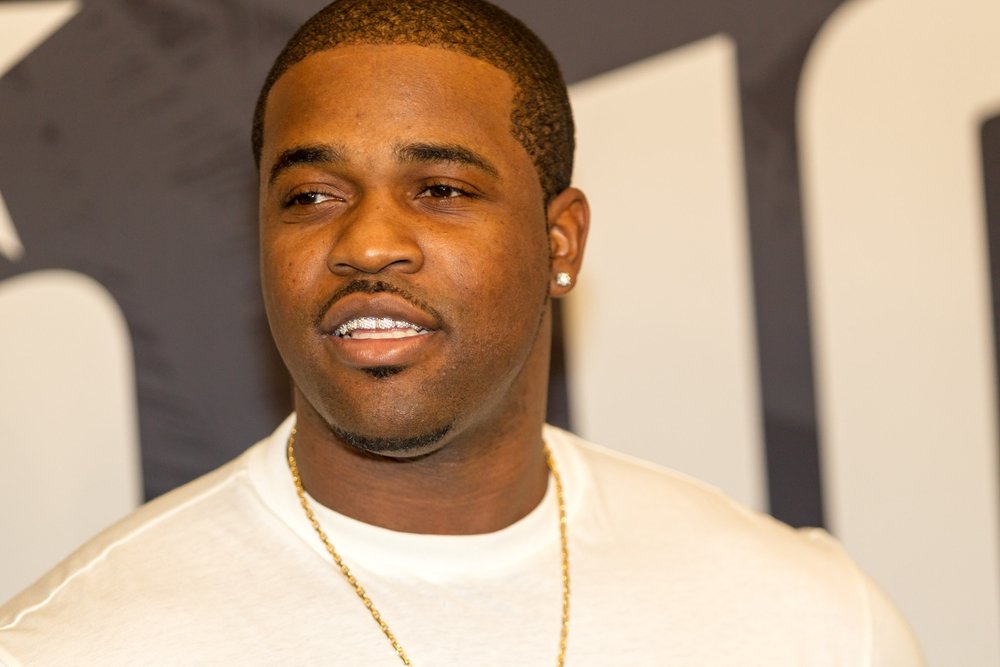 A$AP Ferg at the BET Hip-Hop Awards red carpet on October 6, 2017, at the Fillmore Miami Beach at the Jackie Glean Theater | Photo: Shutterstock/Jamie Lamor Thompson
The rug took nine months to make and was done to honor his late father. Ferg also happens to be an art collector with a Liberian machete that sits in the console of his front entranceway.
The star has a white stylish and customized dining table decorated with various bowls and other serving vessels. These were sourced from Australia's luxury resin homeware and jewelry brand, Dinosaur Designs.
Talking about his serving vessels, the singer described them as "dinosaur plates and bowls." Stating to the camera, he further explained exactly what famous cartoon series they reminded him of:
"It's like real playful Flintstones vibes."
The items were made from a by-product of oil called resin, and his plates had a prehistoric feel to them which earned the range its unique name. He wasn't afraid of using bright colors for his décor either.
The house was bright with some blues, reds, yellows, and more. Ferg's home also boasted sculptures by It-artists Daniel Arsham and KAWS, plus some African tribal relics and a collection of Tiffany & Co. blue boxes.
Showing how there was no limit to his artistic taste, the rapper also had a collection of Russian nesting dolls seated on a mantelpiece. At the beginning of the video, some people might have noticed another unique piece.
Ferg was spotted having an intimate banquette at the Jue Lan Club with his girlfriend and Kendall Jenner.
A bronze oil burner designed by Studio Henry Wilson for boutique Australian skincare brand Aesop stood out. Ferg is so passionate about his artistry (including his music) that he ended a relationship because of it.
The singer confessed in 2016 that he had to let go of his girlfriend while making the album "Always Strive and Prosper." In 2018, the "My Song 5" collaborator was now dating girlfriend Renell Medrano.
The following year, Ferg was spotted having an intimate banquette at the Jue Lan Club with his girlfriend and Kendall Jenner. Medrano is a Victoria's Secret photographer, and they were from a shoot nearby on that day.
Please fill in your e-mail so we can share with you our top stories!