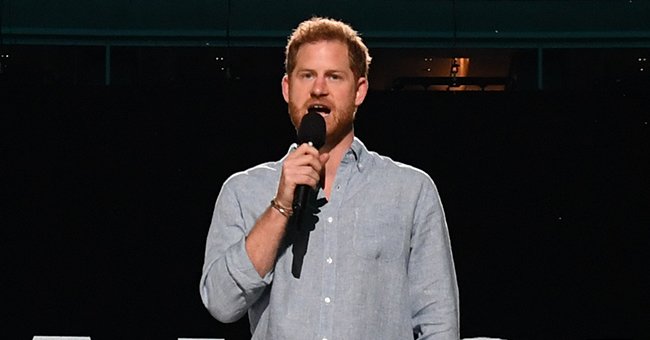 Getty Images
Prince Harry Delivered a Speech for the First Time since Prince Philip's Funeral at the Vax Live Concert
Vax Live: Concert To Reunite The World recently took place in California, and the Duke of Sussex graced the guests with his presence at the prestigious event.
Prince Harry, 36, delivered a speech for the first time since Prince Philip's funeral at the event. News reporter Desiree Murphy shared the news on Twitter.
"Prince Harry is in the building! VAXLive @etnow," she wrote. Along with the tweet, Murphy posted a short clip of the Duke sharing words of wisdom.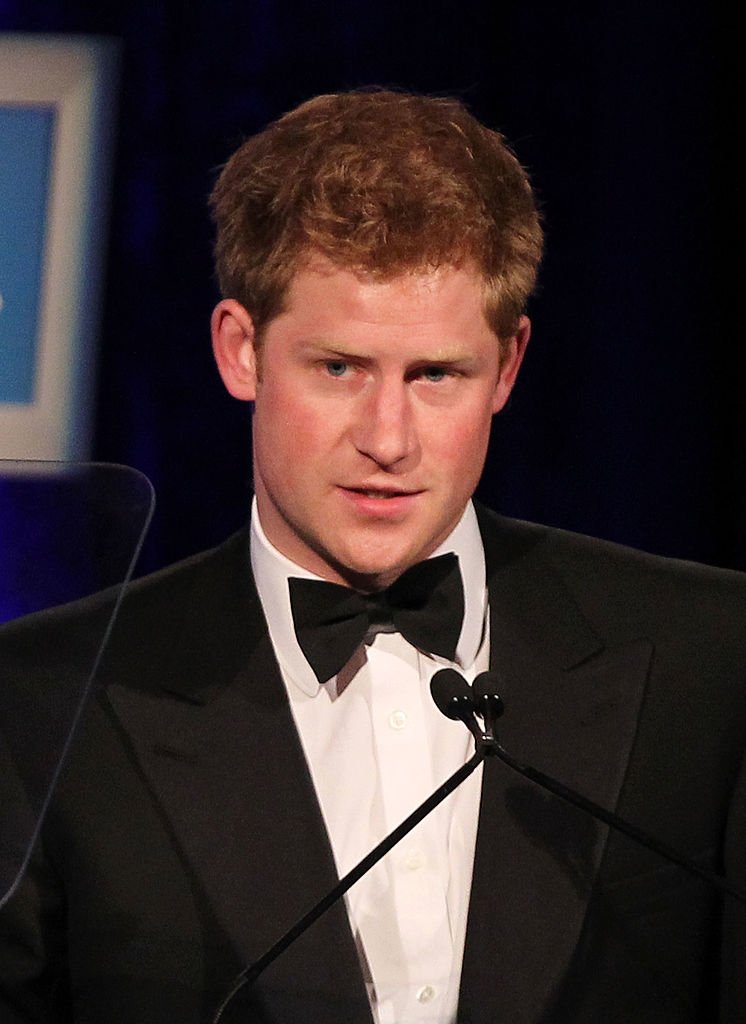 Prince Harry, Duke of Sussex speaks after receiving the Distinguished Humanitarian Leadership Award at the Atlantic Council's Annual Awards at Ritz Carlton Hotel on May 7, 2012 in Washington, DC | Photo: Getty Images
The 10-second video shows the prince speaking while standing on the circular center stage with the guests standing up, listening to his speech:
"We must look beyond ourselves with empathy and compassion for those we know and those we don't. We need to lift up all of humanity."
Twitter users viewed footage more than 8,000 times, taking to the comments section to applaud Prince Harry on his speech, with one stating that they love him.
Others reacted with clap emojis accompanied by blue and red hearts emojis. One user retweeted and said, "Service is universal."
The prince and his wife, Meghan Markle, were serving as the Campaign Chairs and teamed up with A-listers and politicians to ensure COVID-19 vaccinations are distributed worldwide.
They participated in the taping of the Global Citizen's concert on May 2. However, Markle, 39, was not in attendance as she is currently expecting their second child.
The royal couple shared that everyone will benefit and will be safer when people are afforded equal opportunities to access the vaccine.
Taking place at the So-Fi Stadium, Vice President Kamala Harris and the First Lady Dr. Jill Biden will appear at the star-studded event hosted by actress and singer Selena Gomez set for broadcast on May 8.
Their role is part of the Global Citizen's partnership with the White House's "We Can Do This" initiative to increase vaccine intake confidence and reinforce safety measures.
Prince Harry walked into a standing ovation and told the crowd they are fantastic. According to the Daily Mail, he had his name in lights as the crowd greeted him with wild cheers.
He delivered a five-minute speech calling for vaccines to be distributed to third-world countries.
Prince Harry was among high-profile stars who attended the event, including journalist Gayle King, actors Jennifer Lopez, and Ben Affleck.
Last year in April, fellow celebrities such as Lady Gaga, Billie Eilish, and Paul McCartney were among more than 100 artists who performed their music from their living rooms due to the pandemic lockdown.
Please fill in your e-mail so we can share with you our top stories!