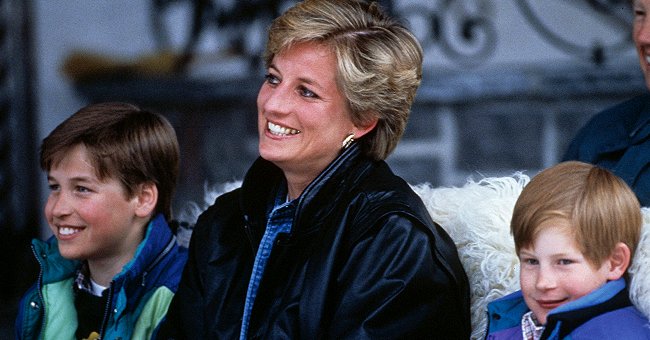 Getty Images
Princess Diana Reportedly Thought Prince Harry Would Make a Better King Than Prince William

Princess Diana wanted her younger son Prince Harry to become king. According to a royal author, the late Princess of Wales allegedly believed Harry would make a better monarch than Prince William.
Although the royal family has precedence determining who ascends the throne, the late Princess Diana believed the succession line shouldn't define who among her two sons becomes king.
According to the line of succession, Prince William is second in line to the throne, while his brother Prince Harry is sixth in line. However, Diana believed her younger son would make a better king.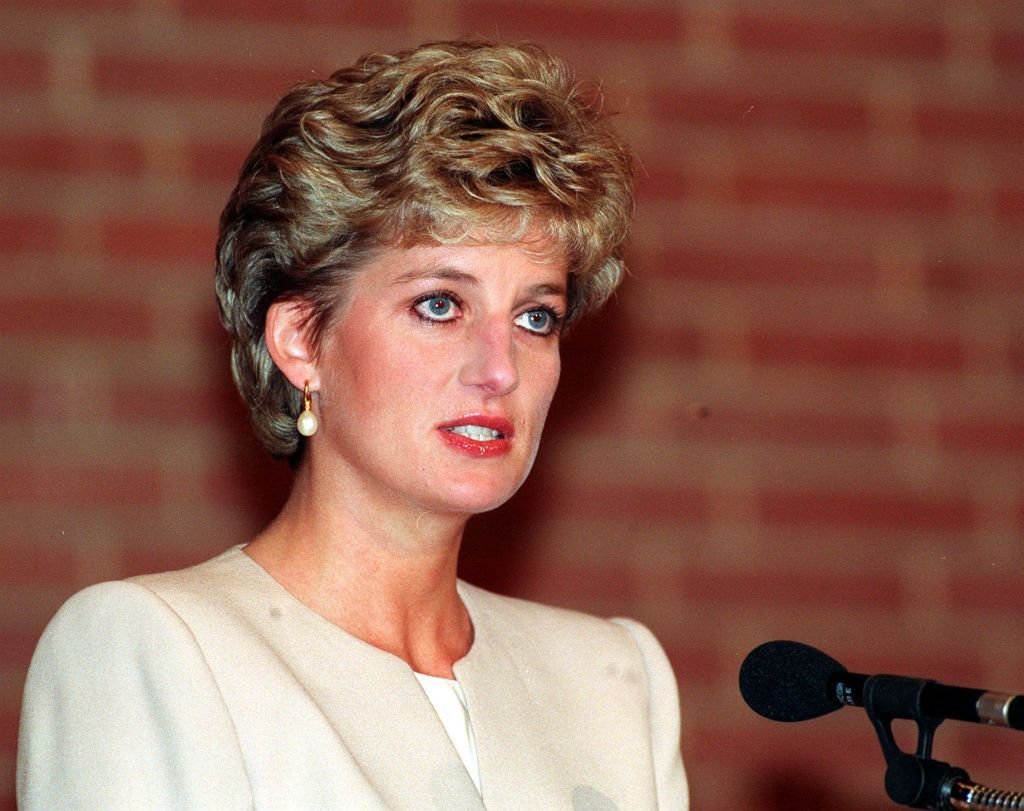 Princess Diana during her speech to the Eating Disorders 93 Conference on April 27, 1993 | Photo: Getty Images
DIANA PREFERRED HARRY AS KING
In a biography titled, "Harry: Conversations with the Prince," author Angela Levin revealed that Diana believed her younger son's strengths made him better suited to lead the nation. In her words:
"Harry's seeming ability to cope, his ease with people and general gusto led Diana to believe that he would handle being king more easily than William."
Levin claimed that Diana gave Harry a nickname, "Good King Harry." The late Princess of Wales reportedly didn't have much confidence in William because he didn't want to become king and have his every move watched.
Prince Harry previously spoke out about the burdens of the royal institution before his explosive interview with Winfrey.
WILLIAM WAS RELUCTANT TO BE KING
Diana once told news presenter Jeremy Paxman that as a child, William told her repeatedly that he didn't want a king's job. Paxman shared that Harry interjected whenever he made such a statement, saying he would take the job.
Even in recent years, William has subtly hinted at his reluctance to rule, saying he doesn't want to "climb the ladder of kingship" too early. In Harry's CBS Special with Oprah Winfrey, he alluded to this sentiment.
The Duke of Sussex said to the media mogul that he was trapped in the royal family institution and didn't know about it until Meghan. Harry shared that the same applied to his brother and father, Prince Charles.
NO ONE WANTS TO KING OR QUEEN
Prince Harry previously spoke out about the burdens of the royal institution before his explosive interview with Winfrey. In 2017, he opened up about how difficult the monarch was, saying that no one desired to become king or queen.
However, Harry clarified that he and his brother were working to modernize the monarchy and put in a lot of effort, not for themselves but to make the world better. He noted that he wanted to be more than just Prince Harry.
Please fill in your e-mail so we can share with you our top stories!