Sloane Stephens Puts Her Thighs on Display Posing in a White One-Piece Swimsuit on the Sand
Sloane Stephens markets her newest collection by showing off her toned thighs while modeling a white one-piece swimsuit in a beach sand photo shoot.
Sloane Stephens is a talented tennis player skilled in court, having amassed some impressive victories within a short time. Now, Stephens has unveiled her fashion side by promoting her latest design.
The tennis player shared a picture that showed her rocking a swimsuit from her collection. In the post, she assumed a chic pose full of radiant energy that made it easy for fans to notice the fashionable front and back cuts on the white swimwear she rocked.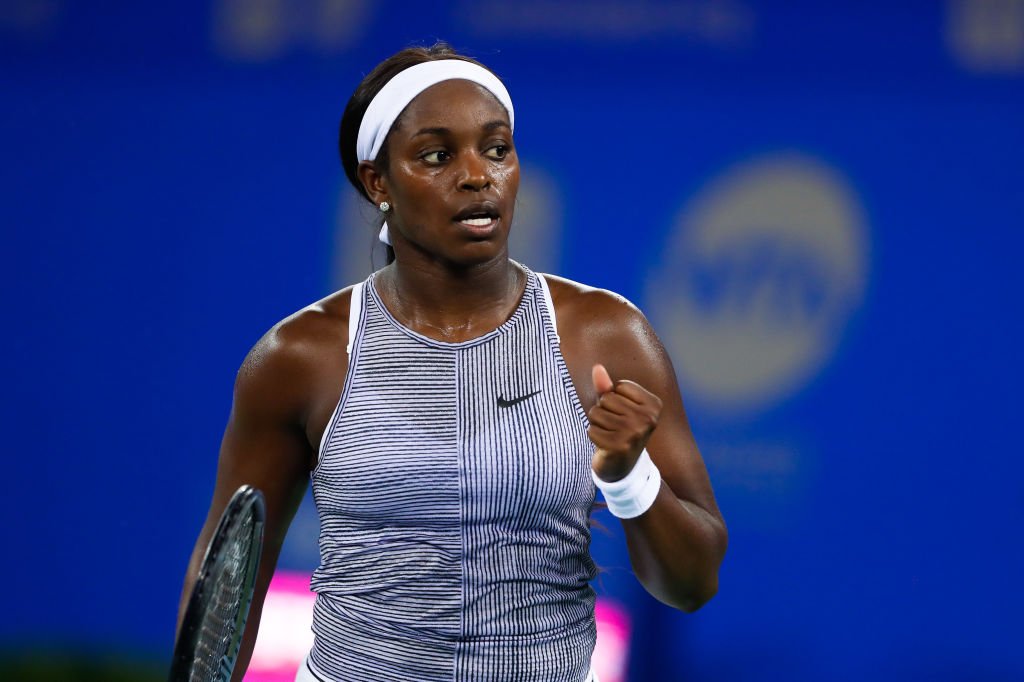 Her toned thighs, flawless body, and long black hair laid on the soft sand displayed a somewhat seductive look. She broke the news of her latest collection by writing:
"I'm so excited to announce my new collection with @solidandstriped. Coming May 6th."
Fans did not bother to maintain their cool on the hot summer body shot. They praised the swimwear designer for having an inspiring fit body and further gushed on her facial features.
The tennis champ is not one to shy away from speaking about her fitness. She confidently embraces her looks and does not miss an opportunity to explain the pros and cons of her strict fitness journey.
She dated Jozy Altidore, a Toronto FC soccer player, for a few years before they got engaged in 2018.
Stephens maintained that as far as food is concerned, she listens to what her body craves, mostly snacking on nuts. She never diets but is aware of her intake and never consumes anything in excess.
With a healthy routine comes her discipline for a cardio burn. The sports star engages in a lot of exercises that involve using the elliptical, rower, Airdyne bike, and skier.
Stephens' personal health, career, and investment choices are not the only thing that piques her fans' brows. The tennis star's love life is also going great.
She dated Jozy Altidore, a Toronto FC soccer player, for a few years before they got engaged in 2018. The duo has not been on the news over any controversial stories. 
They have managed their intimate affairs and have continued to support each other like an ideal couple. Altidore has spoken publicly about how much of a blessing his lover is to him.
The soccer star who has achieved tremendous success in his career glorified Stephens for being compassionate and showing empathy in the relationship when need be.
Photos online prove that the lovers are happy and having the time of their lives being together. They delightfully flaunt most of their memorable moments online while keeping their matters under wraps.