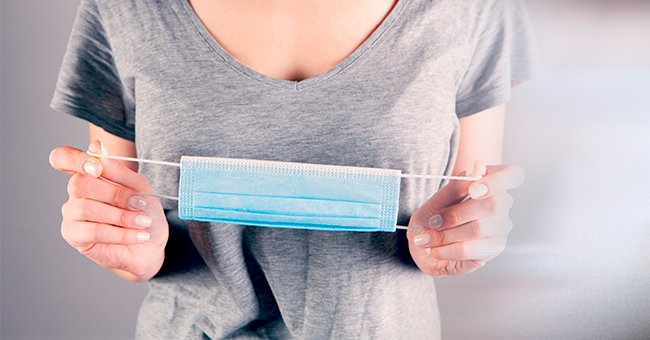 shutterstock.com
Indonesian Authorities Deport Influencers for Failed Prank with a Painted-on Face Mask
Joking about the current COVID-19 pandemic and its safety guidelines is a no-go area, as some people recently learned. The pranksters are set to be deported from Indonesia for their mistakes.
Last Friday, officials in Indonesia revealed that a pair of influencers would be deported from the country for a prank they played. The duo was staying at a resort on the island of Bali.
On April 22, 2021, Josh Paler Lin uploaded a YouTube video on his channel showing Leia "Lisha" Se with a painted face mask. In the clip, Lin painted a blue face mask on Se's face before going to a grocery store.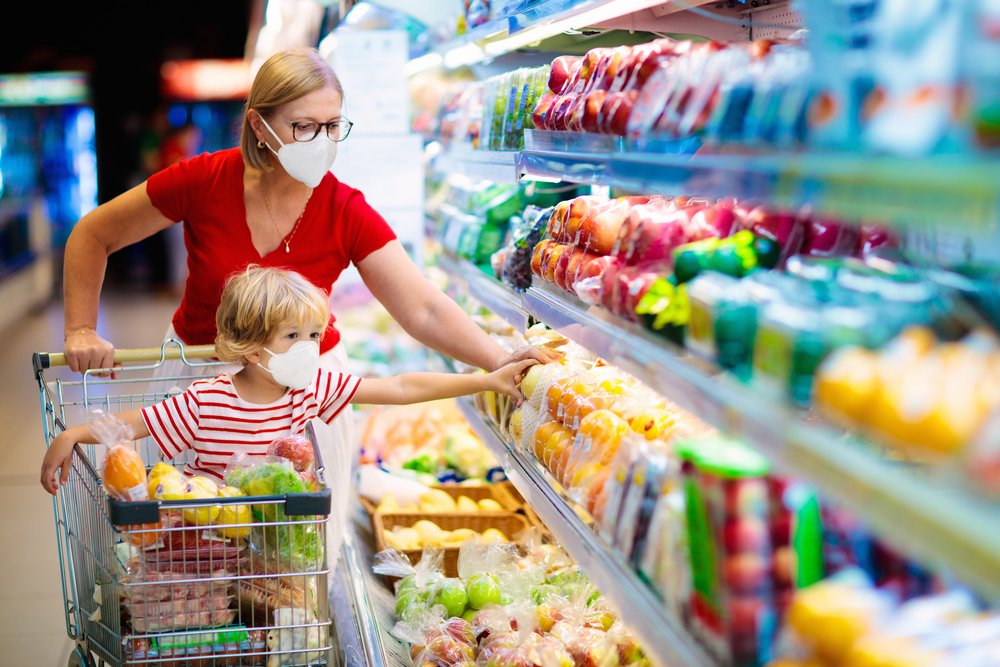 A mother and child wearing surgical face masks while shopping at a supermarket | Photo: Shutterstock/FamVeld
The self-proclaimed influencers both visited a store in the Badung area of the island where wearing face masks is mandatory. The clip then went viral on social media for the prank.
Indonesia is one of the countries that have a strict guideline that face masks are mandatory in public. People found breaking this law as a first offense could see a fine of 1 million rupiahs or around $70.
On top of that, foreigners who are found breaking this regulation could be deported upon a second offense. This was Lin and Se's first offense, but due to the video going viral, authorities decided to make them an example.
Balinese authorities were angered by the prank and decided to deport the two influencers. A top official at the Ministry of Justice and Human Rights Bali, Jamaruli Manihuruk, explained:
"We will deport the foreigner in accordance with the Immigration Law Number 6 Year 2011 concerning Immigration."
Sadly for Lin, who is Taiwanese, by the time he tried to take down the video, the damage had been done already. On April 24, 2021, he took to Instagram to share a short clip titled "Clarification Statement."
In the video, he and Se sandwiched their lawyer and issued an apology in English. While wearing a real face mask, Lin admitted that he was the one who created the content but explained his intentions.
He said he had hoped to entertain people and urged Balinese and Indonesian people to always wear their masks for their own health and safety. The apology seemed to fall on deaf ears.
The prank saw Timothy Wilks and his friend holding large knives as they approached the group.
Four days later, Lin was back to entertaining his subscribers with another much more innocent prank video. Se is a Russian citizen who has more than 25,000 followers on her Instagram account.
In a much more tragic incident, Timothy Wilks, 20, and a friend accosted a group of people outside a family trampoline park in Nashville. The prank saw them holding large knives as they approached the group.
Sadly, a 23-year-old took out a gun and fatally shot Wilks in self-defense. The person told police he hadn't any clue that the whole thing was supposed to be a YouTube robbery video prank.
Please fill in your e-mail so we can share with you our top stories!