Kathie Lee Gifford's Dating History through the Years
Kathie Lee Gifford's career is undoubtedly remarkable, but it is her dating history that has gained the attention of some of her followers over the years. A look at her dating record.
Kathie Lee Gifford has seen it all when it comes to romance and has had her fair share of love, sparky romance, and betrayal. Having had the best of both worlds, Gifford has her eyes set on enjoying a healthy relationship with someone special.
Before finding love in the arms of her new boyfriend, who she described as intelligent, funny, and challenging, Gifford dated other men and also had a marriage that spanned 29 years.
NEW LOVER
The former "Live With Regis and Kathie Lee" host has found love in the arms of an exciting man whose name or identity she refused to share during an interview where she spoke of it.
She revealed that she and her mystery man are having the time of their lives and spend some quality time together. According to her, all she needs at this stage of her life is someone who would bring fun and happiness to her.
FRANK GIFFORD
The "Gift That I Can Give" author spent almost three decades with her late husband, Frank Gifford. The duo got married in 1986, but it would take some years for their marriage to hit a hard rock.
The former football player was accused of being unfaithful to his wife, a rumor he constantly tagged false. It would take a leaked picture of him and a married flight attendant to reveal the truth.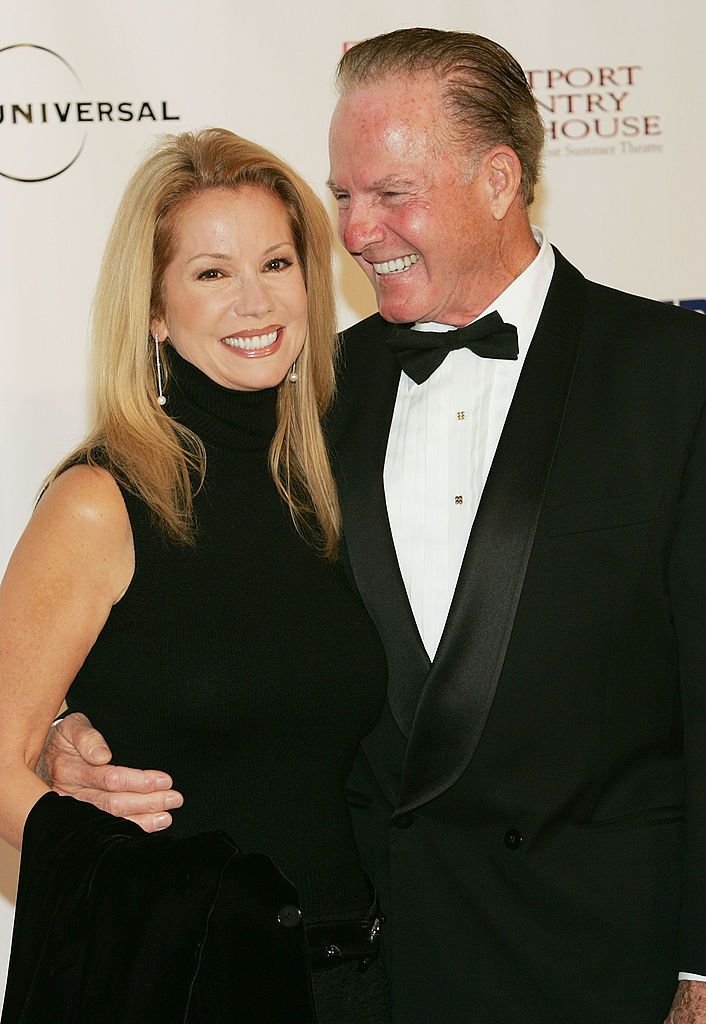 Gifford remarked that the situation was embarrassing but having spent years together, the couple were able to work their differences out and remained a couple until Frank's death from natural causes.
PAUL JOHNSON
The show host was married to composer Paul Johnson from 1976 to 1986. Although she barely talks about their union, it was her first marriage before meeting Frank.
In her 2020 memoir "It's Never Too Late," Gifford opened up on their union, citing that the only thing she shared with Johnson was their faith, but there was never any real connection.
RANDY CRONK
After Frank's death, Gifford had her heart set on finding love and living the rest of her life in happiness. Not long after, she found and dated Randy Cronk.
Cronk was her first date in over three decades, and it felt a bit weird for the actress. During an interview, she noted that he was a gentleman. Despite their closeness, nothing came out of their time together.
CODY AND CASSIDY
Cody and Cassidy are not on the list of Gifford's dates, but they are definitely on the top of the list of the loves of her lives because they are her two children from her union with Frank.
The longtime "Today" host enjoys a healthy relationship with her kids. They often take to their social media to showcase how proud they are of their famous mom.