George Clooney Does Not Hide His Feelings about Turning 60
George Clooney opened up about his feelings towards turning 60th this month during an interview with Entertainment Tonight. 
George Clooney turned 60 on May 6, 2021. Ahead of his big milestone birthday, he shared his feelings about age during an interview with Entertainment Tonight. 
The renowned actor discussed his birthday, charitable work, and how he and his wife, Amal Clooney, have tried to show their four-year-old twins, Ella and Alexander way to give back to their community.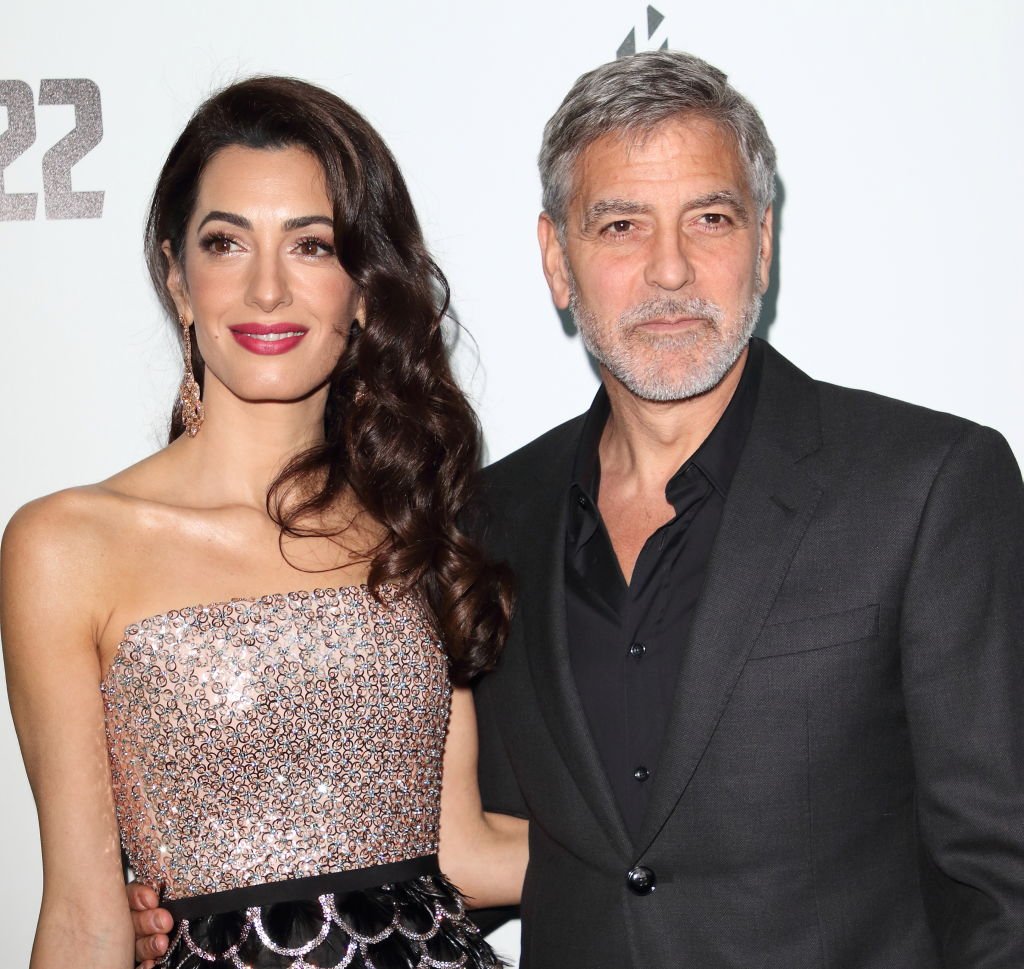 The star shared that he and his wife have tried to show their children charitable values, and so far, they are doing well. Clooney shared that they are always willing to pick out a toy for a disadvantaged person. 
However, when Clooney goes to buy the item, they are a little shocked because they still do not fully understand the concept, but they are definitely getting there. Clooney shared what his mother always told him as he said: 
"My parents always taught me that the best things you could do [is] challenge people in power and look out for people who aren't in power."
#GeorgeClooney dishes on his milestone 60th birthday https://t.co/uK7Gc23mgw pic.twitter.com/tX7zwsp1GT

— ET Canada (@ETCanada) April 30, 2021
Clooney is definitely teaching his children by example as he currently serves on the board of Directors for Motion Picture & Television Fund. The fund works to provide assistance for others in the industry with limited resources. 
The fund provides temporary financial assistance to those in the industry and their families who are struggling and have limited resources. The fund also provides case management and residential living.
According to the source, Clooney pretty much fell in love with Amal at first sight.
Clooney revealed his wife encouraged him to join the board of directors, and he has enjoyed the experience. He teamed up with Yvette Nicole Brown, Jodie Foster, Tony Goldwyn, and others to celebrate the fund's 100 anniversary. 
Clooney celebrated two milestones this month, the fund's anniversary and his own 60th birthday. He joked about turning 60 to ET during the interview as Clooney said:
"As far as turning 60, listen, I'm not thrilled with it but it's better than dead. So I'll take it. I got two options."
Although he might not be thrilled, his wife and children were probably very excited to spend the day with him; as a source revealed to Us Weekly, Amal and Clooney have a solid marriage. 
According to the source, Clooney pretty much fell in love with Amal at first sight when they met in Italy in July 2013. In fact, the country stayed important to them as they swapped vows there. 
Exclusive: George Clooney feels "happy and blessed" in his marriage to Amal Clooney ahead of his 60th birthday in May. https://t.co/huL7ROzz8Z

— Us Weekly (@usweekly) April 28, 2021
They also have a family home in Lake Como, Itlay. However, the couple and their kids spent a lot of time in Los Angeles over the last year because of the COVID-19 pandemic. 
The source assured the outlet that although like many married couples, they have had their fair share of disagreements, the Clooneys have made it work through compromise and establishing boundaries.