Twitter Users Slam Meghan Markle for Using Royal Title in Her Newly-Announced Children's Book
Meghan Markle has caused a buzz on Twitter following the announcement of her first children's book, which is centered around special father-son relationships as seen by a mother. 
Meghan Markle has revealed the title of her brand new children's book, and although the public isn't too worried about what she called the story, Twitter users are upset about the use of her royal title. 
Markle penned the story called "The Bench," inspired by the special relationship that Prince Harry shares with his firstborn, Archie. Instead of using only her name under the title, Markle wrote "Meghan, the Duchess of Sussex."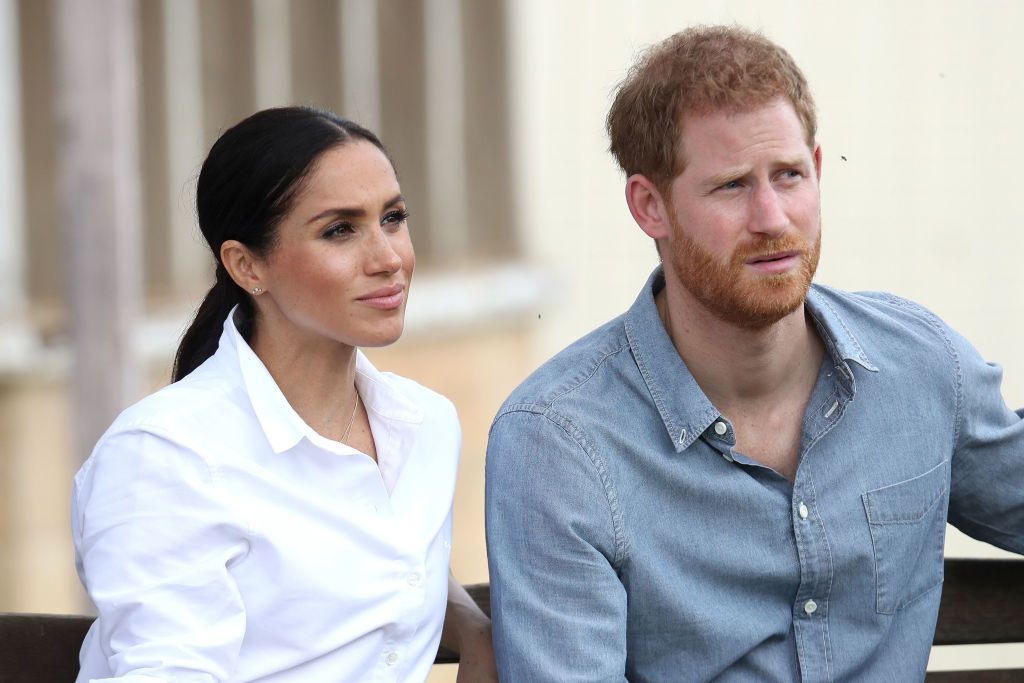 TWITTER STORM
Despite Markle's sweet gesture expressed through the narrative, Twitter is focused on her use of her title, the Duchess of Sussex, as seen on the book's cover. 
Social media users argue that the former royal left behind her title when she decided to step back as a working senior member of the royal family; hence it isn't her's to use on her new publication. One user stated: 
"Why is she still using the title of a family she so detests, she is not the duchess of Sussex she left that job after a couple of weeks found it too hard."
"We don't want to trade on our Royal Titles."

Releases a book under the her Royal Title.

— George Garden (@reverendgv1) May 4, 2021
 INDEPENDENT LIFE
While Markle still leans on her royal title for the publication of her first book, she and her husband are pursuing an independent life away from the pressures and expectations of the royal family. 
Prince Harry has also been branching out his own personal work as he stepped into the position of Chief Impact Officer.
The Duke and Duchess of Sussex, however controversial the use of those titles may be, moved to America last year, and all their work is aimed at putting their own stamp on life. Twitter would simply prefer them to do it without their royal titles. 
🤣🤣🤣Is this a joke? https://t.co/i5nVEClulr

— Piers Morgan (@piersmorgan) May 4, 2021
PUBLISHED AUTHOR
The former "Suits" star can now add published author to her list of accomplishments with "The Bench," aimed to hit the shelves on June 8. Penguin Random House took on the royal's book to publish. 
The story was not originally intended to be a fully-fledged book as the royal explained that it started as a poem she wrote for Prince Harry for father's day, which morphed into the children's book. Markle elaborated: 
"My hope is that The Bench resonates with every family, no matter the make-up, as much as it does with mine."
Hmmm, she can't even get her title correct. She isn't "Meghan, The Duchess of Sussex", but "Meghan, Duchess of Sussex".

— George Alexander (@cymruisrael) May 4, 2021
OTHER WORK
With Twitter buzzing about Markle's continued use of her title, she and her husband are moving forward with their other ventures, including multiple deals with Spotify and Netflix. 
Prince Harry and Markle's work falls under their foundation, Archewell. The couple will also launch a podcast under the same name, which will have a specific focus on wellbeing and kindness.
Why would you use a title which you claim has brought you nothing but unbearable stress, mental illness, anguish & which you associate with racism? Ah, yes, perhaps 🤑🤑

— Liz 💜🤍💚 (@Lizsview) May 4, 2021
 The first project that Markle and Prince Harry are taking on with Netflix is a documentary focused on the Invictus Games, a sporting competition held for veterans who sustained injuries during their time of service. 
Prince Harry has also been branching out his own personal work as he stepped into the position of Chief Impact Officer at a mental health organization called BetterUp.