Macaulay Culkin & Brenda Song's Relationship through Years — from Child Stardom to Parenthood
Brenda Song and Macaulay Culkin have been together for the last couple of years. Here is a look at their relationship thus far.
Child stars Brenda Song and Macaulay Culkin just welcomed their first child, Dakota, on April 5, 2021. Fans might be interested in knowing how they met and what their relationship has looked like over the last few years.
2017 - FIRST MEETING
The couple first met in 2017 while shooting the movie "Changeland," which was later released in 2019. Rumors of a romance sparked during the film's production in September 2017, when they were spotted on a date.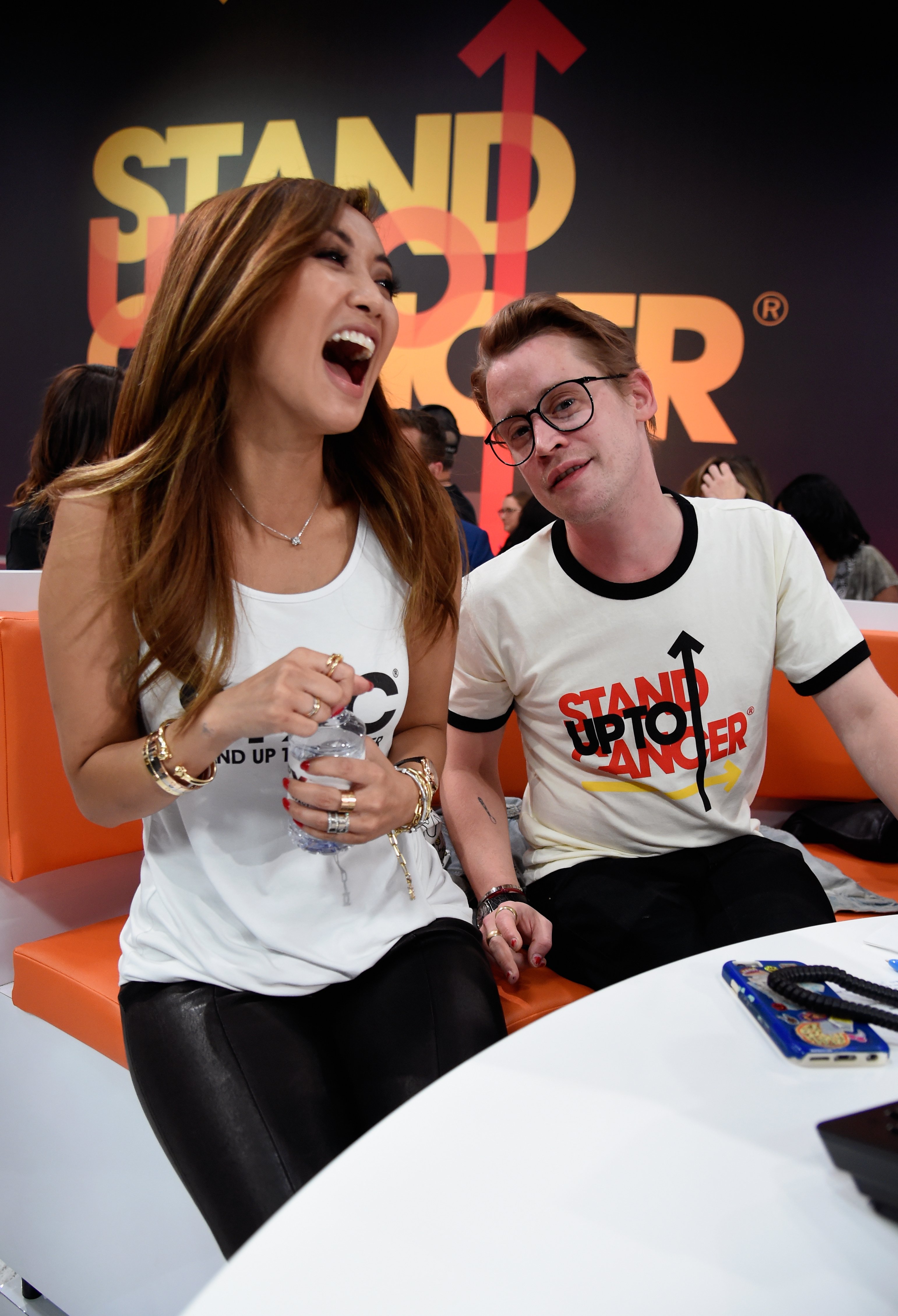 SEPTEMBER 2017 - DOUBLE DATE 
A few months after they first met, Song and Culkin were spotting holding hands and having a good time together while on a double date at Knotts Berry Farm, in Buena Park, California, with Seth Green and his wife, Clare Grant.
DECEMBER 2017 - A TRIP OVERSEAS
Song accompanied Culkin on a trip to Paris with his goddaughter, Paris Jackson. Culkin kept his new love close as he wrapped his arms around her shoulders while the group walked the streets of Paris. 
SEPTEMBER 2018 - THE COUPLE TALKS FEELINGS
The pair became an item and started talking about each other in their separate interviews. Brenda, who is usually private about her personal life, said their relationship was wonderful, and she was happy. 
APRIL 2019 - CHILD STARS
During an interview with Entertainment Tonight, the "Social Network" actress shared that she and Culkin understood each other well as they had both grown up as childhood actors. Song's first role was in 1995, while Culkin debuted in the 90s in "Home Alone."
AUGUST 2019 - CULKIN HITS AT BABIES
During a 2019 interview with Joe Rogan on his podcast, "Joe Rogan Experience," Culkin admitted that he and Song were ready to have children as he shared that Song was a good person and he would have children with her. 
FEBRUARY 2020 - COVER STORY 
For Esquire's February issue, Culkin shared that he and Song were officially trying to have a baby. He explained that they were trying to make the timing work. 
AUGUST 2020 - BIRTHDAY SHOUT OUT
For Culkin's 40th birthday last year, the "Suite Life of Zack and Cody" alum posted a touching tribute about Culkin, alongside an adorable photo of the two wearing matching pajamas. 
APRIL 2021 - BABY ARRIVES
On April 5, 2021, the couple welcomed their son Dakota and revealed the news to Esquire. He was both his parents' first child and weighed 6 pounds, 14 ounces at birth. 
The pair named their son after Culkin's late sister, who passed away in 2008. The couple has yet to share any photos of their baby. However, because they both keep their private lives personal, they might not. 
Besides welcoming their first son to the family, Song and Culkin have a few furbabies together. Recently Song shared a photo of their two cream-colored cats.