Pink Will Receive Icon Award at the 2021 Billboard Music Awards
The preparation for the 2021 Billboard Music Awards keeps getting more exciting. It was revealed on Tuesday, May 4, that the famous American singer and songwriter, Pink, is up for the reputable Icon Award.
Alecia Beth Moore, popularly known as Pink, is up for the prestigious Icon Award at the 2021 Billboard Music Awards. Alongside the revelation, it was announced that she would be performing live from the Microsoft Theatre in Los Angeles.
The three-time Billboard award winner was definitely excited. She felt honored to be receiving the iconic accolade alongside distinguished music idols like Celine Dion, Jennifer Lopez, Jenet Jackson, amongst others.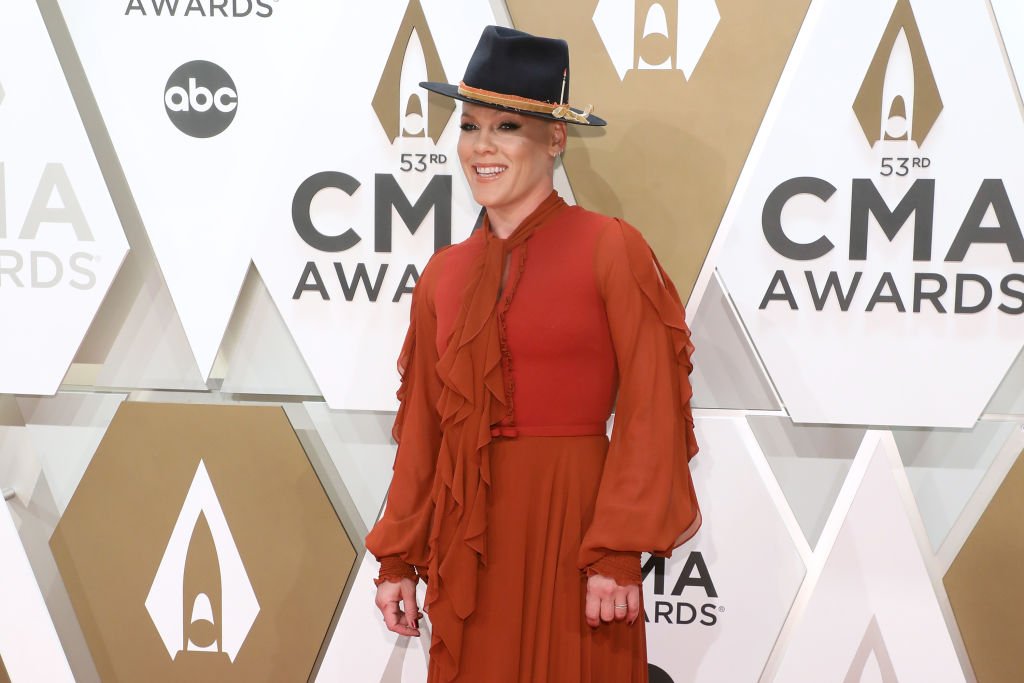 She expressed her joy by explaining to Billboard ahead of the big day her interest in music and how she had always wanted to be a singer and share her love for music with the world.
The Icon Award recognizes artists who have been preeminent on the Billboard charts and have made remarkable impacts in the music industry, and Pink has made it to this list with her long list of hit music and hard work over the years.
The 41-year-old pop and rock singer won her first Billboard Music Awards in 2000 when she won the Best Pop New Artist award. She was later named Billboard's Woman of the Year in 2013.
Pink got involved in drugs at the early age of 15, after dropping out of school.
The "Cover Me In Sunshine" crooner has won several awards like the popular Grammy Award, MTV Video Music Award, and Emmy awards. She also won the Top Touring Artist Trophy last year.
Although a lot of us might not be aware, Pink is not only known for her awards and good music, but the pop singer had also trained as a competitive gymnast at the tender age of 4 for eight years.
The "Cover Me in Sunshine" singer had begun writing her own songs at age 14, and she had a consistent singing gig at a club located in Philadelphia every Friday night. 
Pink got involved in drugs at the early age of 15, after dropping out of school. She lost her best friend, who died at the age of 14 of a heroin overdose, and this incident inspired the "Who Knew" song in 2006.
The three-time Grammy winner is also known for her bold fashion style, from her blonde punks to her wild pink pixie cut, to the radiant bold short curls, which makes her stand out from other rock stars.
This is evident with her appearance in one of the MTV video music awards, where she rocked baggy jean pants, a fishnet bodysuit, a cropped top, and a red hat. The pop singer sure knows how to stand out in the spotlight.