DeVon Franklin's Wife Meagan Good Wows Followers with Her Tiny Waist & Bob Haircut in New Pics
DeVon Franklin's stunning wife, Meagan Good, flaunted her age-defying looks in a printed shirt and tight high-waist pants. Take a look at her breathtaking pictures.
"Think Like A Man" star and DeVon Franklin's wife, Meagan Good, recently captivated her fans with her youthful beauty in several mirror selfies she posted on her Instagram feed.
Sporting a short bob haircut, Good wore a printed black shirt and stylishly tied a knot across her taut belly. She paired her cool shirt with high-waist jeans.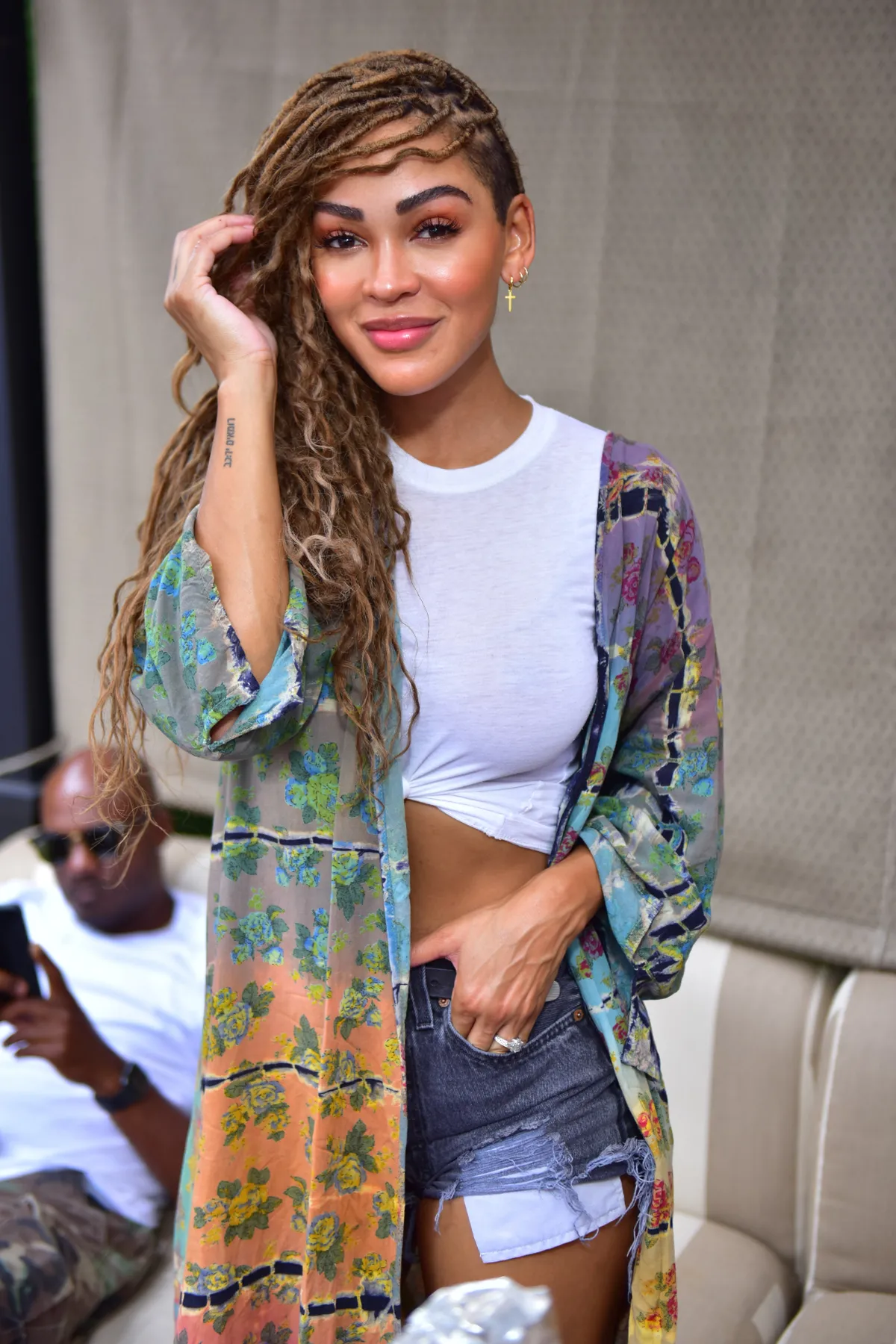 The 39-year-old actress' jeans perfectly highlighted her svelte figure and curves, particularly her slim waist. She completed her killer outfit with chunky-heeled boots.
Many fans quickly commented on her beauty and impeccable fashion taste. Other followers complimented the "The Intruder" star's impressive narrow waist. One admirer wrote:
"How do you not age? I'm not understanding [this] .. But you look beautiful babes. ??? [sic]"
Now that she's in her late 30s, Good is very intentional about practicing self-care, having a beauty routine, and keeping a positive attitude, especially as she juggles several responsibilities.
She has been in the entertainment industry for more than two decades and although her career may be demanding at times, she enjoys her chosen craft.  
Following their period of celibacy, Good and Franklin are planning to grow their family.
Besides acting, Good has stepped into the world of directing. She recently debuted her first directorial film, "If Not Now, When?" alongside co-director Tamara Bass.
She has also ventured into business, launching Good Girl Wraps, a collection of multi-function satin hair wraps. The said fabric is known to reduce hair breakage.
In addition to her thriving business, she is a published author. Together with her husband of nine years, Franklin, Good published a book in 2016 titled "The Wait."
In their book, Franklin, a renowned pastor, shared details of their pre-married life, including their practice of celibacy and how it helped put them on the path towards great opportunities.
Celibacy allowed the couple to take things slowly. Good had previously been through a toxic relationship, so Franklin gave her time to heal from her painful experience.
Following their period of celibacy, Good and Franklin are now planning to grow their family. In 2019, Good announced she's trying her best to keep in shape in preparation for having children. 
The couple already hinted at wanting a child in a previous interview. When asked about it, Good answered she wanted to take her time.