Arnold Schwarzenegger's Son Joseph Baena to Start New Career as Realtor
On social media, he's often seen at the gym showing off his muscled body that looks like his father's, Arnold Schwarzenegger. However, Joseph Baena has chosen a different career for his future.
Joseph Baena, 23, was well-known for posting shirtless photos of himself on social media. Sometimes he would also share videos of him working out at the gym and at times pictures of him flexing his muscles.
In that regard, Baena had followed his father, Arnold Schwarzenegger's footsteps by becoming a bodybuilder. For a second it looked like that was what he would do full time but he's shared otherwise.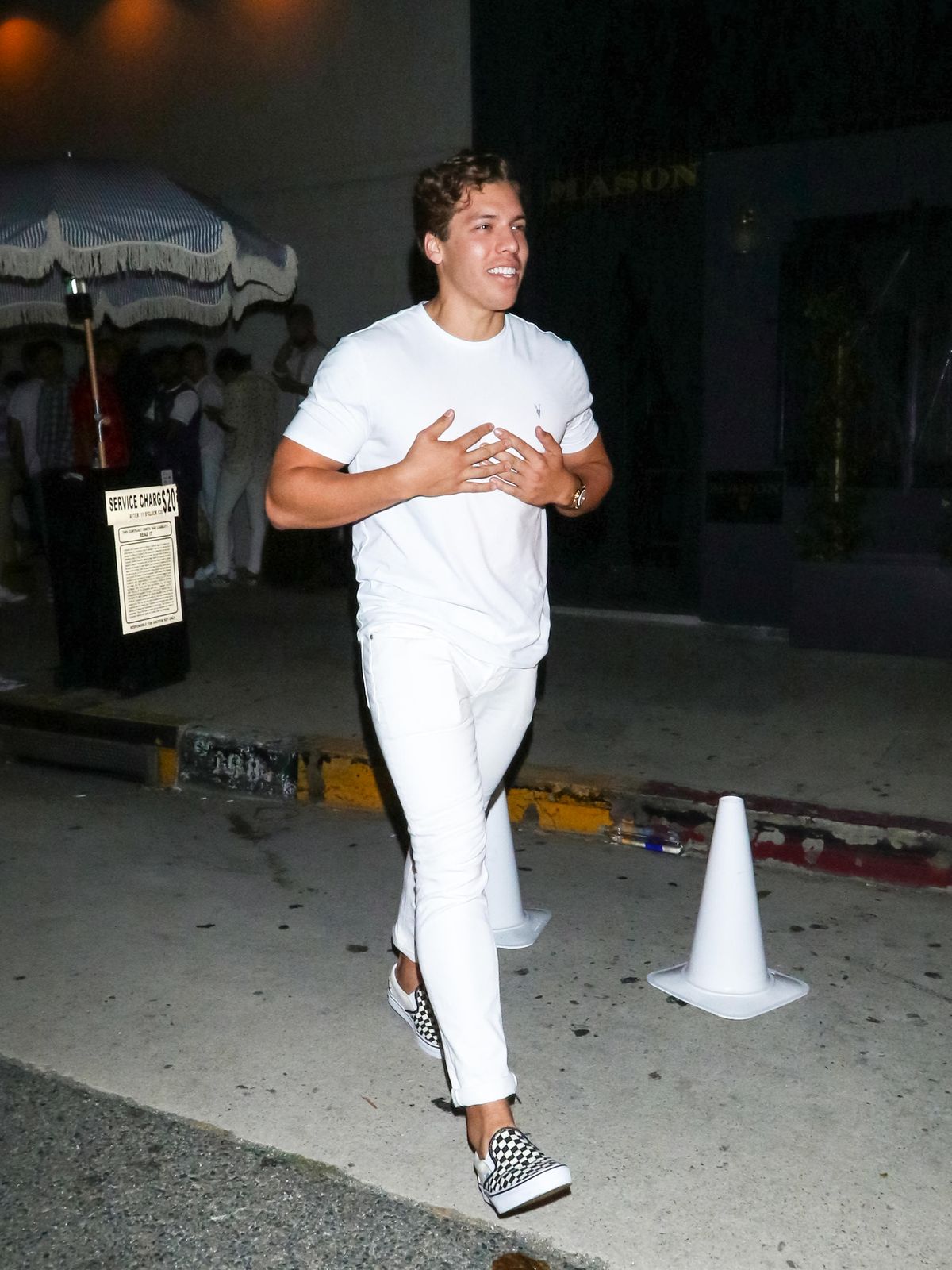 In a recent post on Instagram, the young man shared a photo of himself wearing a light blue long-sleeved shirt and gray pants. He was photographed while holding a binder and gesturing outward with his hand.
In the background, it was evident that he was presenting a house that appeared slightly. He had a huge smile on his face and seemed to be in his element and quite content in the bright picture taken outside.
In the caption of his post was where he explained what the image was all about. Baena revealed that he was launching into real estate by joining the Aria Properties team as one of their realtors, adding:
"But more so looking forward to putting you guys in a new home!"
He further explained that he would be based predominantly in California in places like West Los Angeles and Silicon Beach. Showing off his sales skills, he urged those needing a realtor to get in touch with him.
Schwarzenegger's son also encouraged his followers to tag people who are looking to buy homes. It's incredible that he's chosen to make his own fortunes instead of depending on his rich and famous father.
Baena clearly felt it was time he started using the degree he had. In 2019, the actor's son graduated from Pepperdine University with a degree in business administration with his father by his side.
The "Terminator" star shares Joseph Baena with his former housekeeper, Mildred Patricia Baena.
After the ceremony, Schwarzenegger proudly took to his Instagram account to share a photo of him beaming alongside his son. He congratulated the young man and declared his pride and love for him.
The "Terminator" star shares Baena with his former housekeeper, Mildred Patricia Baena. Besides him, the star also has Katherine, 31, Christina, 29, Patrick 27, and Christopher, 23, with ex-wife Maria Shriver.