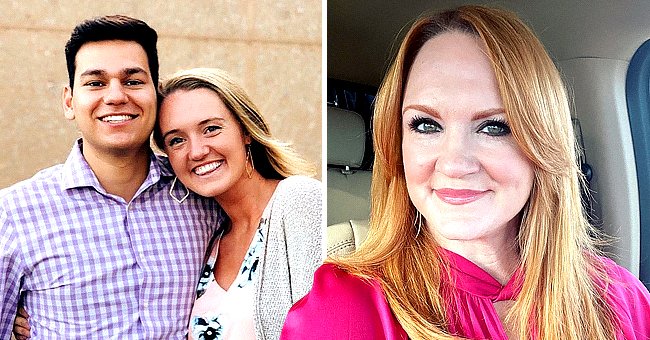 instagram.com/thepioneerwoman | instagram.com/alexmariedrum
Ree Drummond Gushes over Daughter Alex's Newlywed Husband Dancing with His Mom in a New Photo
Ree Drummond gave her new son-in-law a lot of love recently. The television personality shared a funny photo of Mauricio Scott and his mother having a good time.
On May 1, 2021, Ree Drummond's daughter Alex tied the knot with her boyfriend, Mauricio Scott. The proud mother uploaded several photos from the special day to her Instagram page.
Drummond also included a special compliment for her new son-in-law. The famous blogger posted a hilarious snap of Mauricio and his mother enjoying themselves on the dance floor.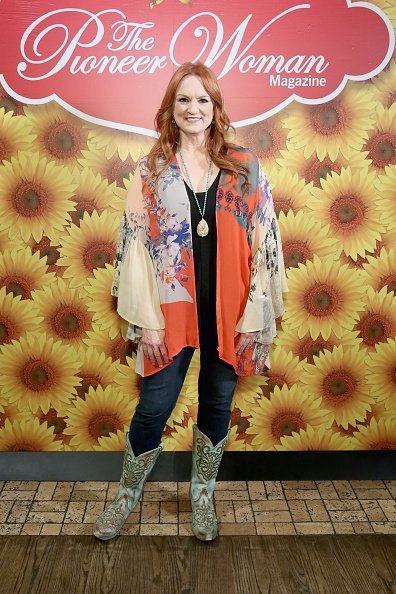 Ree Drummond at The Mason Jar on June 6, 2017 in New York City | Photo: Getty Images
In the adorable picture, Scott is seen bending down and pointing at his mother as she holds his hand and gives him a big smile. The snap also reveals how content the people are around them.
"This is the man my daughter married. Mauricio embraces life, makes things fun, and cherishes his beautiful mom," Drummond wrote in the caption. "Ladd and I approve, in case there was any doubt!"
It didn't take long for the photo to get more than 302,000 likes. Numerous fans added their thoughts via comments. Someone commented that Alex must have made a wise choice. The image is epic, said another.
Before the big day, Drummond shared a blog post with important details about the nuptial.
Despite a few last-minute scrambles and constant weather monitoring by Drummond, the wedding was everything Alex and Scott dreamed it would be. In Drummond's opinion, it was an incredibly meaningful night.
"Beautiful flowers, great food, and so much fun...but what we all felt most of all was the love," the proud mother of the bride said. "It was even more special than any of us could have hoped for."
Before the big day, Drummond shared a blog post with important details about the nuptial, including the bridal party colors and their plan to have a big wedding cake and a groom's cake.
Drummond previously wrote that her family is prepared for whatever may happen leading up to Alex and Scott's union. She likely meant the COVID-19 pandemic that continues to affect weddings worldwide.
Drummond revealed in August that her eldest daughter was engaged. She posted a photo of Alex and Scott on social media. In the caption, she wrote that they are going to have so much fun together.
Meanwhile, although life on a ranch is not simple, Drummond's ability to see the brilliant side made her blog very successful. Every month, it grabs the attention of at least 20 million visitors.
Please fill in your e-mail so we can share with you our top stories!