Amy Schumer Shares a Message to Her Son Gene on Social Media in Honor of His Birthday
A-list comedian Amy Schumer celebrated her son Gene's second birthday with the sweetest tribute on social media. However, most of the emotional write-up was dedicated to her significant other, Chris Fischer. 
Hollywood's Amy Schumer's son, Gene David Fischer, is two years old, and in a new post she shared on Instagram, the celebrity mom poured out her heart, honoring the big day.
Schumer, 39, posted two photos attached to a lengthy write-up. The first picture was that of her and her spouse, Chris Fischer, during her three-hour Caesarean section during childbirth.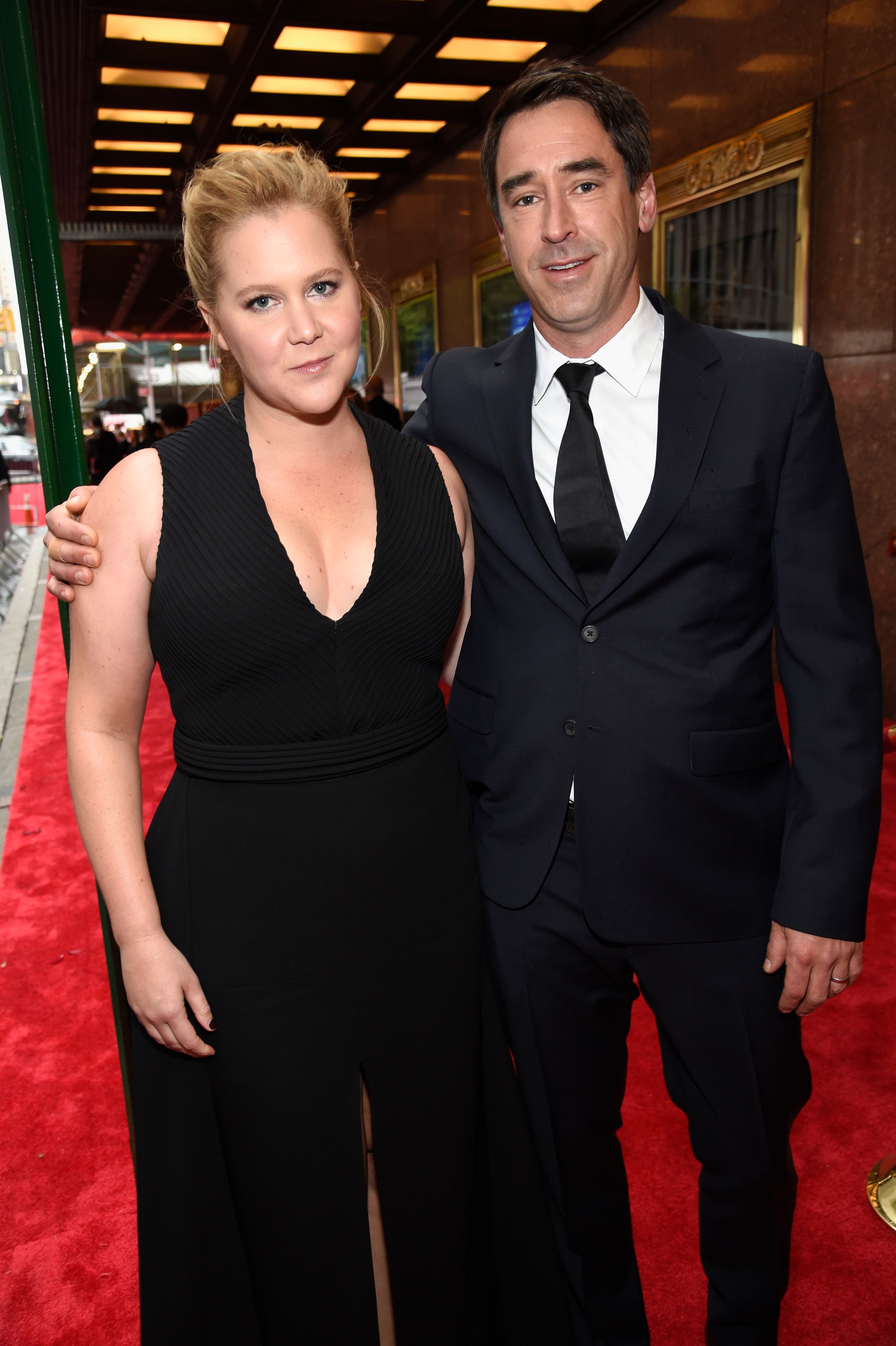 Here, Schumer was covered in her hospital scrub and blue hospital cloth with specs of blood on every piece of clothing around her. Chris stood by, leaning close to her bed, also covered in scrubs. He seemed to be sharing soothing words.
The following slide was even more heartwarming as Chris was photographed admiring his then-newborn son, Gene. The star dad looked radiant in a bright red hoodie while Gene stared back at him. Schumer captioned:
"Today is our son's birthday, and I woke up emotional as [expletive] thinking about my husband, Chris…"
The actress described the first photo, recalling that she was in the throes of birthing hours, but her husband never left her side as he made sure to let her know she was not alone.
The "I Feel Pretty" actress mentioned that Chris has continued to show the same level of support through their parenting journey. She referred to Chris as a husband and father "beyond wildest dreams."
The lovebirds tied the knot in 2018 at a Malibu ceremony.
The award-winning actress mentioned that her husband was under the autism spectrum disorder. She noted that fans have reached out to her feeling motivated over their docuseries, "Expecting Amy," where they documented Chris's autism diagnosis. 
In 2019, Schumer revealed on the "Late Night With Seth Meyers" show that she and her husband decided to share the news of his autism diagnosis because it was a positive part of their marriage. 
When Chris takes time off being a hands-on dad, he is usually busy working as a celebrity chef. He is also into farming and has been running his family's Beetlebug Farm and the Beach Plum Inn and Restaurant for some years now.  
Schumer and her husband met through her personal assistant, Molly, who is Chris's sister. She and the chef worked together when she planned a birthday party for her friend, and they grew closer. The lovebirds tied the knot in 2018 at a Malibu ceremony. 
Schumer is an actress whose expertise has boosted her Hollywood resume. Before launching her Hollywood career, Schumer was a pedicab driver, and in high school, she was a skilled volleyball player. The star's sporty skills also extend to horseback riding.