Dominique Crenn Is Maria Bello's Fiancée — Meet First Female 3-Michelin Star Recipient In the US
Dominique Crenn and partner Maria Bello share a remarkable relationship, which only became stronger following their 2020 engagement. Even more spectacular than their romance is Crenn's escapades in the male-dominated world of culinary.
French chef Dominique Crenn is renowned for being the only female chef in the United States to attain three Michelin stars. But her road to such groundbreaking accomplishment did not come easy.
Amid her trailblazing culinary career, the 55-year-old still made out time for love, snagging the heart of the iconic actress and playwright, Maria Bello. Together, both women are dominating in their different spheres, breaking various society-imposed barriers.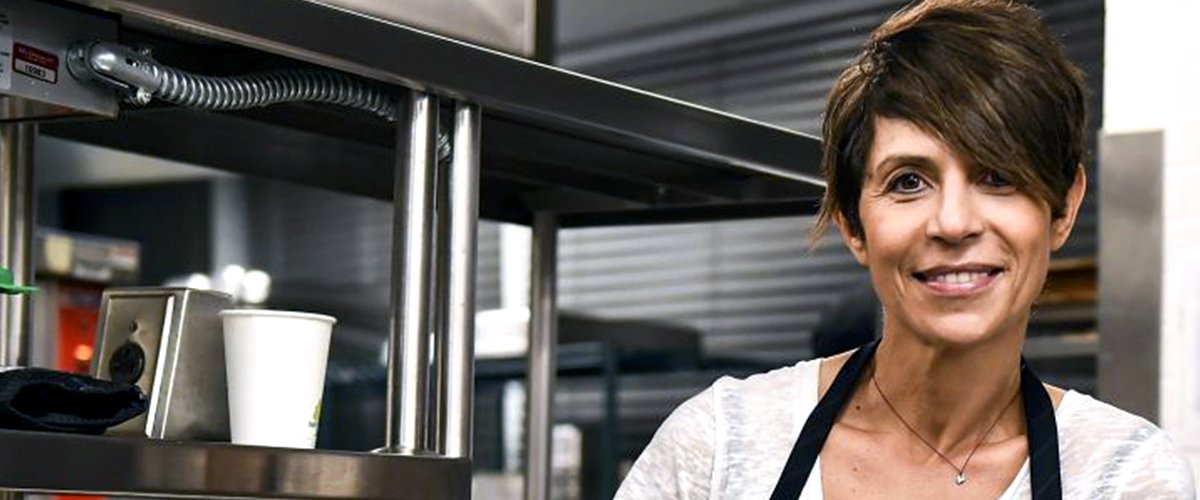 While Bello's works can easily be found and appreciated on the big screen and streaming platforms, one can only appreciate Crenn's works by snagging the privilege of partaking in one of her palate-teasing dishes.
Luckily, this French chef has a string of restaurants and food outlets across the country to do justice to that. That said, what else is known about Dominique Crenn?
BIOGRAPHY OF DOMINIQUE CRENN
Dominique Crenn was born a native of Lacronan. When she was 18 months, a French couple adopted her. Growing up, she spent several years on the family's farm in Brittany, along with her mother, who was a cook, and father, a politician.
Years of exploring her mom's cooking, dining with her dad's political compatriots in high-end restaurants, and staying on the farm developed Crenn's love for cooking. Yet, the idea that men dominated the profession became a turnoff.
Hence, she enrolled in college, obtained a degree in economics and a master's degree in International business. All the while, her love for cooking never dwindled.
DOMINIQUE CRENN'S COOKING CAREER
In the late 80s, Crenn relocated to San Francisco in pursuit of her culinary dreams. She landed her first cooking job at Stars, a prominent restaurant in the heart of Los Angeles.
She worked at several other food joints before landing the position of head chef in Intercontinental Hotel, Jakarta, Indonesia. She enjoyed the position until the 1998 civil unrest forced her to flee to the US.
Once she got back to the US, Crenn landed the position of executive chef at the Manhattan Country Club and the Abode restaurant and Lounge. Her cooking reputation became legendary in the 2000s, triggering her success story.
CRENN'S RISE TO SUCCESS
In 2008, Crenn joined Luce in San Francisco, just as Intercontinental Hotel offered her a more befitting position. A year later, the icon received her first Michelin star, snagging another in 2010.
Dominique Crenn encountered her battle with cancer shortly after becoming Bello's girlfriend.
Dominique Crenn decided to go a step further in her culinary adventures, taking the world by surprise with the opening of her restaurant, Atelier Crenn.
The establishment, set up in 2011, was located in San Francisco and attained the Michelin two-star ranking in its first year. The feat made Crenn the first-ever female chef to receive two stars in the US.
In 2014, the prestigious restaurant earned another two-star ranking. Two years later, the world's 50 Best Restaurant awards named the renowned culinary artist the best female chef.
Her achievements garnered her widespread popularity, so much that she appeared on the second season of the Netflix docuseries, "Chef's Table," further bolstering her rise to fame.
THE TRAILBLAZER NEVER RELENTED
In the years that followed, Crenn established other restaurant outlets like Petit Crenn and Bar Crenn. Notably, her accomplishment took an exciting turn in 2018, when she earned her third Michelin star.
Having the Michelin Guide award Atelier Crenn three stars finally confirmed her status as one of the world's top chefs.
The award marked the first time a woman in America made three stars in the French restaurant guide. Thus, she stoically smashed the American boys' club cooking elite, taking down all barriers and limits in the culinary world for good.
Additionally, she is one of only five chefs in the world with a three-star rating. Notably, the restauranteur earned one more star following the opening of Bar Crenn. Hence, she now holds four Michelin stars.
CRENN'S BATTLE WITH CANCER
In 2019, Crenn was diagnosed with aggressive triple-negative breast cancer. Determined to beat the illness, the star adopted a change in diet, cutting all land-animal food sources from her diet and embracing fish rich in fatty omega-3s. 
She also filled her diet with vegetables from her Bleu Belle Farm, located in Somalia. After undergoing chemotherapy for eight months, coupled with her healthy diet, she went into total remission. That period was notably the toughest in Dominique Crenn's life.
BEATING COVID-19
Right after beating cancer, Crenn found herself facing the toils of the COVID-19 era. Yet, she immediately braced herself to face the battle head-on.
Knowing her industry thrived on daily sales, she tactfully adapted to the shelter-in-place conditions, converting her usually classy dining restaurant into some kind of food joint that sold takeouts through the front windows.
That way, she managed to keep her two restaurants and a bar thriving even as several establishments closed down for good all around her.
CRENN AND BELLO'S RELATIONSHIP
The award-winning chef, who has admitted to being open to loving someone of any sex, has been in a relationship with Maria Bello as far back as 2019.
Dominique Crenn encountered her battle with cancer shortly after becoming Bello's girlfriend. Hence, she had the actress's love and support throughout the ordeal. The experience admittedly brought them closer, further strengthening their love.
By December 2019, the twosome became engaged during a romantic Paris getaway. They went public with the news of their engagement in February 2020 while coupling up on their way to Elton John's annual Oscar party.
Dominique Crenn and Bello's love has continued to blossom ever since, a telltale sign that wedding bells are primming up for the enviable gay couple.