Prince William & Kate Show Never-before-Seen Footage & Bloopers as They Launch YouTube Channel
The Duke and Duchess of Cambridge are giving fans a glimpse of their lives behind the scenes as they recently launched their new YouTube channel, sharing bloopers. We have the video below.
Prince William and Kate Middleton treated royal fans by showing their lives in a short footage on YouTube on May 5, 2021. The pair already have 216,000 subscribers.
The clip starts with the royal couple sitting on a couch with the prince telling his wife, "By the way, be careful what you say now because these guys, they're filming everything," he quipped while pointing at the camera.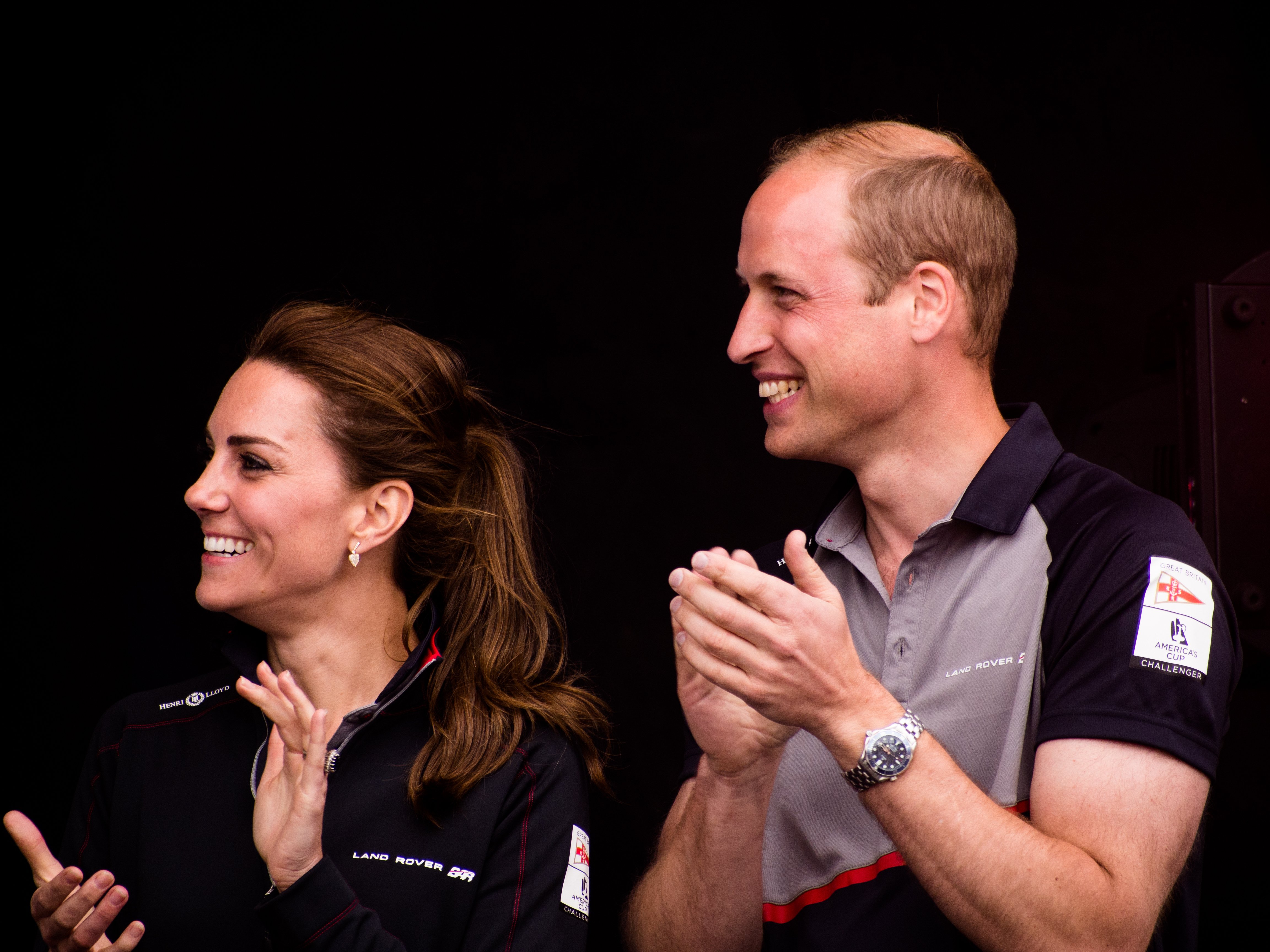 The Duchess burst out laughing, saying, "I know!" The video shows the pair taking on their royal engagements together, among other things – including a clip of Middleton shooting a bow and an arrow and her spouse flying a helicopter.
The video shows the couple's never-before-seen footage of their playful side. Another new clip displayed the Cambridges filming their 2021 St. Patrick's Day greeting where the Duke spoke Irish.
The Duchess corrected her spouse's pronunciation: "You don't need to roll your r's." In response, he said, "Do I not roll those?" to which Middleton shakes her head and says, "No."
The royal couple announced the launch of their YouTube channel on Wednesday with a new video.
They also made changes to their Instagram account, which has been @KensingtonRoyal since they made their social media presence on the site – approximately six years ago.
However, that has now changed to something more personal: @Dukeandduchessofcambridge. The move came after they launched their new channel earlier that day of which they announced on Twitter and Instagram.
The channel will merely focus on the couple's lives. It comes after they shared a video of their three children last week when they celebrated their tenth wedding anniversary.
The last significant change made by the Duke and Duchess to their social media was in April following the death of the head of the Royal family, Prince Philip.
Her Majesty also made changes to mark the end of their mourning period by changing all social media accounts. The monarch's official Twitter and Instagram pages switched their picture avatars for a black and white photograph.
The image before then was a temporary photo of the Queen's coat of arms which has since been replaced by the royal matriarch's close-up during a visit to the headquarters of MI5 at Thames House last year in February.