Brandy's Only Daughter Sy'Rai Poses in a Sheer Dress Showing Her Likeness to Mom
Sy'Rai Smith had jaws dropping after sharing new photos of herself in a sheer dress. The teenager had many gushing over her beauty and likeness to her famous mom, Brandy.
Brandy's eighteen-year-old daughter Sy'Rai Smith is a stunning beauty, and if there is anything she enjoys, it is showing off her good looks on social media. 
In a new Instagram post, Sy'Rai shared pictures of herself donning a tight-fitting patterned sheer dress worn over black undergarments.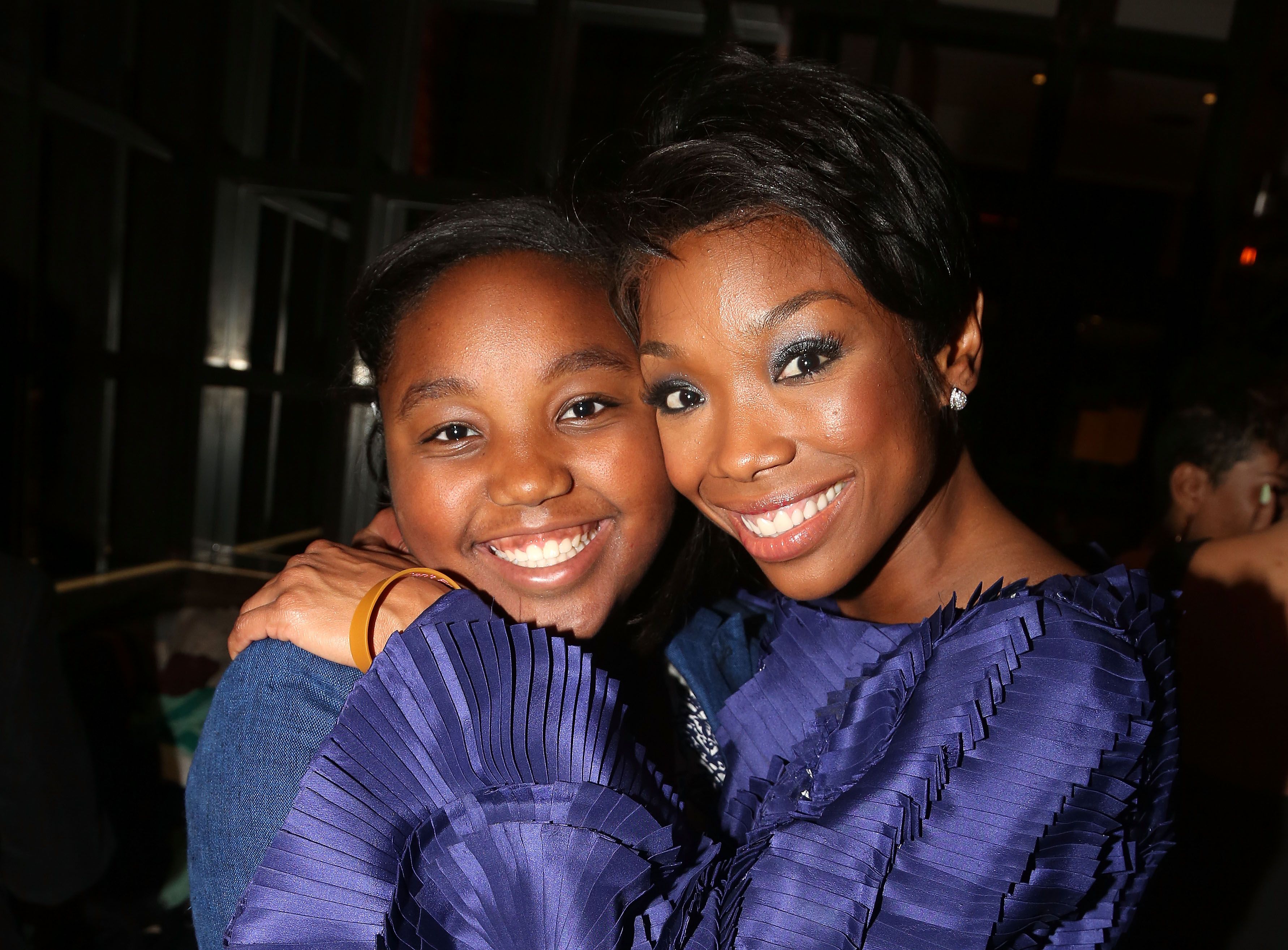 Sy'Rai accessorized her outfit with multiple silver necklaces and earrings. She wore her long wavy black hair loose and donned her face with subtle makeup.
In the first picture, Sy'Rai struck a sexy pose with her hair tilted back, while the next slide captured her staring wide-eyed at the camera with her lips slightly parted. Captioning the images, she wrote:
"might of had a little fun, it's true."
Expectedly, the post stirred up reactions from several fans and followers who took to the comments section, gushing over Sy'Rai's striking look and her resemblance to Brandy.
One Instagram user found her very pretty, while another said she looked absolutely gorgeous. A third fan said the eighteen-year-old looks just like her mom while many others simply left heart and love emojis.
Sy'Rai also doubles as a social media influencer.
Brandy welcomed Sy'Rai in June 2002 with her then-partner Robert Smith, aka Big Bert. Ever since then, the singer has given fans a glimpse of her motherhood experiences. 
Brandy has pictures of Sy'Rai splattered on her social media pages, and from all indications, she is the spitting image of her famous mom.
Not only do the two have physical similarities, but Sy'Rai also seems to be following in her mom's footsteps as she is currently an up-and-coming artist with a track to her name.
In addition, Sy'Rai also doubles as a social media influencer and the owner of Privileged Apparel LA, a clothing line she introduced to the world in 2019.
But while Sy'Rai leads a relatively private life, that was a luxury Brandy never had while growing up. At only 15, the singer was shot into the limelight after releasing her debut self-titled album.
In an interview with People last month, Brandy opened up about her life as a child star and the adverse effects it had on her over the years.
The singer, however, admitted to being in a better place. With the help of her family and beautiful daughter, Brandy has come to a place of acceptance, beauty, and total confidence.