Francesca Eastwood and Alexander Wraith Share a Son — Look inside Their Relationship
Francesca Eastwood gave birth to her first child, a son with boyfriend Alexander Wraith, in 2018. Here is an inside look at the couple's relationship.
In December 2018, actor Alexander Wraith took to Instagram to share a series of photos of himself with his girlfriend Francesca Eastwood while attending the "The Mule" premiere in Los Angeles.
Wraith looked handsome and elegant in a blue smoker's jacket and black bow tie. Meanwhile, Eastwood wore a black ensemble and pulled her hair back in a sleek ponytail. She opted for minimal makeup.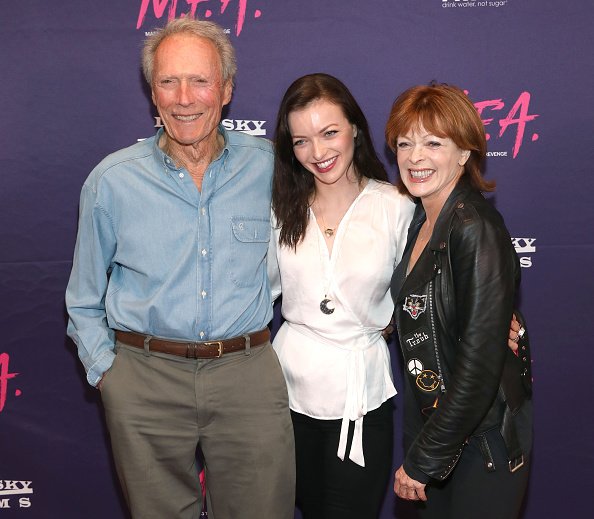 The outing came after Wraith and Eastwood welcomed their first child in September 2018. The couple named their son Titan Wraith Eastwood. During Eastwood's pregnancy, Wraith dealt with his personal affairs.
In June 2018, Wraith filed for divorce from his estranged wife, Lili Gaildraud, due to irreconcilable differences. Wraith and his ex-wife tied the knot in 2010 and had one son named Trajan. 
In an interview with Page Six, a rep for Wraith revealed that he was separated from his ex-wife for three years. Both sides are happy and moving forward with the split, according to the representative.
Previously, Eastwood was married to Jordan Feldstein, the brother of actor Jonah Hill.
In May 2018, the couple announced that Eastwood was expecting. While speaking to Page Six, Wraith, recognized for the 2013 film "Agents of S.H.I.E.L.D.," said they are excited about their future together. 
That same month, the daughter of Clint Eastwood revealed the news while presenting an award onstage with her mother, Frances Fisher, at the 2018 Environmental Media Association Awards.
Eastwood said: "I'm going to be adding to the family this summer with my own baby and we're so excited." In August 2018, she was greeted by her family in Los Angeles with a baby shower at the Hotel Bel-Air.
During the 2018 world premiere of "The Mule," Eastwood reunited with her ex, actor Clifton Collins Jr., while hanging on the arm of Wraith. Her split from Collins Jr. took place back in 2017.
Previously, Eastwood was married to Jordan Feldstein, the brother of actor Jonah Hill. They tied the knot in November 2013 in Las Vegas. The two had kept their nuptials under wraps.
But within a week after their marriage, they got an annulment. According to reports, alcohol played a role in the quickie wedding. It was supposedly an immediate regret for Eastwood.