Fans like the Way Serena Williams' Husband Alexis Looks at Her in New Romantic Photo of Couple
Serena Williams' romantic couple photo that showed her husband Alexis Ohanian looking at her sends fans into a frenzy. Check out the comments and pictures.
Serena Williams, the queen of the court, is a thriving tennis champion loved by a wide range of fans worldwide. The 23-Grand Slam title holder enjoys a more advanced and unconditional love from one of her biggest fans — Alexis Ohanian.
Ohanian and Wiliams tied the knot in 2017, and without missing a beat, these two prove that they are one celebrity power couple.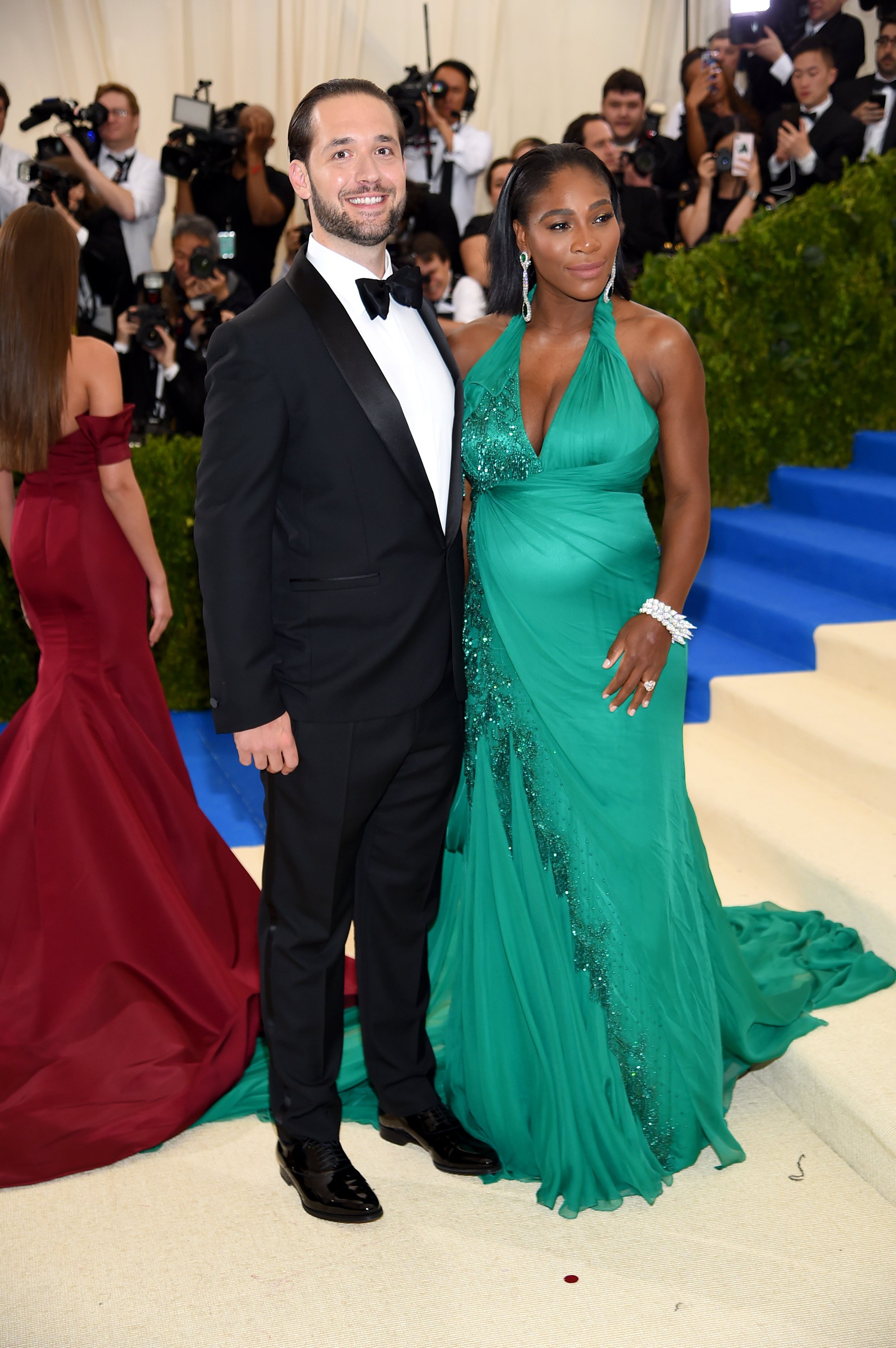 Not long ago, Williams shared a special shot taken during a romantic getaway. The tennis star stood closely to her leading man who reached out in a one-arm embrace.
Both lovers looked genuinely happy as they parted their lips in sweet smiles. For the romantic photo, they dressed down in matching colored outfits.
Williams had her blonde curly hair fanning the back of her long sleeve top. Amid the sports star's sweet facial expression, fans could see a blend of makeup that presented a glowing face.
Ohanian dressed in a face cap, casual T-shirt, and a wrist accessory. He held a wine glass and posed with a sweet stare at his wife. 
She told an outlet that marriage is not rosy unless one puts in the work.
Williams' caption revealed that they enjoyed a pleasant getaway with fine dining and hospitable people. She also gushed on her husband by writing, "that's my man."
It did not take fans time to hop on the post with their incredible comments. They could not hide their admiration for the power couple who seemed happy and mentioned how charming Ohanian's gaze appeared. One person wrote:
"The way he looks at her… that's love."

A fan even admitted that she would love a man to stare at her as Ohanian did. Another commenter quipped: "The definition of Power Couple is this pic."
It is no doubt that they are an item, but Williams admits their successful marriage rides on effort and commitment. She told an outlet that marriage is not rosy unless one puts in the work.

The media agrees that the power couple creates special bonding time to keep the fire burning in their marriage. They go on romantic vacations and dinner dates. 
Just last week, the pair enjoyed the latter. A glimpse of the night's event was later posted on Instagram, showing the couple dressed to the nines. 
Apart from dinner dates, these two have great personalities that make them suitable for each other. Ohanian, a business mogul, often referred to as "Serena Williams' husband," explained that he does not mind the tag despite his other eye-catching achievements.