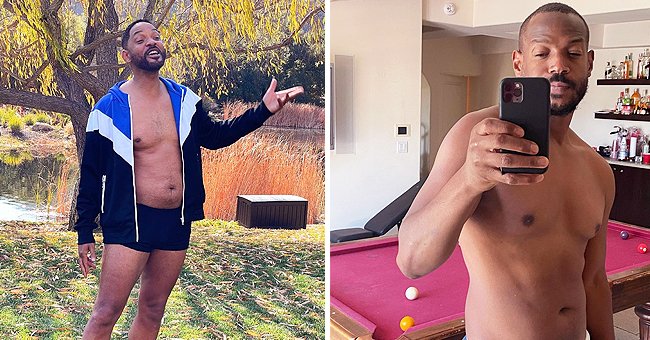 Instagram.com/marlonwayans | Instagram.com/willsmith
Marlon Wayans Shows off His Figure While Posing without a T-Shirt Following Will Smith's Pic
It looks like Will Smith started a new trend as fellow actor Marlon Wayans shared a shirtless snap showing his "quarantine body" while giving himself a month to achieve the best physique of his life.
The 2020 quarantine period was a tough transition for both regular people and celebrities who were forced to stop filming TV shows and movies. With less work and no pressure to look their best, many celebs fell out of shape.
Earlier this week, Will Smith shared a photo of his current less-chiseled physique and inadvertently started the "dadbodychallenge" with fellow celebrities following suit, including comedian Marlon Wayans.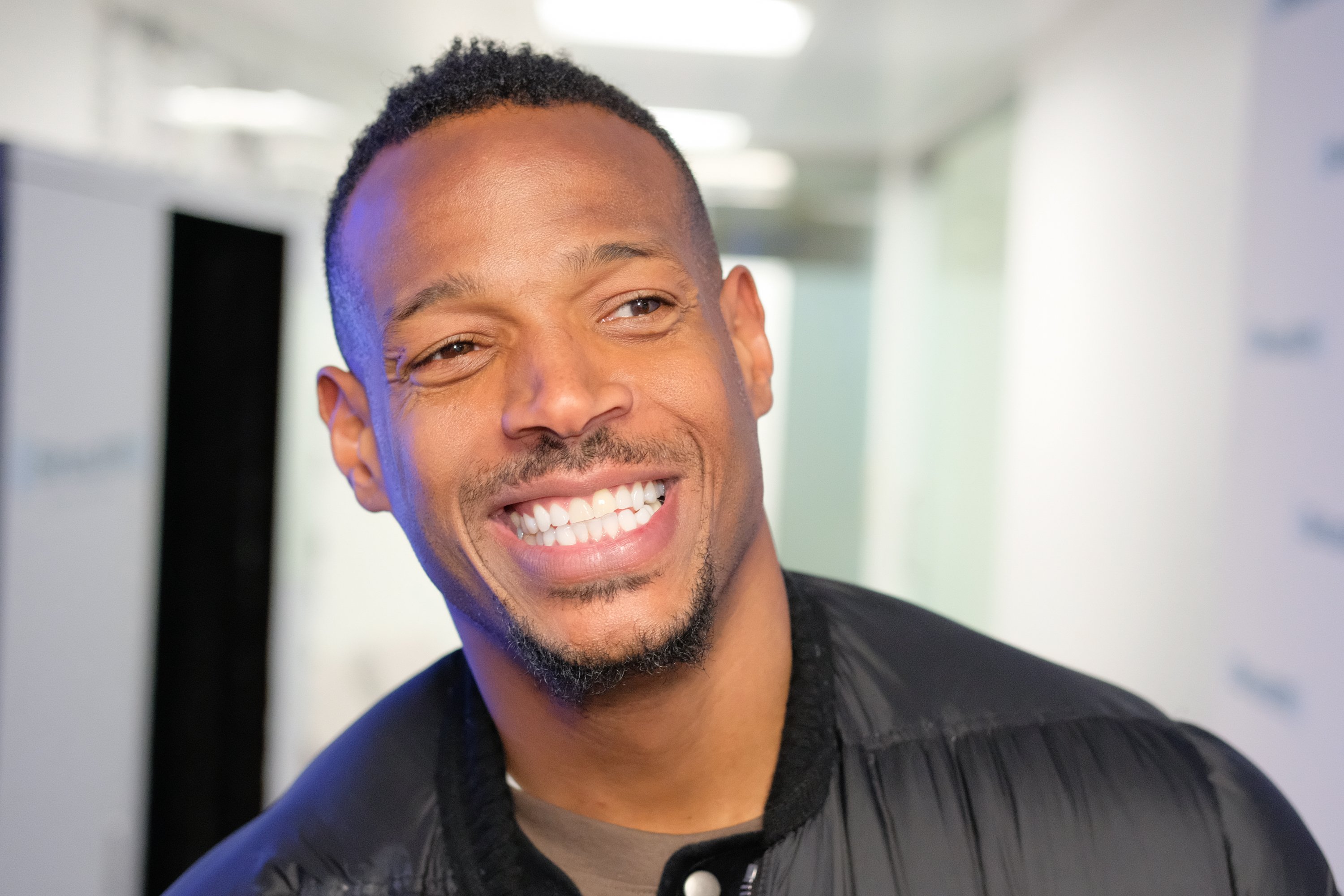 Marlon Wayans pictured at the SiriusXM Studios on March 2, 2018 in New York City. | Source: Getty Images
Wayans took the plunge and shared a shirtless snap on his Instagram account, tagging Smith and revealing that he would be joining the challenge. He also gave himself a one-month deadline to post his transformation. He
"Wait a month... gonna post my transformation by my bday. I'll have the best body of my life 7/23/2021 stay tuned."
In the mirror snap, Wayans, 48, looked half his age. As fans noted, the "Scary Movie" star's body, although not fully defined, still looked great with hints of muscle tone around the abs and arms.
"Your body looks good," exclaimed one person while another wrote, "I see no problem here." A third fan added, " This ain't no [dad body]," while another said, "You ain't a part of the Dad Bod Gang, you just not at your weight goal."
Clearly, fans have a different definition of "dad body" than Wayans does as he went on to share a second photo, taken three weeks earlier, showing off his fitness progress.
[Smith] openly admitted that he was in the worst shape of his life following months of quarantine and terrible eating habits.
One might say the actor has very high standards when it comes to his appearance. However, his physique has been better, notably when he appeared in the action flick, "G.I. Joe," sporting an impressive set of ripped abs.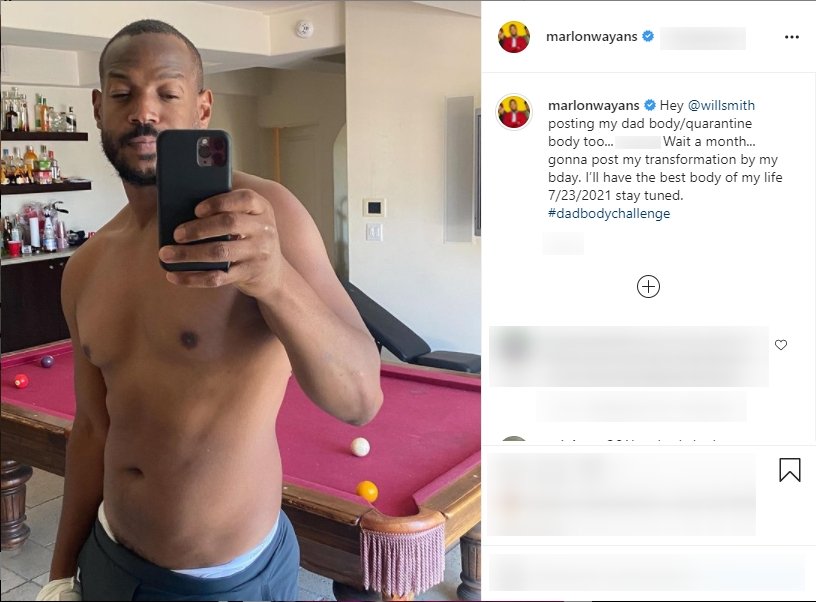 Screenshot of post of Marlon Wayans. | Source: Instagram/marlonwayans
With focus and determination, Wayans will undoubtedly achieve his
, and if he needs some motivation, he can find it in the other men who have joined in the fitness challenge.
Smith shared snaps of several men, regular and famous, who have taken on the challenge, including comedian Chris Spenser and actor Eric B Robinson Jr. The "I Am Legend" star gave an allowance of 12 weeks to report back with their progress pics.
Smith, himself, will be on this 12-week journey with the other men after he openly admitted that he was in the worst shape of his life following months of quarantine and terrible eating habits. However, he plans to turn things around.
The "The Fresh Prince of Bel-Air" star revealed that he was documenting his fitness journey on a new YouTube series. He reiterated that while he loved his body, he felt it was time to concentrate on his health and wellness to feel better.
Please fill in your e-mail so we can share with you our top stories!