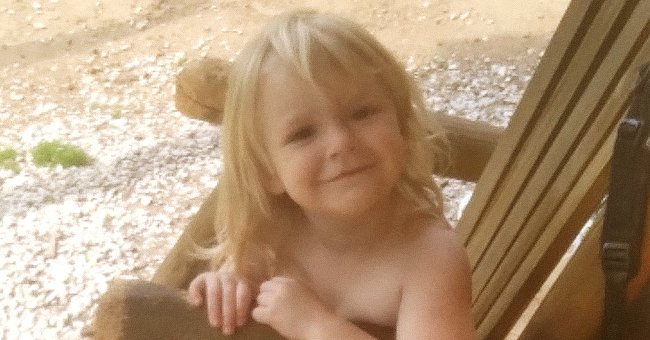 facebook.com/troopergayheart
3-Year-Old Child Found Alive In Kentucky after Being Missing For about 2 Days
A 3-year-old girl who went missing on Tuesday in Kentucky has been rescued alive nearly two days after her disappearance. Her case is reminiscent of an earlier report of a missing 3-year-old in Canada.
3-year-old Madlyn Clawson wandered off her grandparent's home on Bolen Cemetery Road in the Garrett Community of Knott County, Kentucky, on the evening of May 4, 2021.
The blonde toddler wore only cheetah print pants, without shoes or a shirt when she went missing. Upon noticing her absence, her family members immediately alerted the Kentucky State Police, who showed up at the residence shortly after.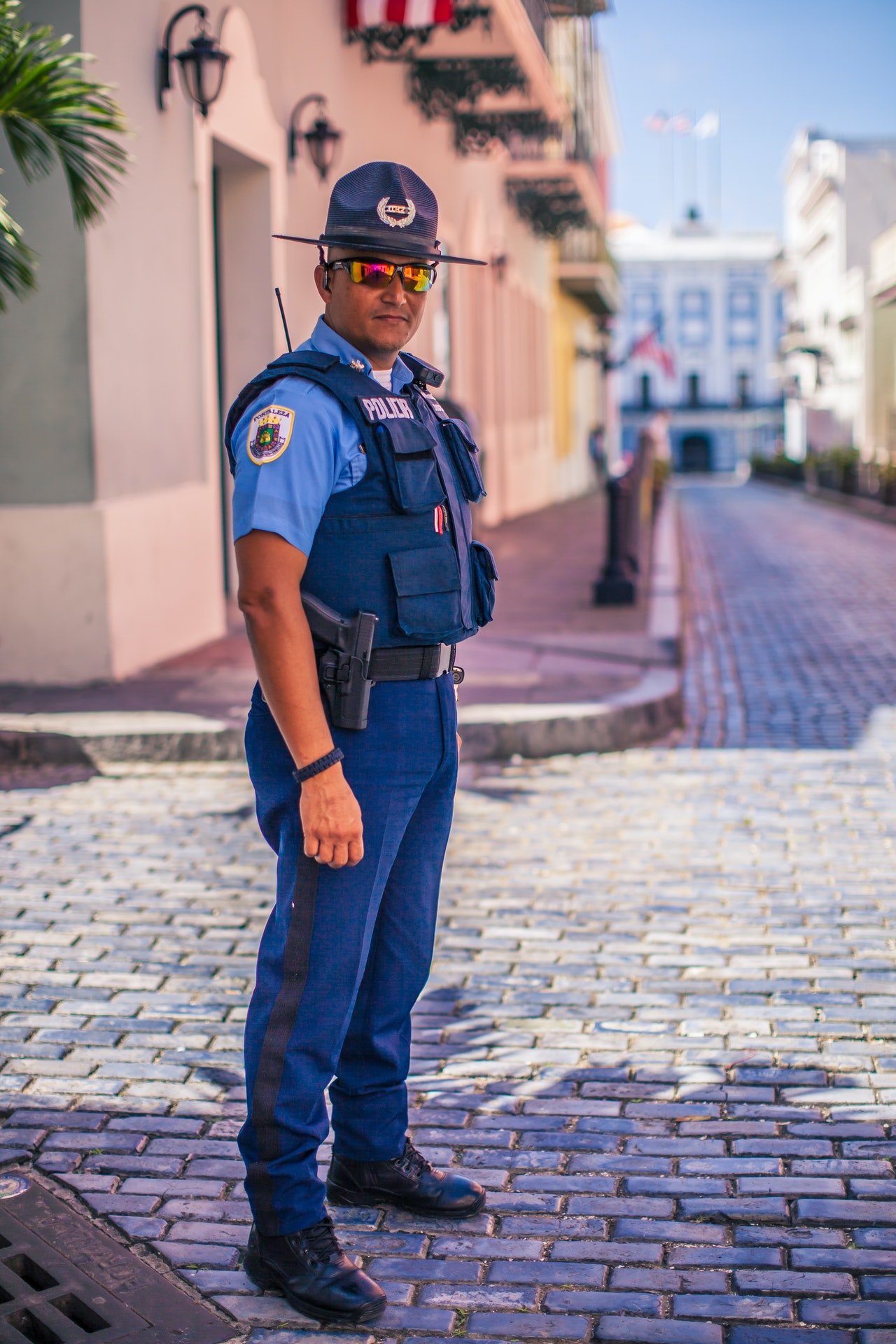 Photo of a fully kitted police officer | Photo: Pexels
State troopers, rescue crews, K-9 units, and police aircrafts also responded. Several efforts to rescue the child proved abortive until a Kentucky couple joined the operation, alongside other volunteers from the community.
Hannah and Cory Pratter joined the search at about 5 pm the next day after learning of the sad story. While scanning the bushes, the couple kept screaming the child's name. Soon enough, they spotted her lying under a bush near a rusty gate. Recounting the moment, Hannah shared:
"At first it scared me because I thought the worst. And then I saw her kind of moving, and I thought to myself, 'Thank God she's moving and she's alive.' And I picked her up."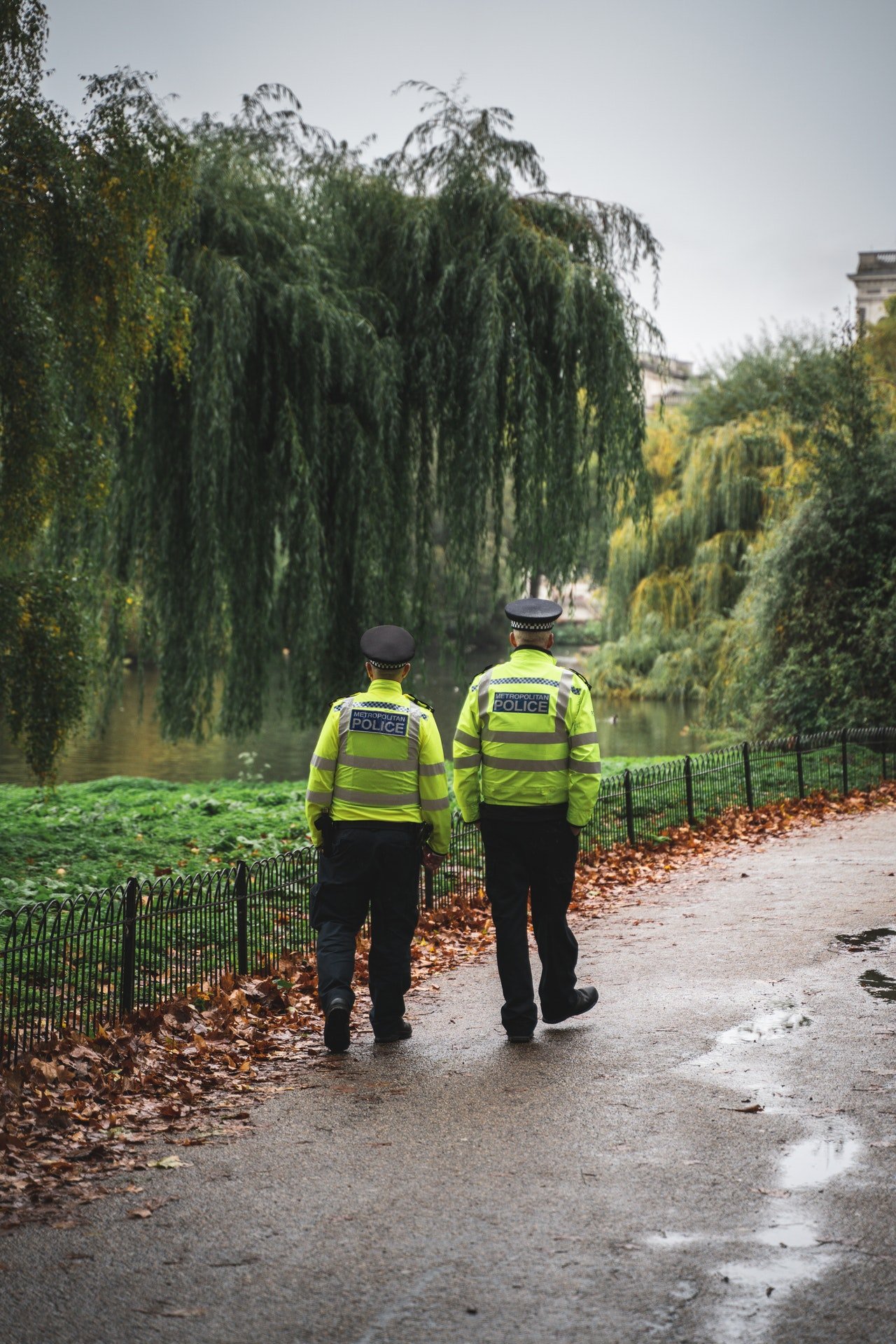 Photo of two police officers walking down the road | Photo: Pexels
The first thing the little girl demanded was her mom. The couple reassured her she was safe and then notified the authorities. The Kentucky State Police announced Madlyn's disappearance via their official Facebook Page on Wednesday.
In an updated post, the department confirmed the little girl had been found safely, adding a note of thanks to everyone who partook in the search.
Search and rescue operatives looking into another case found him asleep near a beaver pond.
Trooper Gayheart of KSP also released an update stating the little girl was receiving treatment for superficial scratches and other possible injuries in a hospital.
Braving the elements for 26 hours might have left the toddler with frostbitten feet. Hence, the hospital staff was conducting tests to ensure such was not the case, Gayheart confirmed. He added:
"She is doing great. She has become more talkative and seems to be improving. She is getting warm, snuggled up with her trooper Teddy."
Another case of a missing 3-year-old was recorded last month in Canada. The toddler, Jude Leyton, wandered off his family home without a trace.
The search for him continued for the next three days until search and rescue operatives looking into another case found him asleep near a beaver pond in nearby woods in South Frontenac.
The boy was miraculously alive and well at the time of his rescue. An ambulance transported him to Kingston General Hospital for proper medical attention. It is indeed wonderful to witness an entire community work together to reunite little children with their families.
Please fill in your e-mail so we can share with you our top stories!