Salma Hayek Celebrates Cinco de Mayo in New Photo Posted on Instagram
Mexican-American actress Salma Hayek looked all shades beautiful as she celebrated the Mexican holiday, "Cinco de Mayo," which marks the Mexican Army's victory over France in 1862. 
On Wednesday, actress Salma Hayek was all too pleased to celebrate a meaningful Mexican holiday with her fans on Instagram. On May 5, 1862, the Mexican Army defeated the French in the First Battle of Puebla during the Franco-Mexican war. 
Since then, the Mexicans have been celebrating "Cinco de Mayo," which translates to May 5, every year. Hayek, a Mexican-American, was not left out in this year's celebrations.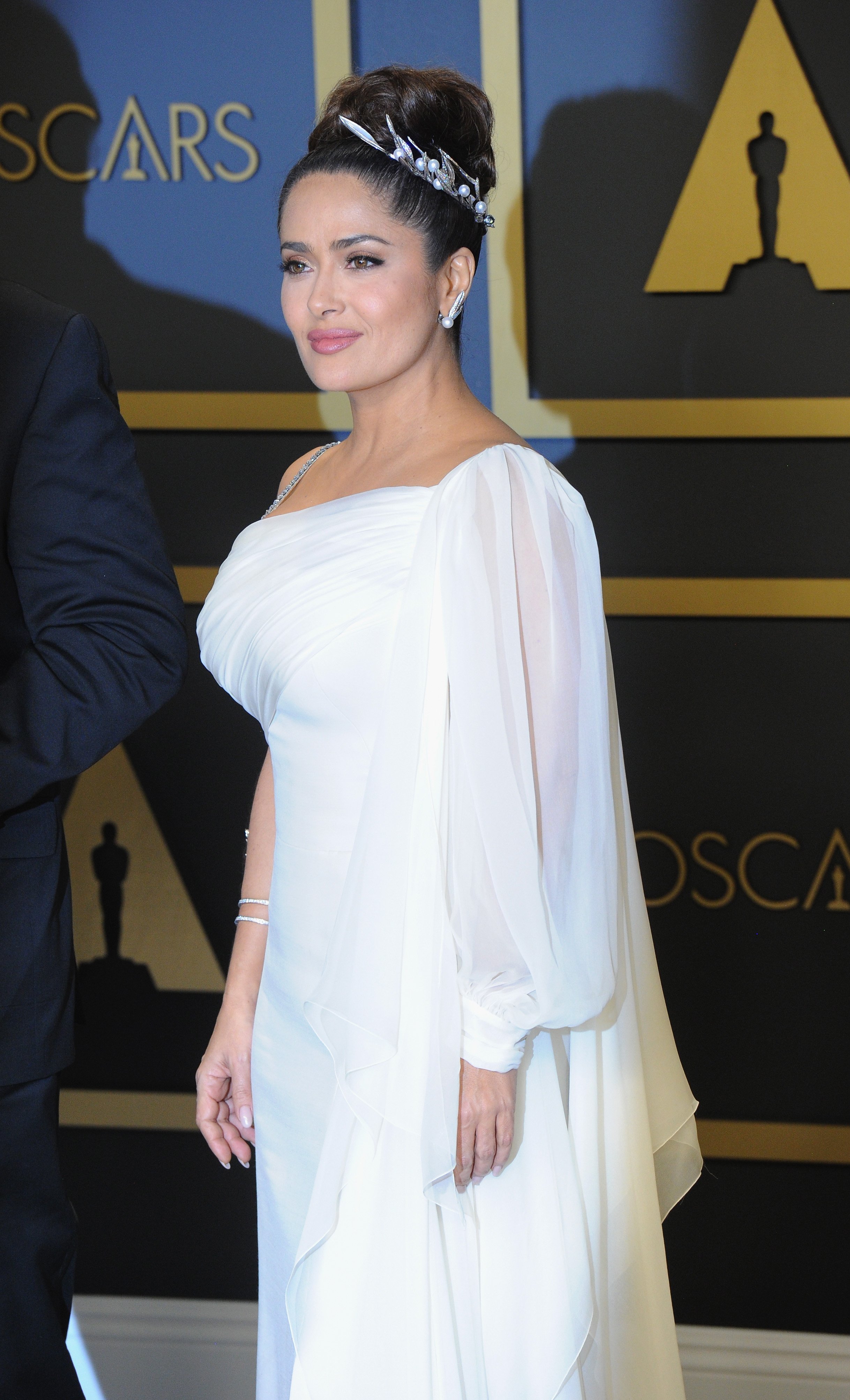 She shared a picture showing as she dazzled in an all-black outfit. In the snap, the "Frida" actress posed behind a dining table that was fabulously decorated. 
Hayek spread her arms out wide and closed her eyes as she pushed her head back as though she was saying a prayer to God. In the post's caption, she wrote: 
"Thinking of my beautiful and beloved Mexico #happy5demayo."
Many of her Mexican fans commented on the post and thanked her for sharing the photo. They also wished her a happy holiday. 
The day before sharing the delightful snap, Hayek posted a much different image in honor of her native country as she prayed for the victims of the tragic bridge collapse. 
She has been criticized by netzens who accused her of marrying Pinault because of his wealth.
The beautiful actress shared a picture of the bridge collapse and prayed for the lives lost, the families affected, and those who remained injured and hospitalized after the incident. 
Towards the end of last month, Hayek was seen sharing a dance with her friend and actor Anthony Hopkins as she joined him in Wales to celebrate his historic Oscar win. 
She posted a video on her Instagram page showing herself and Hopkins dancing together in a heartwarming moment. The pair danced to Leonard Cohen's "Dance Me to the End of Love."
The video started with Hopkins moving around by himself before Hayek appeared beside him. She danced with him for a while before they embraced each other as the clip ended. 
The 54-year-old Hayek is married to François-Henri Pinault, a businessman and CEO of the luxury fashion group Kering, which houses top fashion brands like Balenciaga, Gucci, and Saint Laurent. 
She has been criticized by netizens who accused her of marrying Pinault because of his wealth but shut down those comments, revealing he made her become a better person and grow in a good and healthy way.