Salma Hayek Posts a Rare Photo Spending Time with Her Husband François-Henri Pinault in Italy
Salma Hayek delighted her fans on Instagram recently with a rare picture of her posing with her husband, Francois-Henri Pinault, and their friends in the Italian capital, Rome. 
Mexican-American actress Salma Hayek rarely shares pictures of her husband, Francois-Henri Pinault, but she did so in a recent post on her Instagram page. 
The beautiful actress shared a picture showing her and Pinault posing with their friends, Massimo Osanna, Paolo Sorrentino, Daniela D'Antonio, and Gianluca de Marchi.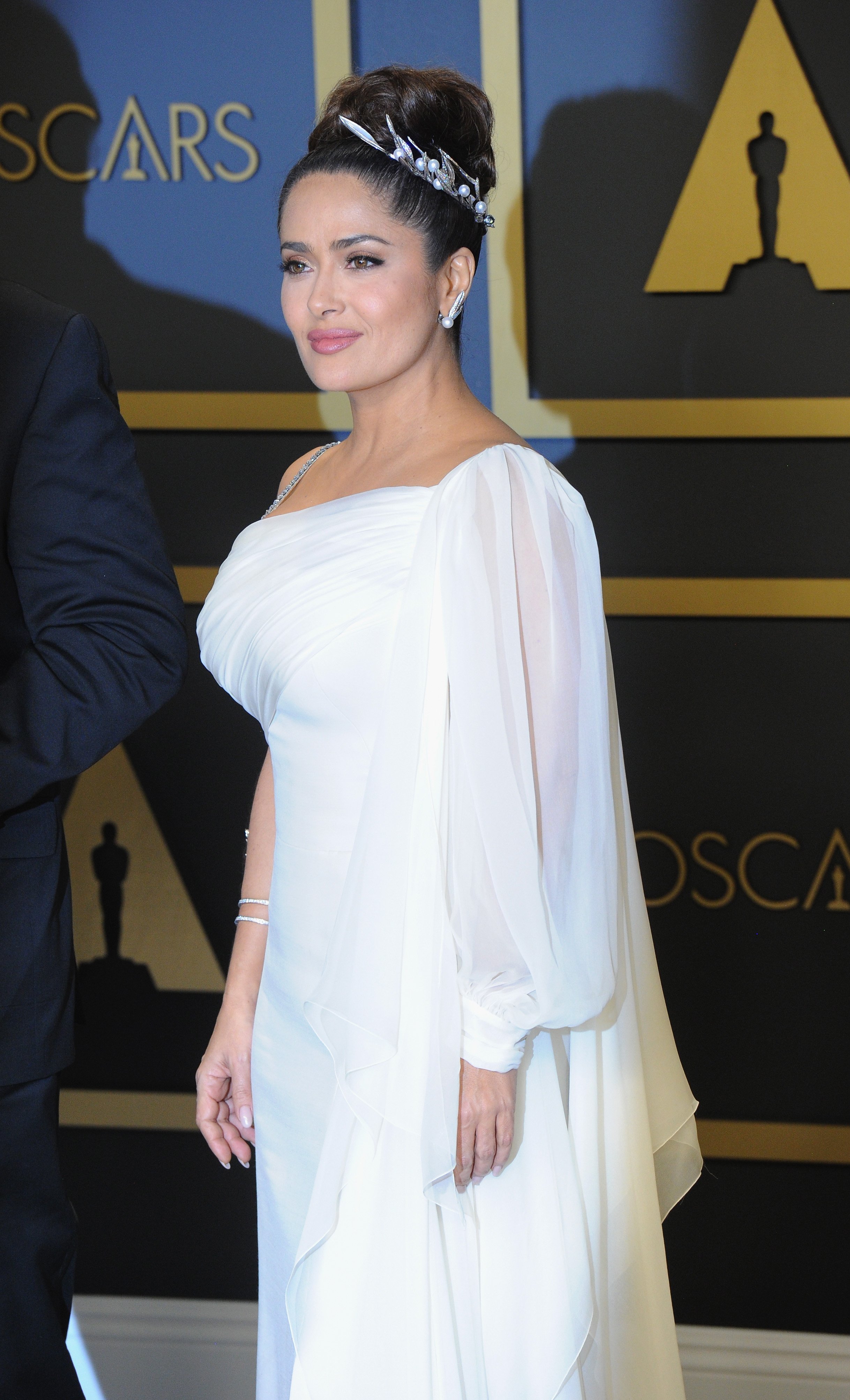 In the photo, they all looked happy as they smiled at the camera. Pinault, Osanna, D'Antonio, and Sorrentino posed, standing while Hayek stooped as she posed next to de Marchi.
Hayek, who wore a black dress, showed off her cake appetite as she jokingly posed with her mouth wide open, a similar pose to de Marchi, who held two spoons looking to savor the tasty chocolate cake pudding in front of them. She captioned the post: 
"So happy to be in Rome surrounded by my husband, amazing friends and food #forzaitalia."
Italy is a special country for Hayek and Pinault, who celebrated 12 years as a married couple this year. Not long after their first wedding, the couple had a second wedding in the European nation.
Pinault is a wealthy businessman and is the CEO of the luxury fashion group Kering, which is home to the biggest fashion brands like Gucci, Balenciaga, and Saint Laurent. He is estimated to be worth $40 billion. 
When she married him, people opined that it was an arranged marriage and accused her of marrying him for money.
Pinault is also from a wealthy family as his father, also named Francois, is one of the world's richest men. Pinault's family also owns Le Point Magazine. 
Due to her husband's wealth, Hayek's haters accused her of marrying Pinault for money. However, she did not waste time in shutting her critics down.
During an appearance on the "Armchair Expert" podcast, she opened up on the criticisms she has faced over her 15-year relationship with Pinault. 
She said many people hardly know about her husband except that he is rich and cannot begin to guess how much of a magical person he is. The "Like A Boss" actress also said Pinault has made her become a much better person. 
The 54-year-old said when she married him, people opined that it was an arranged marriage and accused her of marrying him for money, but she did not pay attention to those criticisms. 
Hayek further said she and Pinault have been together for 15 years and are strong in love, adding that she does not get offended by people's criticisms.