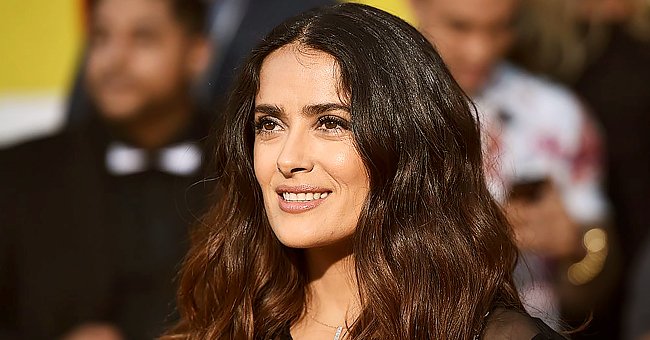 Getty Images
Salma Hayek Shares Rare Photo of Husband François-Henri Pinault on Valentine's Day

Salma Hayek shared a rare and adorable photo with her husband François-Henri Pinault for Valentine's Day on Instagram.
Actress Salma Hayek shared a rare photo with her billionaire husband, François-Henri Pinault, on her Instagram to celebrate Valentine's Day.
The couple has been married for over 10 years. They have one daughter Valentina Paloma, who they welcomed in 2007, making her a young teenager.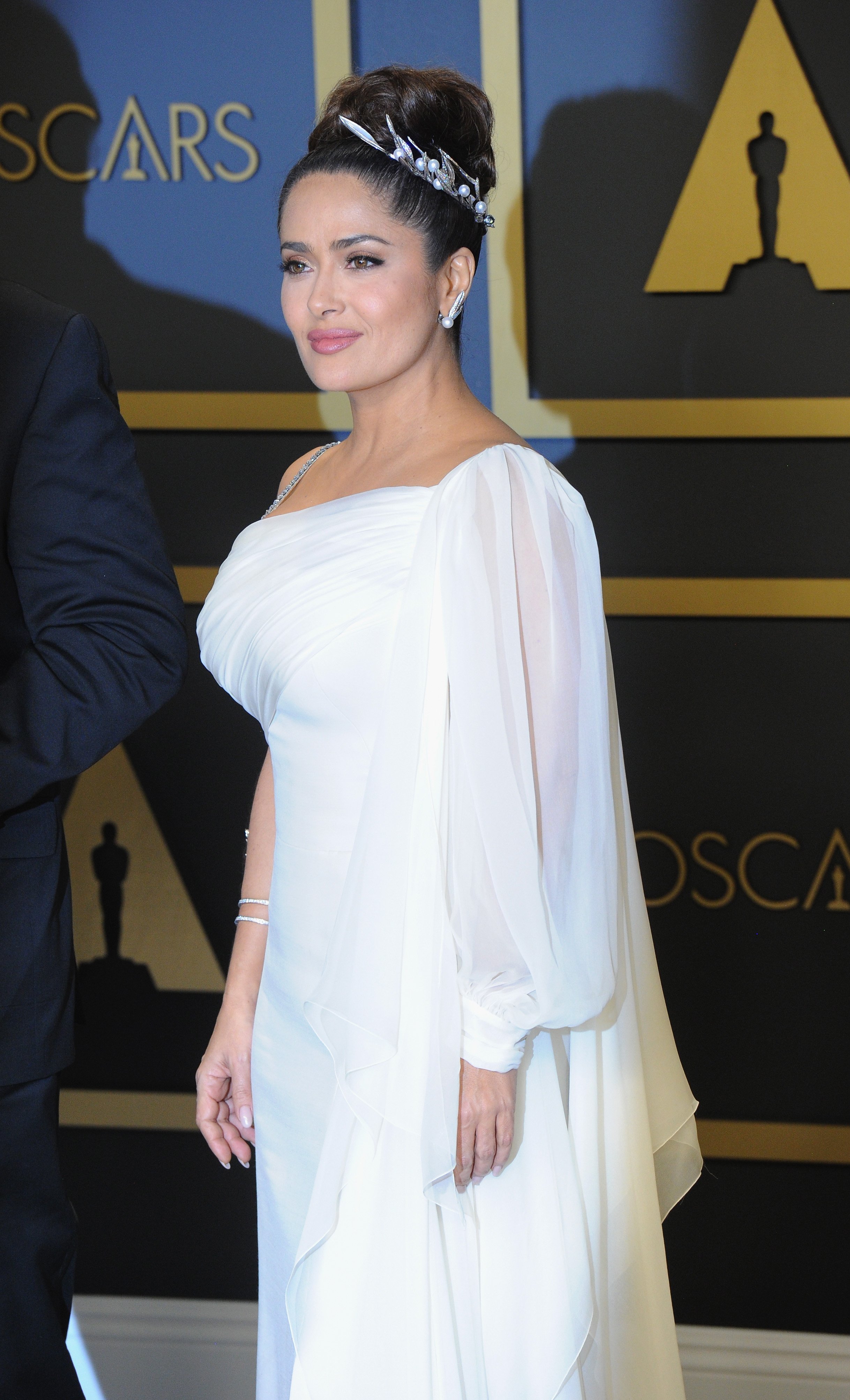 Salma Hayek picture inside The Press Room of the 92nd Annual Academy Awards, 2020, California. | Photo: Getty Images
Hayek has said that people are surprised about who she married. She explained that people are intimidated by her, and it is a form of racism as they cannot believe that she, a Mexican, ended up with the life she has.
Hayek's Instagram post showed the loved up couple wearing sunglasses and Hayek kissing her husband on the cheek. The caption was just a hashtag:
"#happyvalentinesday"
Hayek has kept how they met to herself as she does not "vulgarize it" to make the relationship more attractive to others. She shared that the moment was romantic and amazing.
Her husband is the owner of Pinault-Printemps-Redoute. He renamed the company Kering in 2013. The company is behind major fashion brands such as Gucci, Balenciaga, and Yves Saint Laurent.
Besides being a successful businessman and a father to 4 children, Pinault is charitable.
Although married to an extremely wealthy businessman, Hayek shared that she wanted to stay financially independent from her husband after he proposed.
She explained to Allure that she had chosen a lifestyle in which she is responsible for the financial obligations she had before the marriage. She shared it was the reason Pinault had wanted to marry her:
"I have a system in my life that I've chosen, where my expenses from before the marriage are my expenses. And he goes, 'I know. That's why I want to marry you."
Pinault is the president of Groupe Artemis. It owns a few businesses such as the luxury auction house Christie's, Paris's Théâtre Marigny, and a French winery called Château Latour.
He was previously married and from that marriage has two children, Francois and Mathilde. He welcomed a daughter with the model Linda Evangelists in 2006.
Besides being a successful businessman and a father to 4 children, Pinault is charitable. He pledged $113 million to help with the reconstruction of Notre dame after it burnt done.
The photo of the couple's gained 200 000 likes after 15 hours from posting. Hayek who has 8 million followers on Instagram actually runs her account herself.
Please fill in your e-mail so we can share with you our top stories!