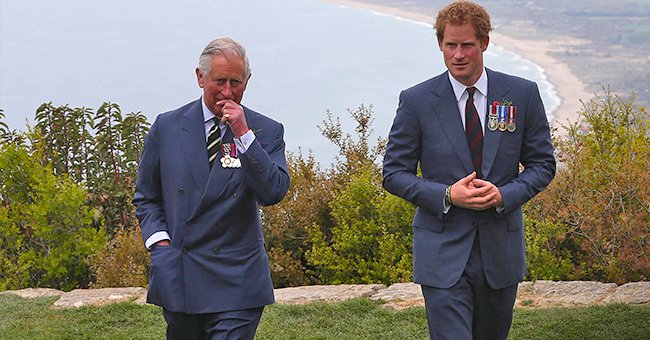 Getty Images
Us Weekly: Queen Elizabeth Is Unhappy About the Relationship between Prince Charles and Harry after Oprah Interview
Queen Elizabeth II is reportedly saddened by the strained relationship between Prince Charles and Prince Harry following his and Meghan's interview with Oprah Winfrey.
Things are seemingly still heated as the royal family continues to grapple with the aftermath of Prince Harry and Meghan Markle's interview with Oprah Winfrey. According to reports, the Queen, in particular, is worried about the tension.
A source recently revealed to US Weekly that Prince Charles finds it difficult to move past the explosive interview, which has caused things to further strain between him and Prince Harry.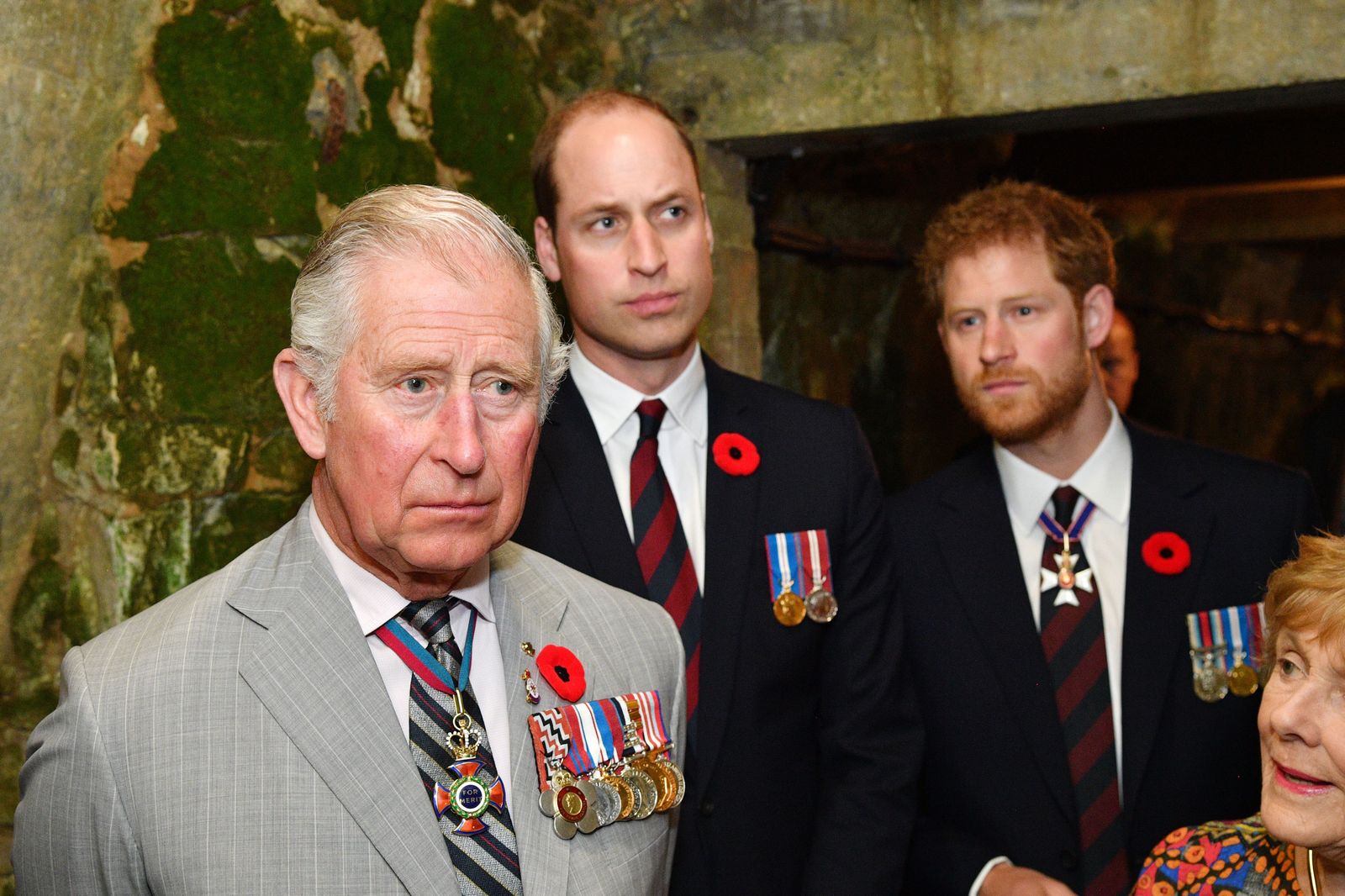 Prince Charles, Prince William, and Prince Harry visit the tunnel and trenches at Vimy Memorial Park on April 9, 2017 in Vimy, France. | Photo: Getty Images
The Queen is reportedly bothered about the rift between the father and son as it doesn't look like a reconciliation is happening anytime soon. The insider explained to the publication:
"Charles may never forgive Harry, which hasn't gone down well with Elizabeth. She feels that he's putting his pride before the best interest of the monarchy."
Her Majesty is reportedly dealing with a lot with the recent passing of Prince Philip. Hence, the thought of drama between her son and grandson isn't something that she wants to deal with.
During the CBS Special, Harry and Meghan made several shocking claims about their time as senior royals.
The source shared that Prince Charles was less willing to repair the relationship, unlike Prince William, who was seen chatting with Prince Harry last month during Prince Philip's funeral. The Queen was proud of William's gestures.
During Harry's visit to the United Kingdom for his grandfather's burial, it was reported that he met with his brother and father. At the time, a source claimed that Harry and Charles barely communicated.
Fans may recall that during the interview in March, Harry made some shocking revelations about the state of his relationship with his father and brother. He claimed that Prince Charles stopped picking his call at some point.
The Duke of Sussex mentioned that there was a lot of hurt between him and Prince Charles. He noted that both his father and brother were trapped in the institution and revealed he felt sad for them.
During the CBS Special, Harry and Meghan made several shocking claims about their time as senior royals. The duo alleged that a senior royal expressed concerns about Archie's skin color.
Shortly after the interview, the Queen issued a statement via Buckingham Palace, expressing sadness about the couple's challenges. The racism allegations were addressed with the family promising to look into the matter privately.
Amid the controversy, a source claimed that Prince William is particularly angry at his sister-in-law, and it might take some time before he forgives her. William has been reportedly furious about her behavior for more than a year.
Please fill in your e-mail so we can share with you our top stories!