Jordan Spence Is a Soccer Player and Naomi Scott's Husband — Inside the Actress' Personal Life
Prolific soccer player Jordan Spence has been married to "Aladdin" star Naomi Scott for seven years. From her successful acting career to his strides in sports, here's a look into the couple's personal life.
Naomi Scott is happily married to Jordan Spence, a successful soccer player, and even after nearly a decade together, these two are still very much in love.
While Scott is becoming increasingly popular in Hollywood, the actress has a strong support system in Spence, who seems to be walking in his wife's footsteps.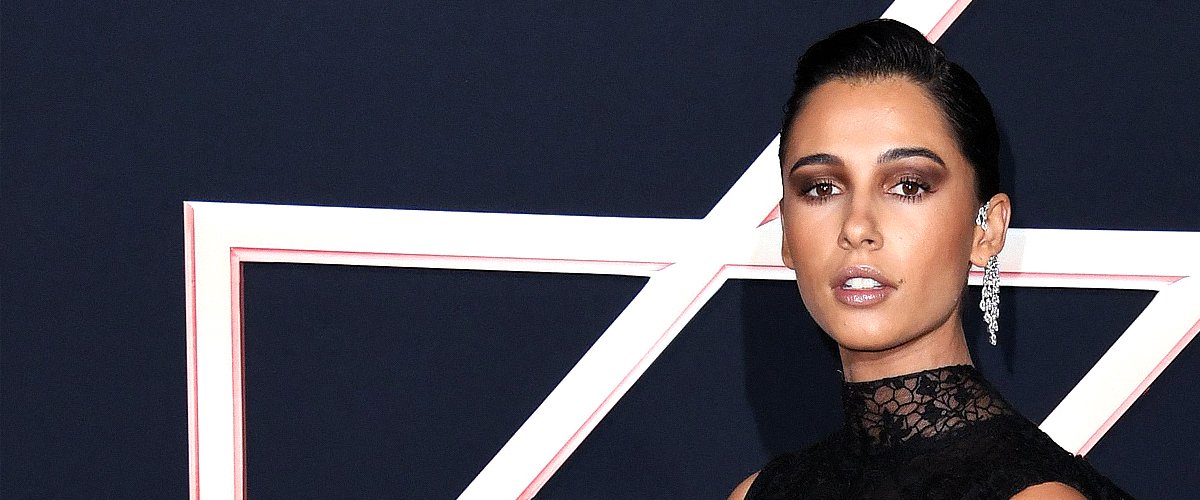 Where did they meet? What are their beliefs? Where did Scott start out her career? Read on to get details about these questions and their answers.
SCOTT'S CAREER
At only 28, Scott has made a name for herself in the movie industry. She started off her career as a teenager, starring in Disney productions like "Life Bites" and the 2011 movie "Lemonade."
Though life on "Lemonade Mouth" and "Life Bites" were not as glamorous for her as many might have thought, Scott was able to kick start her career, and it appears that was the stepping stone the actress needed.
In 2017, Scott appeared as the pink ranger in the latest "Power Rangers" movie, but it was not until two years later that she had her breakout role.
In 2019, Scott took up the role of Princess Jasmine in the movie "Aladdin," where she acted alongside Will Smith and many other A-list actors.
That same year, Scott was cast in Elizabeth Banks's "Charlie's Angels" reboot, starring opposite "Twilight" stars Kristen Stewart and Ella Balinska.
In 2019, Spence teamed up with his wife to direct a music video for "Forget You," a song by a musician named Nick Brewer.
Today, Scott has proved to many that she is ready to take Hollywood by storm, and it is safe to say fans will be seeing more of her in years to come.
SCOTT'S CHRISTIAN BACKGROUND
Despite her fame and success in Hollywood, Scott has remained grounded in her Christian faith, and this comes as no surprise considering she comes from a religious background.
On May 6, 1993, the actress was born to a Gujarati-Indian mother and a British father who are both pastors at the Bridge Church Woodford, in Redbridge, United Kingdom.
But while being a preacher's child is often viewed as a rigid life, Scott once revealed that her parents were not regular pastors as they allowed her to come into her faith on her own 
Speaking in 2019, Scott explained that the peace she feels from knowing God loves and values her is what keeps her grounded and focused.
The actress noted that her Christian faith is not a separate thing but a part of who she is and what she does in the entertainment industry.
SCOTT'S HUSBAND
Seeing how important Scott's Christian faith is to her, it comes as no surprise that she first met her husband in a church, her parents' church to be precise.
For their first meeting, Scott remembers Spence being very quiet and reserved. In fact, she once recalled thinking he was very weird when they first met.
However, despite all the doubts she had about Spence, Scott ended up going on a date with him, but the actress was nervous throughout.
Scott, a self-confessed lover of food, could barely eat on her first date with Spence at a local Italian restaurant. Till the end of their date, she remained nervous.
The duo soon started a romantic relationship and was together for four years before eventually getting married in 2014; ever since, Scott and Spence have fallen in love all over again every day.
While his wife is making strides in Hollywood, Spence has also made a name for himself in sports, playing for multiple European clubs, including West Ham United, Leyton Orient, Bristol City, and Ipswich Town.
But perhaps being married to and spending so much time with Scott has awakened Spence's creative side as the footballer has seemingly launched a career in entertainment.
In 2019, Spence teamed up with his wife to direct a music video for "Forget You," a song by a musician named Nick Brewer. Spence and Scott put out an amazing work of art, a feat they achieved by working with some of their closest friends.
During a cover story interview with British Vogue, Scott shared hopes of her and Spence becoming a power couple, and with the duo's current individual success, there is no doubt that they are well on their way!