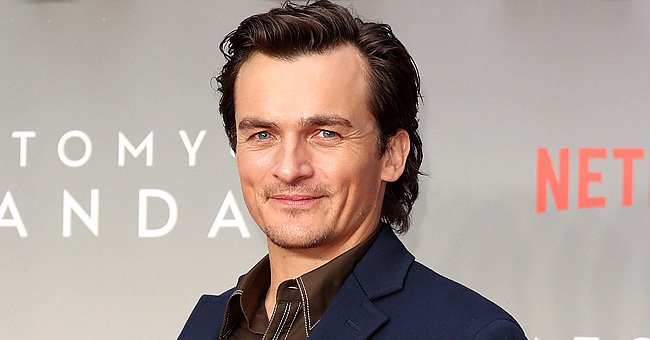 Getty Images
Who Is Rupert Friend's Wife? Meet the 'Anatomy of a Scandal' Star's Spouse Aimee Mullins Who Is Former Paralympic Athlete
"Homeland" star Rupert Friend was in a long relationship with "Pirates of the Caribbean" actress Keira Knightley, but he is married to a former Paralympic athlete.
Born in October 1981 in Cambridge, England, Rupert Friend shot to stardom in 2004's "The Libertine" and 2005's "Pride and Prejudice." In the latter, he met and fell in love with Keira Knightley.
The former couple understandably kept most details of their relationship away from the limelight. Still, being constantly followed and photographed took a toll on their romance, and they parted ways in 2011.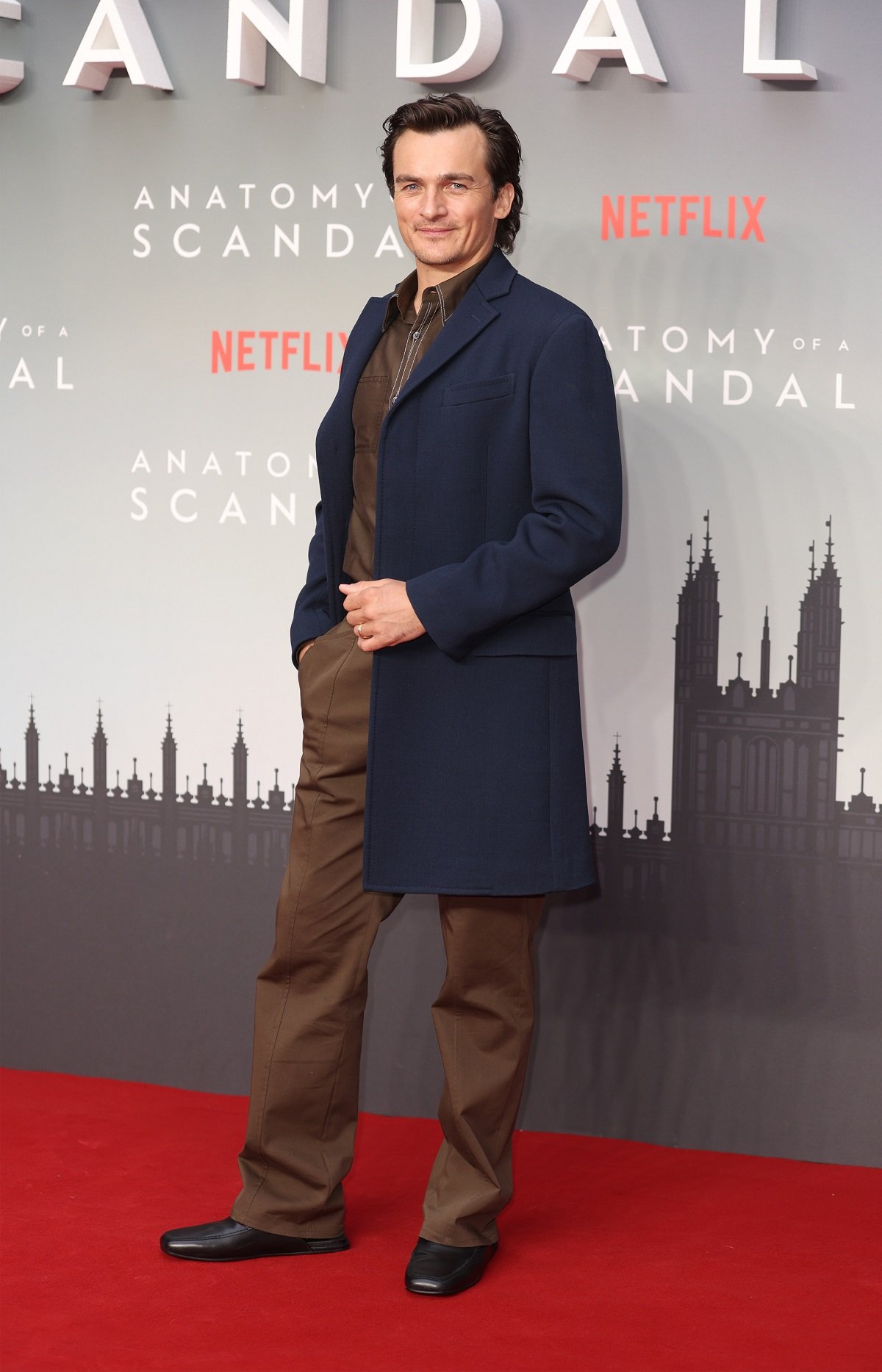 Rupert Friend on April 14, 2022, in London, England. | Source: Getty Images
Moving on after a long relationship is never easy, but former Paralympic athlete Aimee Mullins made it easier for Friend. Mullins and Friend met in 2012 after the actor moved to the States to work in "Homeland."
Mullins was born with fibular hemimelia, meaning that part (or all) of her fibular bone (the outer of two bones of the lower leg) was missing. By the time she was one year old, her legs had already been amputated below her knees.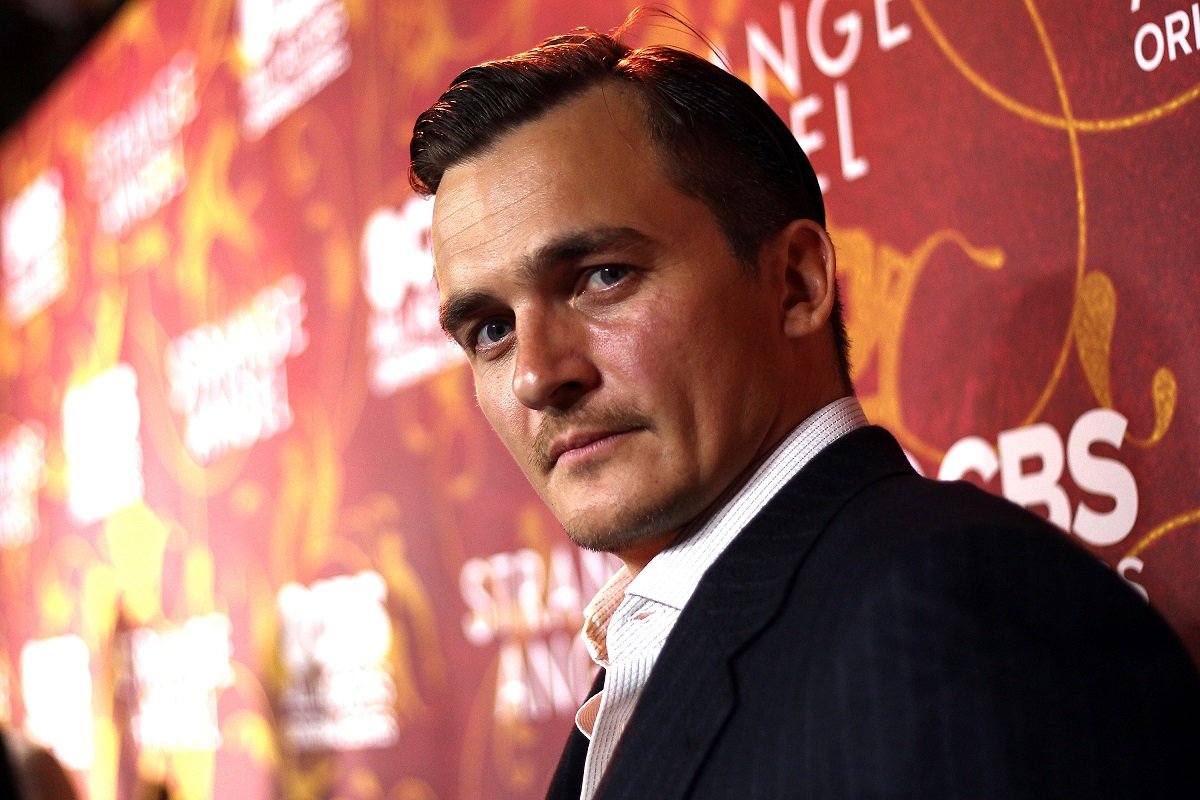 Rupert Friend on June 4, 2018, in Hollywood, California. | Source: Getty Images
She didn't let it define her life, though. Instead of using a wheelchair or crutches, Mullins opted for plaster prostheses and became passionate about sports.
In 1995, Mullins began wearing then-innovative prostheses with blending blades called the "Cheetah," currently used by nine out of ten Paralympic athletes.
During the trials for the 1996 Paralympics Games in Atlanta, she not only made it to the games but also broke records in the 100 and 200-meter sprint and long jump.
Rupert Friend's wife fell in love with acting and modeling and has been active in the entertainment industry since the early 2000s, with appearances in "Rob the Mob" and "Stranger Things."
Mullins and Friend began dating in 2013 and announced their engagement in December 2014 during the L'Oréal Paris Women of Worth awards.
Fans described it as dreadful, hilarious, and filled with unexpected twists.
On June 1, 2016, the couple surprised their online followers by announcing they were already married. They tied the knot in secret on May 1, 2016, and posted photos on Instagram to celebrate their one-month anniversary.
Although they didn't share much about the ceremony, Mullins confessed things didn't go as planned. They wanted an outdoor event, but a "gorgeous rainy day" made them take things to a "magical hobbity compost shed."
Aimee Mullins is Rupert Friends' biggest fan, and nobody could blame her, especially with his outstanding portrayal of James Whitehouse in "Anatomy of a Scandal."
Based on Sarah Vaughan's eponymous novel, the show follows James, a Minister in Parliament, whose life changes after a scandalous secret is unveiled.
Although James has to go to court to face his past, he is convinced he didn't do anything wrong. When his wife Sophie (Sienna Miller) makes him realize how serious the situation is, he has to revisit those episodes from his past.
"Anatomy of a Scandal" episode 1 premiered on Netflix on April 15, 2022, and fans described it as dreadful, hilarious, and filled with unexpected twists. People also praised Rupert Friends' fantastic acting skills.
Please fill in your e-mail so we can share with you our top stories!