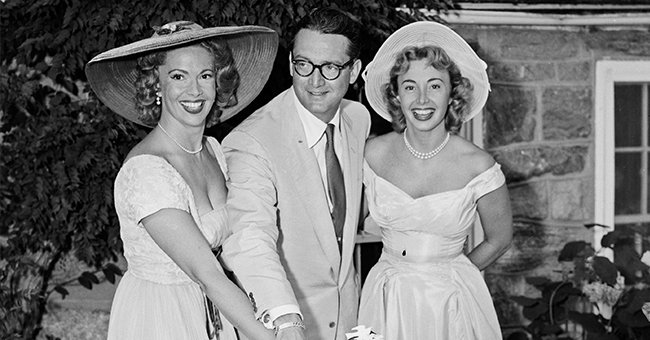 Getty Images
Closer Weekly: Sisters Audrey & Jayne Meadows' Rivalry Ended Only after Robert Six's Death
After the death of Rober Six, the CEO of Continental Airlines, Audrey Meadows, and her older sister Jayne Meadows became close again, according to a famous author.
At the beginning of her career, Audrey Meadows was a Broadway star and lobbied hard to be cast as Alice Kramden on "The Honeymooners." In an interview with Closer Weekly, author Peter Crescenti said:
"Jackie Gleason said Audrey was too pretty."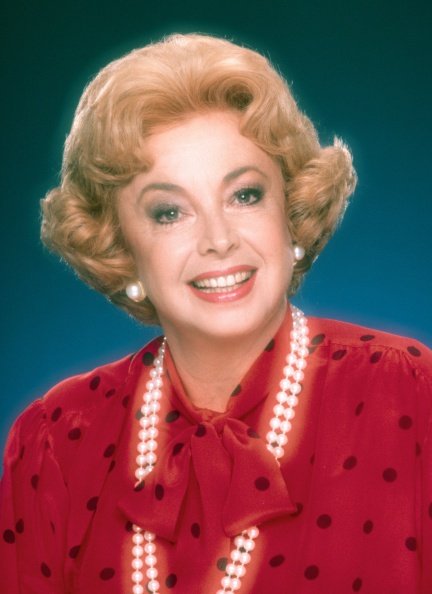 Audrey Meadows poses for a portrait in 1979 in Los Angeles, California. | Photo: Getty Images
But Audrey had the idea of having a photographer shoot her just after getting out of bed in ratty clothes, added Crescenti, the co-author of "The Official Honeymooners Treasury."
The author went on to explain that acclaimed actor Gleason, who played city-bus-driver Ralph Kramden on "The Honeymooners," looked at Audrey's photos and said that Alice's role suited her.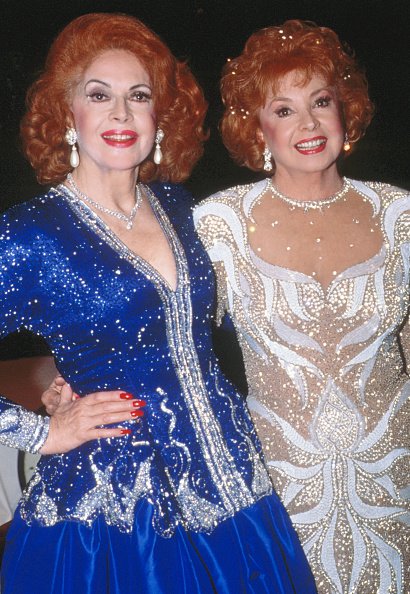 Jayne and Audrey Meadows circa 1990 in New York. | Photo: Getty Images
In Audrey's private life, her relationship with Continental Airlines CEO Robert Six caused tension with her sister Jayne Meadows and her husband, talk show host Steve Allen.
MacRae was the last remaining star from the 1960s version of the Gleason show.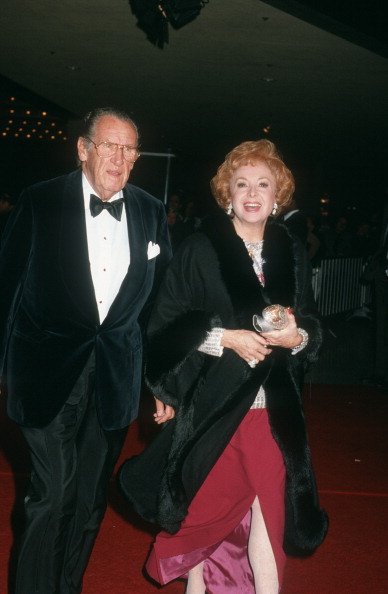 Audrey Meadows and Robert Six on December 11, 1985 at the Plitt Theater in Century City, California. | Photo: Getty Images
Audrey tied the knot with Six in 1961. She and Jayne were close friends of Six's ex-wife, Ethel Merman. Author Geoffrey Mark shared that Audrey ended up being a millionaire as a result of her wise choice.
Mark, the author of the popular memoir "The Lucy Book," added that Audrey and Jayne were rivals. He explained, "Audrey would sometimes make it sound like she was the bigger star."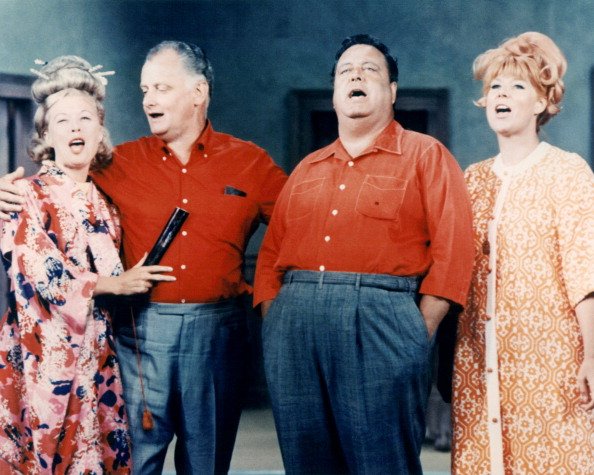 Joyce Randolph, Art Carney, Jackie Gleason, and Audrey Meadows stand in a group singing, circa 1955. | Photo: Getty Images
The closeness between Audrey and Jayne grew again after Six's death. In addition, Audrey reprised Alice in television specials throughout the 1960s and 1970s, the role for which she is forever remembered.
Originally airing on the DuMont Television Network, "The Honeymooners" made its debut in 1949. Starting with Jack Carter and then Jerry Lester, Gleason took over hosting duties in July 1950.
Audrey, who passed away at 73 in 1996, was replaced by Sheila MacRae as Alice starting in 1966 on "The Jackie Gleason Show." MacRae was the last remaining star from the 1960s version of the Gleason show.
Through the 1950s and 1960s, Gleason, the grandfather of actor Jason Patric, enjoyed a great secondary music career. On June 24, 1987, the legendary actor passed away at age 71 at his Florida home.
Please fill in your e-mail so we can share with you our top stories!