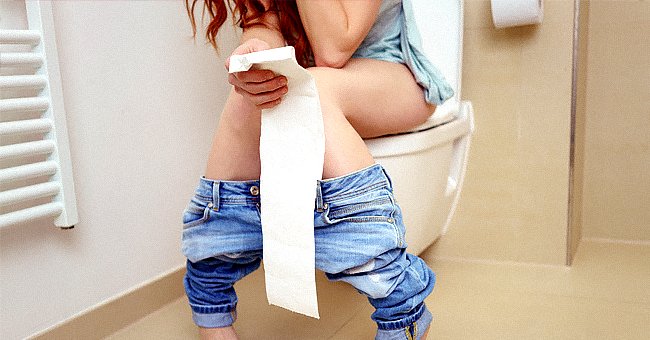 shutterstock
Daily Joke: A Woman Got Stuck to Their Freshly Painted Toilet Seat
A man whose wife traveled decided to paint their toilet seat to make it fancier. He thought his wife would be away while it dries, but she returned sooner than expected.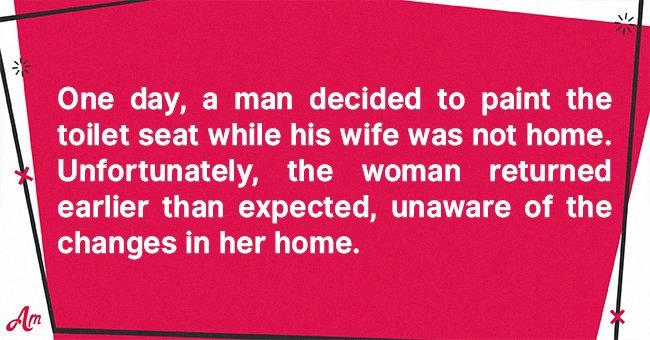 Source: Amomama
A man has been finding the perfect time to paint his and his wife's toilet seat, but since she was always using it, he could not fulfill his goal.
Recently, his wife decided to go outside of town to visit her cousin who had her delivered a baby girl. She told him she would be spending two days over.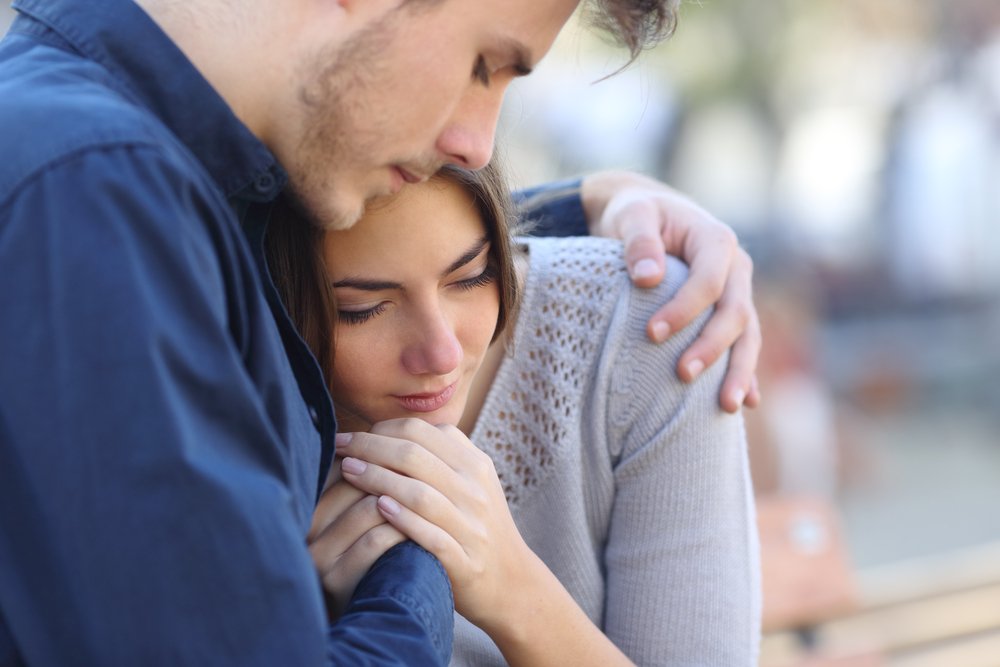 A man comforting someone by embracing her gently | Photo: Shutterstock
Her husband felt it was the perfect time to give their bathroom a fresh touch and paint their toilet seat to make it more attractive. He went to the paint shop down their street and got a bucket of paint for the job.
After finishing his job, he closed the bathroom, waiting for the toilet seat to dry. He estimated that it would take about 8-10 hours for it to dry.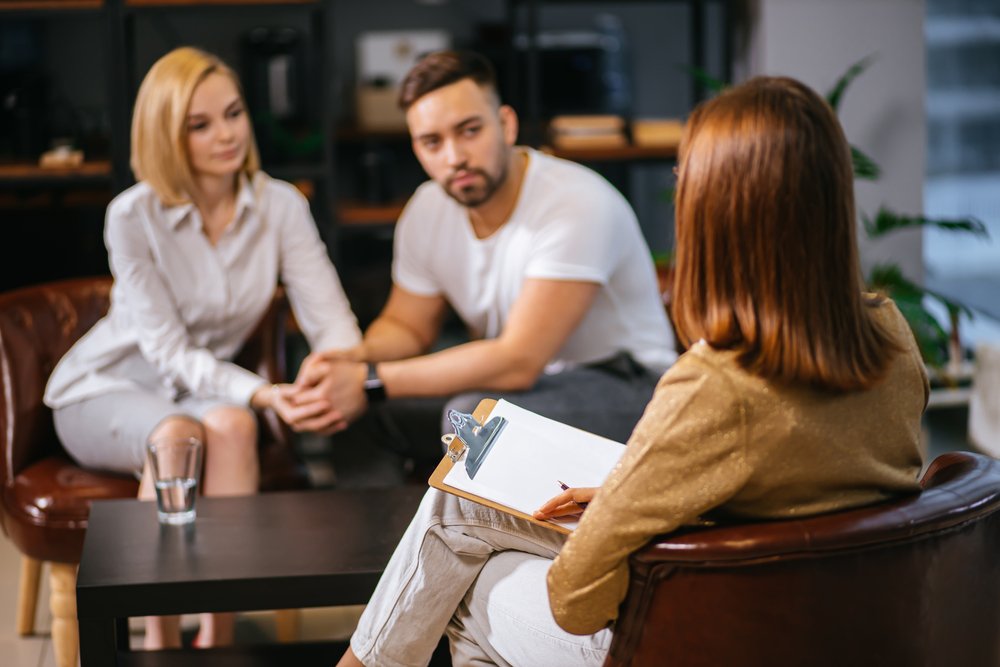 A married couple sitting together in a psychologist office sharing opinions and experiences | Photo: Shutterstock
After a while, he heard a knock on his door. It was his wife. She had returned from her visit sooner than expected. She explained that her cousin was going to her country home with their newborn, and she was not up for the long trip.
She got into the bathroom and sat on the toilet seat. When she tried getting up, she realized that the seat had glued to her rear.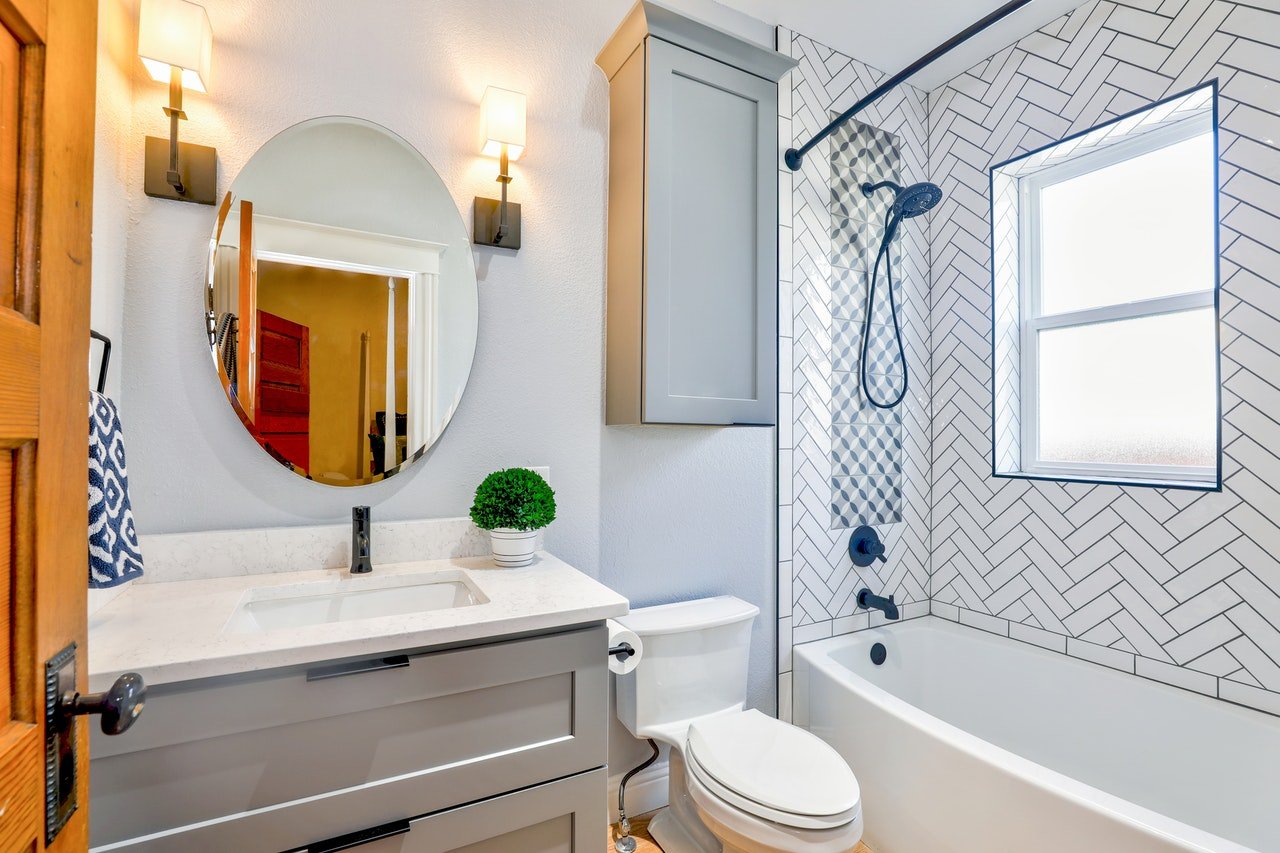 Photo of a bathroom | Photo: Pexels
In fear, she asked her husband to drive her to their doctor. They covered the funny sight with a coat. When they got to the doctor, the woman asked the doctor if he had seen anything like that. He replied: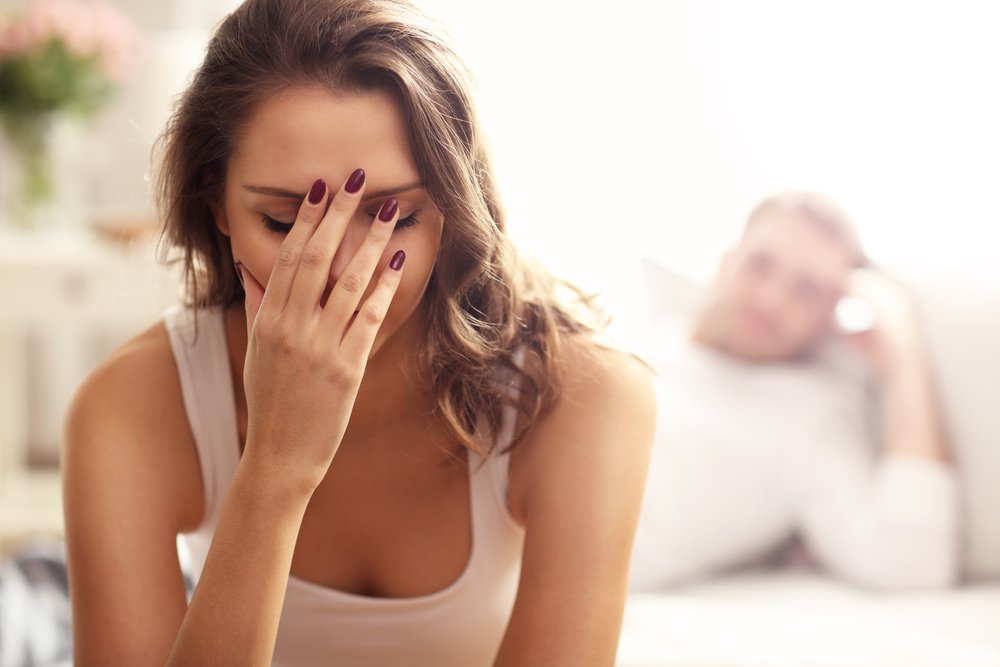 A young woman and her man having problem in their relationship | Photo: Shutterstock
Here is another joke about a man who has been married for ten years: After ten years of being married, a man and his wife decided to try and have kids. They had not been using birth control since they got married, so they feared having a child might be a problem.
The woman went to see a gynecologist believing she was the problem. After being examined, the gynecologist gave her the conclusion.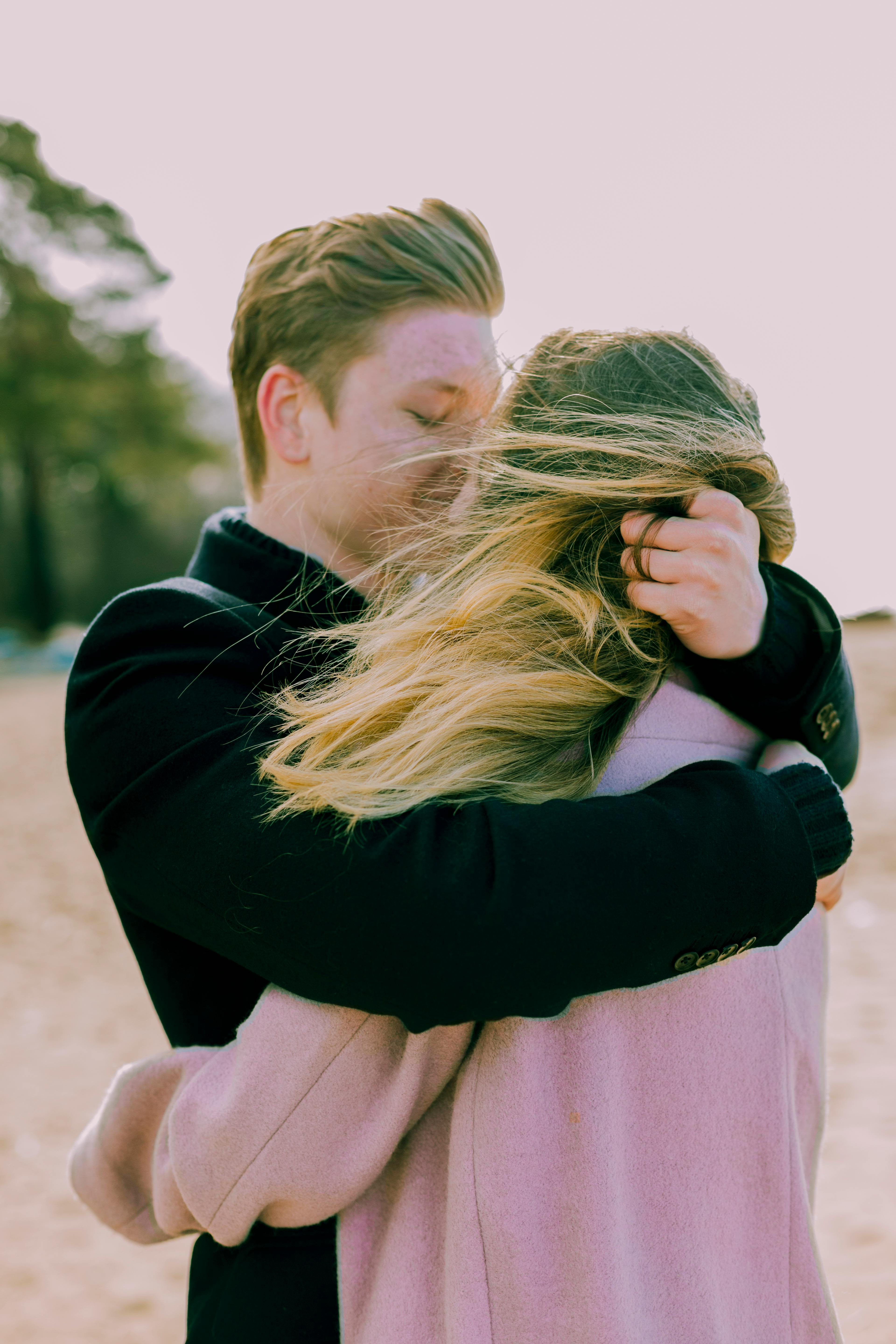 A man kissing the love of his life. | Photo: Pexels
The gynecologist noted that the woman was the problem because she had insufficient passion, and if she ever had a child, it would be a miracle. The woman went home to her husband, looking sad. When he asked what the gynecologist said, she replied:
"He told me I'd got a fish down my passage, and if I ever have a child, it would be a mackerel."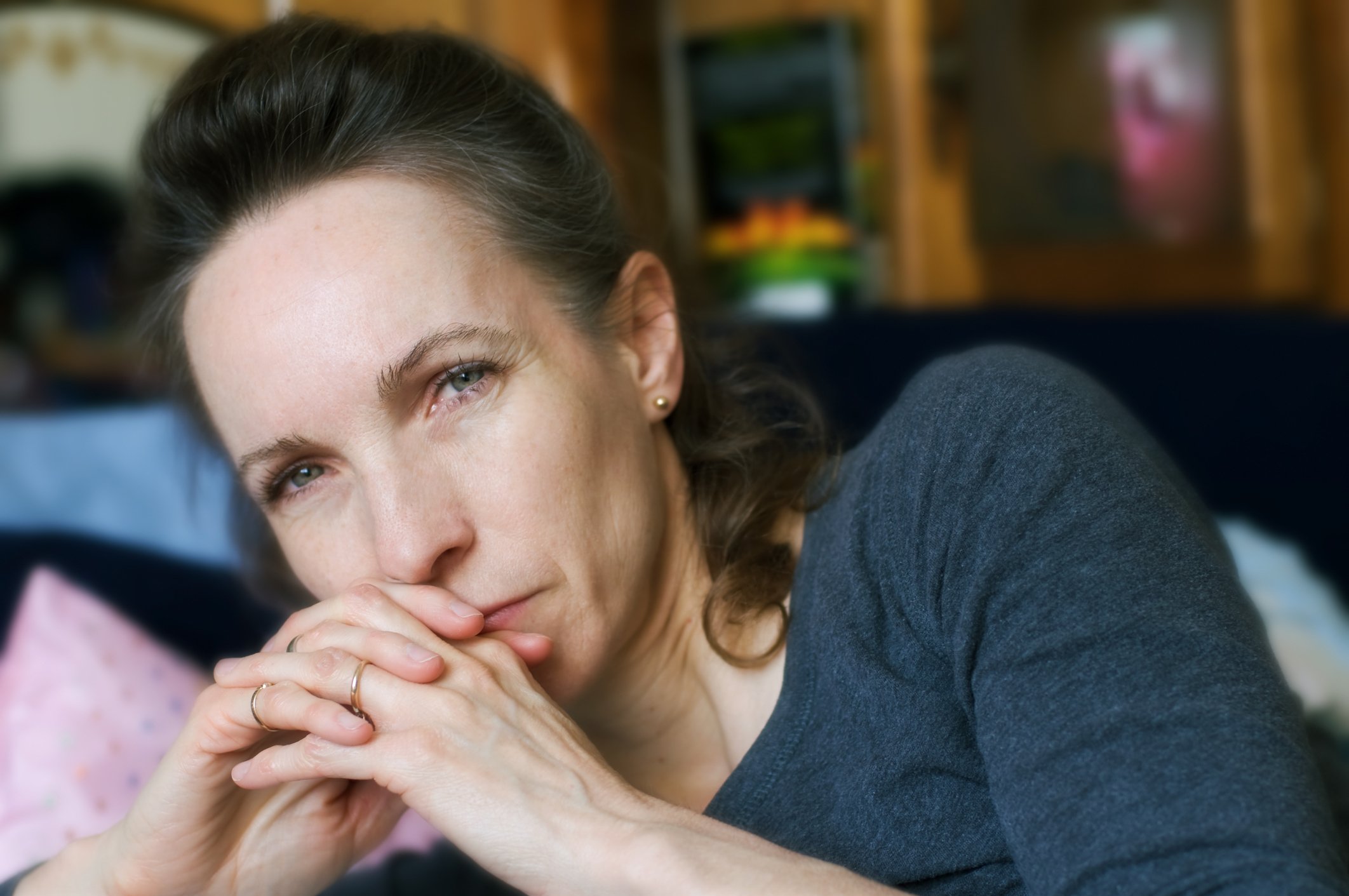 Woman resting her face on her hand while staring sadly. | Photo: Getty Images
Please fill in your e-mail so we can share with you our top stories!