Ice-T & Coco Austin's Daughter Chanel Wears a Dress While Visiting Sugar Factory with Her Parents
Ice-T's family of three recently melted hearts after snaps of them taken during their time at the famous Sugar Factory surfaced on social media.
Ice T, his wife Coco Austin, and their daughter Chanel are family goals! The trio has recently been spending some time together in the Bahamas, and Austin kept her fans updated with shots she shared via her Instagram page.
Among her most recent posts is a montage of snaps that captured her family enjoying some fun time at the Sugar Factory located in the famous destination.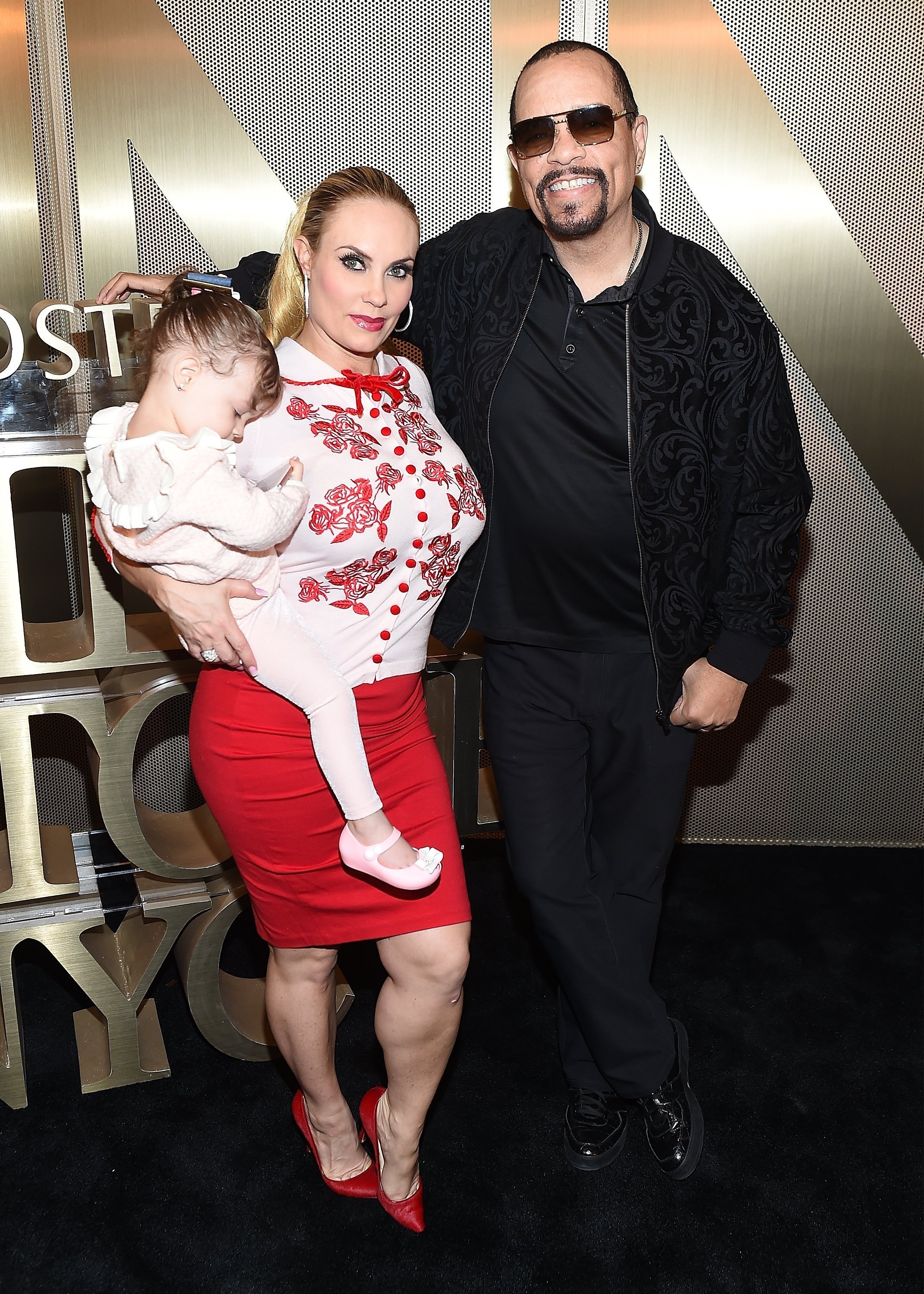 They were joined by another gorgeous family of three for the outing, and it only added to the fun. One of the shots Austin shared featured her family seated next to the other family at a booth in the colorful establishment.
Another picture saw her and her daughter standing with their hands joined in what looked like a lobby. The proud mother wore a colorful outfit consisting of tight pants and a top that revealed ample cleavage. 
On the other hand, Chanel had on a simple strappy dress that sported different colors. It was paired with blue sneakers nearly the same shade as the blue stripes on her dress.
Chanel, born in 2015, is their only child and this is likely to remain so indefinitely.
In her caption, Austin revealed they are regulars at the Sugar Factory because they love how the place serves as a candy store, restaurant, and bar all in one.
The past week has not been the best for Austin, who lost one of her dear friends, Stacey Disney.  She mourned the loss on Instagram, where she referred to the late Disney as the "nicest, sweetest, gentle human being."
Despite the loss, Austin found the strength to join her family on their trip to the Bahamas, and she did not regret it. Last year, thanks to the pandemic that kept people indoors, she and her husband discovered the joy of spending time together as a unit.
Ice–T admitted in an interview that he would never have been able to spend as much time as he has with his daughter and wife had it not been for the pandemic, and Austin liked it so much she started considering putting off her babysitter.
So far, Chanel,born in 2015, is their only child and this is likely to remain so indefinitely because, according to Austin, they are more suited to having just a child to cater to. Still, the future is ripe with possibilities.