Kate Middleton Steps Out in a Poppy-Red Coat Dress to Share Copies of 'Hold Still' around the UK
Kate Middleton whipped up a stylish look in a poppy-red coat dress as she stepped out to share copies of her newest publication titled "Hold Still" around the UK.
The Duchess of Cambridge is often praised for her classy stylishness. However, even though she dresses conservatively, as expected from a royal, she usually slays in her timeless pieces and elegant ensemble.
Apart from the fashionable outlook, Kate Middleton is ever ready to engage in charitable activities and other royal duties with her husband, Prince Wiliam.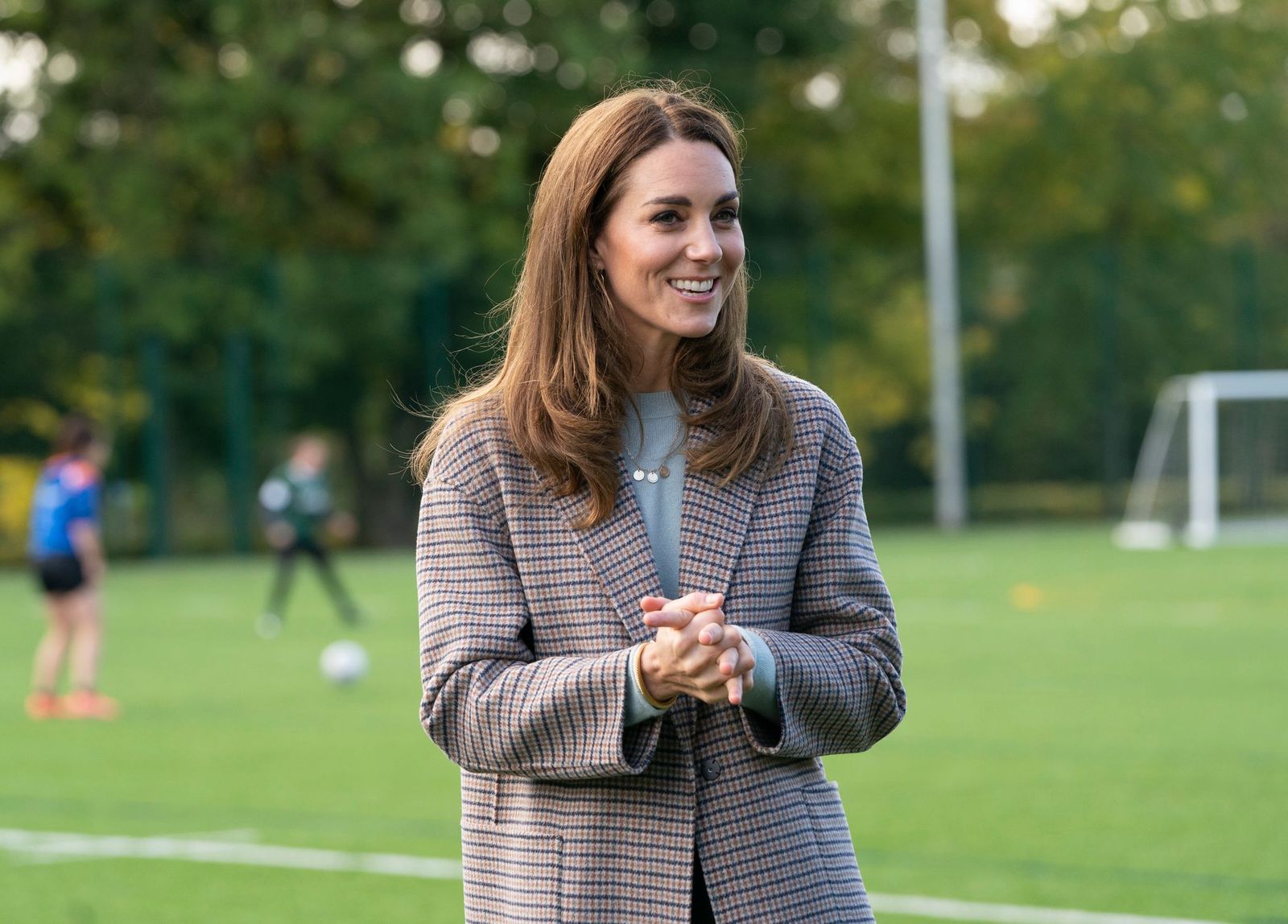 A few minutes ago, she announced that one of her projects— a publication is ready for purchase. Kate Middleton's recent accomplishment is a published book titled "Hold Still: A Portrait of Our Nation in 2020," which comes after a year of thorough research.
She merged moving images and captivating stories centered on the effects of the 2020 COVID-19 pandemic on British citizens. A recent post via the royal's Instagram showed her with a copy of the book in hand. Middleton was dressed in a classy poppy-red coat dress with heels.
In the one-hour-old post, she strutted a few steps and finally squatted at a spot to place the book on a barred area around Kensington Palace.
Middleton is not the only female author in the family. Her sister-in-law Meghan Markle is on the way to releasing a Children's book.
Via the caption, the author explained that several others would repeat the episode. They would be leaving copies in different locations that stirred hope during last year's pandemic.
The publication is adorned with "a gold book fairy sticker, gold ribbon, and has a letter from the Duchess tucked inside." It is on sale in UK bookshops and online.
To make this activity even more special, book fairies, the Hold Still judges and participants of the final 100 images are leaving copies at places that gave them hope during the lockdown.

This special book documenting the unique collection of photographs goes on sale today! pic.twitter.com/JpmgdOQYzk

— The Duke and Duchess of Cambridge (@KensingtonRoyal) May 7, 2021
"Hold Still" not only concerns itself with the good and bad effects of the Covid-19 over the past months but also pays tribute to front-liners that have cared and protected the people.
Middleton is not the only female author in the family. Her sister-in-law Meghan Markle is on the way to releasing a children's book, "The Bench," in June.
The book was inspired by a Father's Day poem from Markle to her husband, Prince Harry, with who she shares a son. The book explains the dynamic relationship between father and son and the value of love in a modern family.